Ideas for Finding Happiness and Gratitude Despite Pulmonary Fibrosis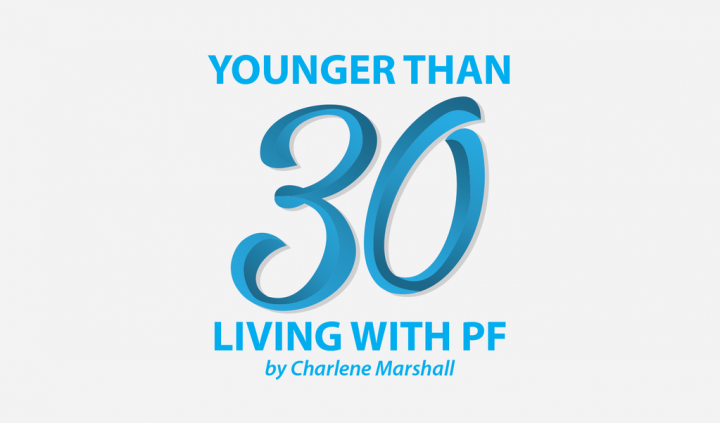 Following a diagnosis of a life-threatening illness like idiopathic pulmonary fibrosis (IPF), days filled with happiness and gratitude can rare. After my own IPF diagnosis in early 2016, I had many days of confusion, anger, and fear of what my life as a young adult would look like. I remember this vividly, and as a result, it causes my heart to ache for those newly diagnosed with this cruel disease.
The days and weeks following a diagnosis can be extremely challenging, as can coping with the inevitable progression of this disease. During tough moments, it is important to find, and be mindful of, ways to experience happiness and gratitude. As a young adult living with IPF, I know and understand firsthand that this is easier said than done.
This disease can be so cruel and unfair. Not only does it physically rob you of your ability to breathe, but it impacts many other aspects of your life as well, such as your emotional and social sphere. Sadly, if you are part of a pulmonary fibrosis community, whether it's an online group, the PF News forums, or an in-person support group through your local treatment center, this disease has another way of reminding us how cruel it can be. If you are part of one of these communities, it is likely you've bonded with friends who have lost their battle to this disease, which is a painful reminder of how precious each day is.
With so many difficulties and struggles that patients with IPF/PF face, it is important to hold onto the things that bring you joy and to seek out creative options for finding happiness and gratitude amid the turmoil.
Following are some ideas to help patients and caregivers find, document, and reflect on the things that bring them happiness and gratitude despite living with IPF/PF:
Take time for yourself and "unplug": I recently had my first experience with mindfulness practices, and part of that was a discussion about the importance of unplugging ourselves from the constant connection to electronics. I admit that I am part of a generation that is always attached to a device, whether it is a cellphone, laptop, or some other form of technology that connects and makes me constantly available to others. Since this discussion, I have been more intentional about putting my phone down and not always checking it. This has helped me focus on more tasks for me, while giving me time to do joy-inducing things that I have neglected. Taking time for you and enjoying self-care isn't always easy, but it is important to indulge in the things that bring you happiness.
Mindfulness practices: The actual practice of mindfulness can bring people a lot of joy and gratitude, as it clears the mind from the constant clutter of the world around us. After being led in some mindfulness practices this past week, my mind felt a lot clearer, and I was able to put things into perspective a little easier. I also found that it slowed my racing mind down and enabled me to focus on what was important in my life: family, friends, work, and my emotional well-being. Even a few minutes of mindfulness each day can be transformative for finding happiness and gratitude amid the chaos of life with a chronic illness.
#100daysofhappy: This hashtag is being used all over social media to join people together in documenting 100 days of happiness in their lives. It is not a new phenomenon and is likely being used in different ways or with different hashtags, but the premise is the same: documenting something that makes you happy for 100 days in a row. They don't have to be grand things; it can be as small as being thankful for the sun shining or for eating a good meal. Documenting this also gives people a way to reflect back on all the reasons in their lives to be happy. I am going to try this in a few weeks!
Keep a gratitude journal: There are templates of gratitude journals available to purchase, or you can just start writing what you are grateful for in a regular notebook. This is a practice many people do before they go to bed each night, documenting something small they are grateful for. I love the concept, but personally, I have not been able to keep up with an entry each night. That said, it is something I hope to try again in the next few months.
Do you have additional ideas to find happiness and gratitude in your life, despite living with IPF/PF? Please continue this discussion and share your ideas in our PF forums.
***
Note: Pulmonary Fibrosis News is strictly a news and information website about the disease. It does not provide medical advice, diagnosis, or treatment. This content is not intended to be a substitute for professional medical advice, diagnosis, or treatment. Always seek the advice of your physician or other qualified health provider with any questions you may have regarding a medical condition. Never disregard professional medical advice or delay in seeking it because of something you have read on this website. The opinions expressed in this column are not those of Pulmonary Fibrosis News or its parent company, BioNews Services, and are intended to spark discussion about issues pertaining to pulmonary fibrosis.