I Can't Help Feeling Like a Burden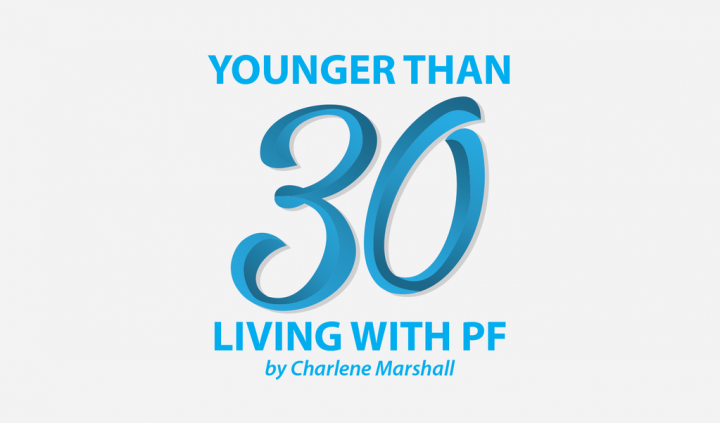 I've experienced increased sensitivity to comments, gestures, or unusual behavior from others since my IPF diagnosis. Sometimes this is attributed to the medications I take for the management of my disease, such as high doses of steroids. At other times, I feel increasingly sensitive because I am aware of how much my disease impacts those around me. What hurts the most is that there is nothing I can do about it.
Lately, I am feeling like more of a burden than usual. It is not uncommon for me to feel like a burden on others since my diagnosis, but sometimes those feelings are manageable. At other times, the thought of being a burden is overwhelming. However, the harsh reality is that I need help with some tasks because my disease is trying to steal my breath. I recognize that this isn't other people's fault, but it isn't my fault either. I try hard to subdue my thoughts that tell me I am a burden on others, but this isn't easy, especially when I feel increasingly sensitive to behaviors that seem to mirror how I feel.
Perhaps I am just reading too far into it, but three scenarios recently occurred that made me feel that I am a burden to others. I know that assuming does no one any good. However, I can't help how I feel, and I don't have the energy to check out my feelings with others right now.
Following are the scenarios that have left me feeling a bit vulnerable and like a burden to those around me.
A burden at work: I am well aware that working with a life-threatening illness such as IPF is not ideal. It requires constant flexibility and adaptations to my role based on my current abilities or lung function. I want to continue to work and feel like I deserve this right. I also know the flexibility and adaptations required for my role take a toll on other members of my team and my manager. Since I've had so many fluctuations in my abilities, it sometimes feels as though others are sick of dealing with my health issues. I don't blame them, I am sick of my medical problems as well, but I can't help it.
Requesting help from others: As a general rule, this stinks, and I really hate having to ask for help. But I do need it occasionally. I know that everyone is entitled to their own time and can't always help me — I understand that. However, when my support network is unavailable, it leaves me in an extremely vulnerable and frustrating position. I'm curious to hear from others: When your support networks are unavailable and you need assistance, what do you do? Perhaps a solution is to expand my support network to have more people to ask for help, although this still cannot guarantee that they will be available. When I gather enough courage to ask and no one is available, the feeling of being a burden quickly becomes overwhelming.
Being unable to commit to social events: My ability to attend social events is completely dependent on how my lungs are doing. I can't always be there when I say I will if I am having a difficult respiratory day. I feel like a burden when I cannot follow through with social commitments, because sometimes people depend on me to be there for things like a volunteer position, leading an event, etc.
Today I am sad, and feeling like a burden. I don't know what would help me feel better, and perhaps I just need to "sit" in this feeling for a little while.
Do you ever feel this way as a patient living with IPF? Join the discussion in the Pulmonary Fibrosis News Forums here.
***
Note: Pulmonary Fibrosis News is strictly a news and information website about the disease. It does not provide medical advice, diagnosis, or treatment. This content is not intended to be a substitute for professional medical advice, diagnosis, or treatment. Always seek the advice of your physician or other qualified health provider with any questions you may have regarding a medical condition. Never disregard professional medical advice or delay in seeking it because of something you have read on this website. The opinions expressed in this column are not those of Pulmonary Fibrosis News or its parent company, BioNews Services, and are intended to spark discussion about issues pertaining to pulmonary fibrosis.