Sometimes I Feel Like 2 Completely Different People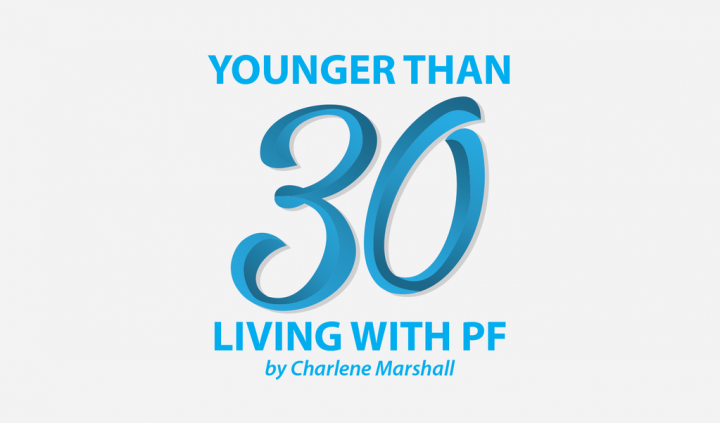 Since my 2016 IPF diagnosis, so much has changed for me. I can no longer participate in the sports I once enjoyed or go for a run to channel my energy or frustrations with the day. I can no longer maintain the social schedule I was so fond of, such as getting together with groups of friends or colleagues for dinner or socializing well into the evening after a full day at work. I can't freely move about my home or workspace without being tethered by the swirling cord of an oxygen cannula or hearing the quiet hum of my portable oxygen concentrator in the background.
These are all physical losses that have resulted from my diagnosis. But what I find most difficult to deal with are the social and emotional impacts.
In previous columns, I have written about the emotional turmoil that comes from living with a fatal lung disease as a young adult. I also have shared about my wild outbursts resulting from heavy steroid use. As difficult as it is to admit that these things are problematic for me, I think it is important to highlight these internal IPF life struggles.
Another invisible part of this illness is that as a result of my conflicting emotions, I sometimes feel like two completely different people, either at the same time or within minutes of each other.
I recently drove to an event for a friend to celebrate an important milestone in her life — the upcoming birth of her first child. I am very happy for her and am so thankful to celebrate the couple's excitement.
The drive to this celebration was not a long one. At the start of the trip, I was sad and angry that IPF is likely going to steal the option of motherhood from me. While I was en route, my mood changed as I listened to music and thought about all the upcoming excitement in my life, including traveling to Europe in September, craft shows I am part of, and weekends away with friends. I felt so much happiness and gratitude that while my life course differs significantly from the paths of my peers, IPF hasn't stopped my life completely. Within the short time of driving to my friend's house, I went from rage and bitterness to gratitude for life, despite my fatal illness.
This personality duality is difficult for those around me to deal with and it leaves me feeling extremely confused. I often wonder how it is possible to go from feeling one extreme to the other in such a short timespan. I also wish I knew what causes my mood to switch for the better. In the experience above, it could have been the music I was listening to or the fact that I had quiet, undistracted time in the car to think about the upcoming excitement in my life.
I think the initial feelings of sadness and anger were valid; IPF is an unfair disease and I have had to learn to accept that I am not likely to outlive my friends, family, or colleagues. I need to remember to leave myself space to feel these emotions. However, I also need to remember the importance of thankfulness for the fact that IPF hasn't taken everything away from me. Only I can manage that delicate balance for myself.
If you have any tips for balancing personality extremes, I'd love to hear from you.
***
Note: Pulmonary Fibrosis News is strictly a news and information website about the disease. It does not provide medical advice, diagnosis, or treatment. This content is not intended to be a substitute for professional medical advice, diagnosis, or treatment. Always seek the advice of your physician or other qualified health provider with any questions you may have regarding a medical condition. Never disregard professional medical advice or delay in seeking it because of something you have read on this website. The opinions expressed in this column are not those of Pulmonary Fibrosis News or its parent company, BioNews Services, and are intended to spark discussion about issues pertaining to pulmonary fibrosis.