Since My Diagnosis, I Experience 'FOMO' at a Deeper Level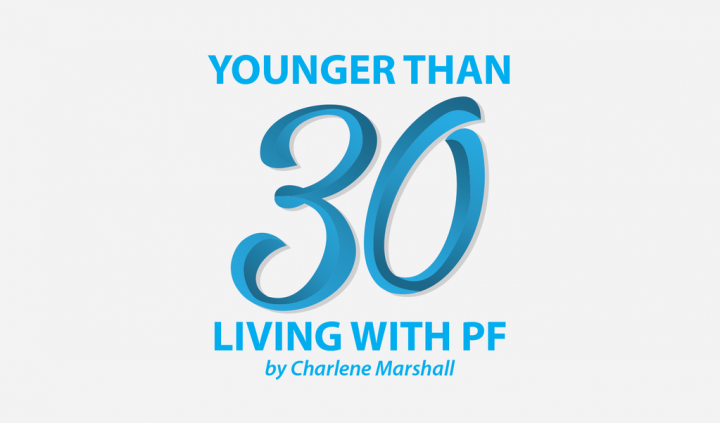 When I was growing up, friends, family members, and teachers would tease me about my "fear of missing out" on opportunities. This was because I rarely turned down the chance to try something new. As I got a little older, I often committed to more than I could handle, and in secondary school, I had to ask for help with various leadership roles and responsibilities I'd taken on. However, I continued to volunteer, work multiple part-time jobs, attend professional development and leadership conferences, and participate in extracurricular activities. My friends were right: I had a fear of missing out, also known as "FOMO."
That time in my life seems so long ago, and unfortunately, I'm now far from being able to maintain the energy level that allowed me to take up every opportunity that came along. Since my diagnosis of idiopathic pulmonary fibrosis (IPF), a chronic lung condition that eventually steals one's ability to breathe, I've had to slow down and limit my commitments. I now value being at home over community activities and enjoy spending time on quiet, nonphysical tasks that give me a feeling of accomplishment.
Even though my physical abilities and energy levels have drastically changed since my IPF diagnosis, I still experience FOMO. However, this fear of missing out isn't about opportunities related to my career or professional development. I now experience FOMO at a much deeper level because it is likely that IPF will shorten my life span. While it is both painful and emotional to admit that, it is important to be honest about my fears, for myself and my goals, and to help my friends and family accept the reality of this disease.
Since being diagnosed with IPF, my FOMO is about life's milestones. I now experience a fear of missing out on the following:
Summers at the beach: I've been lucky to grow up next to a beautiful Great Lake. One of my favorite places is my family's cottage by the lakefront. I spend long summer weekends with my extended family on the beach there. My grandparents, parents, and my cousins grew up there, and it's really neat to see our family's next generation enjoy our special place. I fear missing out on watching them play during summers at the cottage like my cousins and I did.
Getting married: I am fiercely independent and have enjoyed "marching to the beat of my own drum." While getting married isn't a priority right now, it may become important someday, and the idea of IPF taking that option from me causes me some anxiety and fear.

Having a family of my own: I love spending time with kids, and I thought I'd want my own children someday. However, since I've made a career of working with children in precarious situations, I now realize how many children are in need of help, and I have considered adopting or fostering kids instead. I fear that IPF could take this away from me, as many factors, including health status, are factored in adoption and fostering applications.

Traveling: I've written about my passion for travel in previous columns. Right now, I am still healthy enough to travel with some accommodations in place, but I know that as my disease worsens this won't be possible. Losing my ability to travel is one of my most crippling fears about this disease.

Enjoying retirement: Thinking about retirement might seem premature for someone who is only 30. However, when I hear about the reward of retirement for those who have worked hard all of their lives, I want to experience it, too. But I fear that I won't get to live to retirement age due to my lung disease.

Have you experienced "FOMO" since your diagnosis?
***
Note: Pulmonary Fibrosis News is strictly a news and information website about the disease. It does not provide medical advice, diagnosis, or treatment. This content is not intended to be a substitute for professional medical advice, diagnosis, or treatment. Always seek the advice of your physician or other qualified health provider with any questions you may have regarding a medical condition. Never disregard professional medical advice or delay in seeking it because of something you have read on this website. The opinions expressed in this column are not those of Pulmonary Fibrosis News or its parent company, BioNews Services, and are intended to spark discussion about issues pertaining to pulmonary fibrosis.