A Gratitude Miniseries: April 2018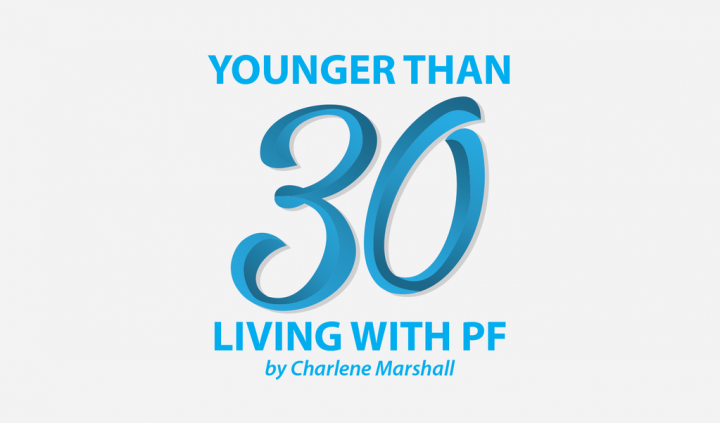 Editor's note: A continuation of Charlene Marshall's monthly "Gratitude Miniseries."
Unfortunately, April was not my best month. While many good things happened, which I am excited to share below, last month was full of unexpected hardships for both my friends and me.
I have a concussion and have to start physiotherapy unique to brain injuries this coming week. I am not looking forward to this, though I am glad that I have found some answers, as I was concerned about the frequency, intensity, and length of headaches I had. Although having to add more appointments into my week seems daunting right now, I suppose it is important to be grateful that my headaches are not due to something more severe.
I also feel a little sad for friends of mine who faced some tough decisions this month. They will get through them and be stronger in the end, but I know it takes up a lot of emotional energy for them.
Lastly, Canada had some pretty wild weather that included a late-April ice storm that left many without heat and water for a few days. Thankfully, I was not one of those Canadians, but the weather did interfere significantly with some plans I was looking forward to.
While it wasn't my favorite month of this year, I certainly have some things I am grateful for this month:
Vancouver 2018: I was thrilled to be healthy enough to travel, which was by far the most exciting thing this April. I am ashamed to admit that despite all the traveling I have done over the years, I haven't spent much time exploring Canada. This trip helped change that, and I am so grateful that I was able to spend four days on the west coast. It is beautiful. The mountains and ocean views were stunning, and this trip truly left me feeling rejuvenated! To stand at the top of Whistler Mountain (even with my oxygen in tow) and look out over miles and miles of rolling hills is something I won't soon forget. I also had an amazing visit with friends, and I am grateful for the reminder that distance doesn't have to change friendships.
Finishing projects for friends: I am very crafty and enjoy many do-it-yourself projects. One of my best friends is having a baby in July, and she asked me to make all of her shower invitations by hand. While this was a big task, I was honored to do it, and after many weeks, I finished them. She was thrilled with how they turned out, and this made me happy. I am grateful for the opportunity to apply what I love to making others happy.
Getting my hair done: I know this may sound silly to some people. However, having my hair done usually makes me feel really good, physically and emotionally. Upon my idiopathic pulmonary fibrosis (IPF) diagnosis in early 2016, I was nervous to continue getting my hair done because I have struggled with strong scents, and when I have my hair done, I usually put highlights in it, which has a very strong chemical smell. I wasn't sure how I would tolerate this and knew that I couldn't compromise my breathing. Thankfully, my hairdresser and I worked together to reduce the smells, and I have been able to get my hair done. It had been months since I had it done and I am grateful for the opportunity to feel better.
Despite April being more difficult than previous months so far this year, I still am grateful for the opportunities that came my way. I am looking forward to a beautiful May, hopefully with warmer weather as summer draws near.
What happened in April that you are grateful for?
***
Note: Pulmonary Fibrosis News is strictly a news and information website about the disease. It does not provide medical advice, diagnosis, or treatment. This content is not intended to be a substitute for professional medical advice, diagnosis, or treatment. Always seek the advice of your physician or other qualified health provider with any questions you may have regarding a medical condition. Never disregard professional medical advice or delay in seeking it because of something you have read on this website. The opinions expressed in this column are not those of Pulmonary Fibrosis News or its parent company, BioNews Services, and are intended to spark discussion about issues pertaining to pulmonary fibrosis.