A Gratitude Miniseries: March 2018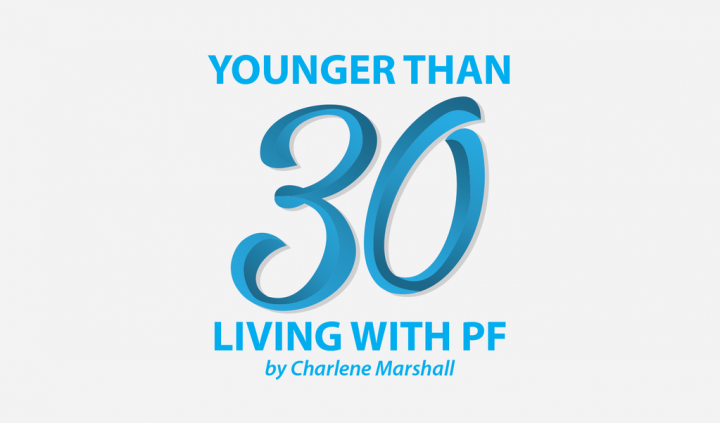 Editor's note: A continuation of Charlene Marshall's monthly "Gratitude Miniseries."
The goal of my "Gratitude Miniseries" is to write about the things I am grateful for that took place in the past month. I believe this will be an excellent narrative to look back on at the end of this year, to see all the great things that happened.
Just like the last two months of 2018, this month flew by. I cannot believe it's already April. This means that the first quarter of the year is over, and it was a great one for me. March felt a little bit less chaotic than January and February, though I am not sure how, because I'm extremely busy at work.
I spent some time flipping back in my calendar to recall what I've been up to this month: mostly social events with friends, which is a nice change. I really enjoy spending time with friends and working on quiet hobbies, as I don't get to do either of these things as much as I'd like.
Following are social events that I am grateful for this month:
Breakfast with friends. I am part of a special friendship trio with two other girls whom I introduced several years back. Both are from different parts of my life; one was a friend from elementary school and the other was my university roommate. They got along so well when I introduced them that we all meet as often as we can for breakfast or lunch. It also works out that I am in the middle of where we all live geographically, so they came here recently and we all went out for breakfast and had a long catch-up. It was so nice talking with them about their lives, and although I knew one of them was expecting her first baby, the other one didn't, so this was exciting news! 
Making baby shower invitations. The same friend who shared the news of her pregnancy at our breakfast also asked me to make all the invitations for her baby shower. I'm touched that my friend thought to have me use my scrapbooking skills to do this for such a special event. I designed a prototype invitation that the bride-to-be really loved, and so now I can start making the final products.
Participating in my first craft show. Earlier this month, I took one of my creative hobbies to a new level when I signed up to be a vendor for the first time at a craft show. It was a huge success, and I really enjoyed being part of the day, as tired as I was after it was over. I am grateful for my hobby bringing in a bit of extra cash for me, which is going toward a special trip out west that I am taking next month.
A friend's health. Unfortunately, a friend of mine had a health scare very recently, and the doctors were unsure what was causing her unpleasant symptoms, including severe shortness of breath. After numerous tests, she was diagnosed with an autoimmune disease, which is welcomed by her, compared to what the other potential diagnosis might have been. I am grateful that she will recover and get stronger, and I am also thankful that I can step into a caregiving role for her and "return the favor," as she's often taken care of me.
A girlfriend sleepover. I don't get to do this very often anymore, but I just recently had two close friends sleep over, and we laughed until we couldn't breathe. Times like these are rejuvenating for my soul, and make me so happy to create and share such fun times with friends.
What are some things you're grateful for from March?
***
Note: Pulmonary Fibrosis News is strictly a news and information website about the disease. It does not provide medical advice, diagnosis, or treatment. This content is not intended to be a substitute for professional medical advice, diagnosis, or treatment. Always seek the advice of your physician or other qualified health provider with any questions you may have regarding a medical condition. Never disregard professional medical advice or delay in seeking it because of something you have read on this website. The opinions expressed in this column are not those of Pulmonary Fibrosis News or its parent company, BioNews Services, and are intended to spark discussion about issues pertaining to pulmonary fibrosis.