A Gratitude Miniseries: August 2018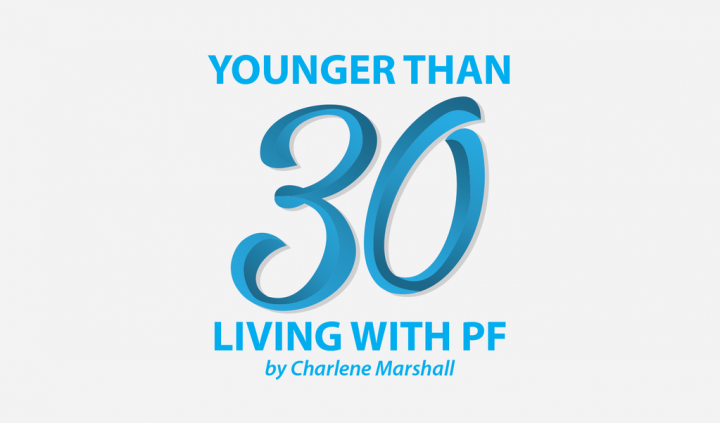 Editor's note: A continuation of the monthly "Gratitude Miniseries."
I am happy to report that things are on a slow but gradual upswing. As I wrote in my previous miniseries column, July was not one of my favorite months of 2018. However, August was a bit better.
Being part of the chronic illness community has been a very positive — and sometimes negative — experience for me. I am grateful for the abundance of friendships and support I have received since my idiopathic pulmonary fibrosis (IPF) diagnosis a little over two years ago. My life changed drastically following that diagnosis, and so, too, did the lives of those closest to me.
I have met many wonderful people, who have become close friends and who know what it is like to live with this life-threatening lung condition. While there are benefits to having friends with the same illness, it also can be very painful at times. In August, I experienced the loss of five people who had IPF or another form of chronic lung disease. Some upsetting and difficult days resulted, and I'm glad September is beginning.
Despite some hardships last month, there are still things that I am grateful for. I pulled down my wall calendar and reviewed the month. While there are few significant events, what I'm most thankful for are quality moments with the people closest to me. I'm also grateful for a clear diagnostic imaging scan that I felt anxious about.
Following are things I am grateful for last month:
A cross-border shopping trip: I was given the go-ahead from my pulmonologist to take a brief trip across the border into the U.S. for a day of shopping. I used to do this a lot, and it is something I really enjoy. On these trips, I usually focus on finding quality craft supplies for some of my hobbies, and I also look for different dry food items such as cereals, crackers, protein bars, and shakes. It has been a long time since I've felt well enough to do this.
Quality time with my family at my cottage: My cottage on the lake is one of my favorite places in the world, and I value the quality time I get to spend there with my cousins each year. The warm summer months fly by far too quickly. It was so nice to spend some extra time there this month just enjoying each other's company.
Spending a day with a girlfriend: It has been several years since this friend and I have spent quality time together. She is a bit older than me and has two kids who are both active in sports and extracurricular activities, so understandably, her spare time is limited. However, this friend came up to spend a day with me, and we spent hours talking and laughing. We went for lunch, talked even more, and engaged in mutual hobbies such as crafting, scrapbooking, card-making, and home do-it-yourself projects.

Clear brain MRI: I had a second brain MRI this month as a follow-up to one I'd had in June. I was pretty anxious about this, as I'd been having some neurological symptoms since being in a car accident. I am so relieved that my brain MRI was clear.

Craft show: The weather was horrible during a recent craft show, but it was still fun, and I am grateful for the extra cash it brought in. It was also nice to see people choosing pieces of work that I'd made to decorate their homes. It was a validation of my work, and I am thankful for the support of my friends and family members who purchased pieces.

Despite the grueling difficulties of IPF/PF, there are many things to be thankful for each day. What were you grateful for last month?
***
Note: Pulmonary Fibrosis News is strictly a news and information website about the disease. It does not provide medical advice, diagnosis, or treatment. This content is not intended to be a substitute for professional medical advice, diagnosis, or treatment. Always seek the advice of your physician or other qualified health provider with any questions you may have regarding a medical condition. Never disregard professional medical advice or delay in seeking it because of something you have read on this website. The opinions expressed in this column are not those of Pulmonary Fibrosis News or its parent company, BioNews Services, and are intended to spark discussion about issues pertaining to pulmonary fibrosis.