A Gratitude Miniseries: January 2018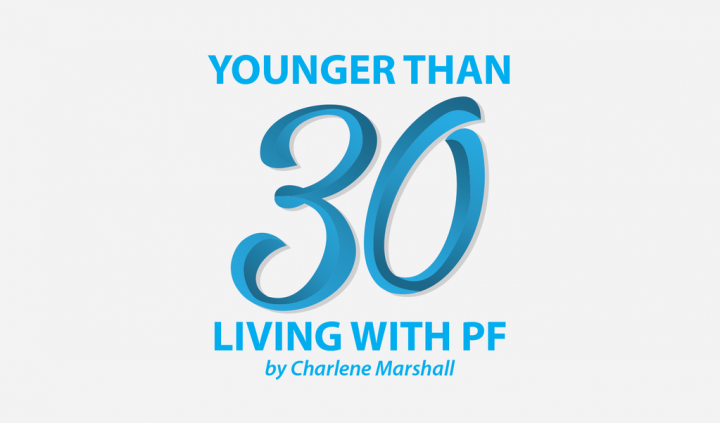 It's hard to believe that the first month of 2018 has already come to an end. It's true what they say: The older you get, the faster life seems to speed by. I can certainly attest to that for this month, as it feels like the new year was upon us just yesterday. I have done a lot of thinking about what I want out of the upcoming year, and how I can feel less stressed and anxious. For the upcoming year, I am striving to feel happier and more content overall.
I've wanted to write a gratitude journal for a long time, and have tried in previous years, but haven't been able to sustain it. I love the idea of using a journal to note a couple of things I am thankful for at the end of each day, whether they are big or small, and being able to reflect on them during harder days. This is something I have wanted to do since my diagnosis of idiopathic pulmonary fibrosis (IPF), but unfortunately, I haven't kept up.
I have been thinking of other ways to note my gratitude. One of the ideas I had was to use some of my columns as a means. At the end of each month in 2018, I plan to write a column about what I am grateful for in that month. By using my column as a platform to do this, I can be held accountable for writing it monthly, and I can spend more time reflecting on what I am grateful for while documenting it and sharing with others. I look forward to being able to do this.
Without further delay, following are some of the things that I am grateful for from the first month of 2018:
Increased patience
I am not sure why, but I haven't felt as irritable or impatient as I previously did. While some might laugh at that, there were times throughout 2017 when I really felt unlike myself. Perhaps it was due to medications or just the stress of dealing with constant pain, fatigue, shortness of breath, and hospitalizations. Regardless of the reason, I felt very uneasy, irritable, and impatient, which was hard on both the people around me and myself. I am thankful that I am feeling more at ease and patient with other people, life experiences in general, or situations that arise unexpectedly.
Opportunities for improved finances
When I decided that I wanted to travel this year, I knew I would have to look for more opportunities to make some extra money or get creative about how to afford it. I began looking for ways to do this, and somehow, a few unique opportunities came my way that have increased my capacity for making extra money in addition to my full-time job. This is something I am so thankful for, as traveling is a huge passion and I really want to see the world while I can. We all know, as IPF patients, that our health can change in an instant, and I don't want to wait around for that to happen when the world is so large and I still have so much of it to see!
For invitations from friends
Some friends reached out to me earlier this month with an invitation to join them for a weekend of crafting in February. While this may sound boring to some, it is something that brings me joy and is therapeutic. It is also something I can participate in because it isn't physically exhausting. It's also productive, as I had been planning to use my skill at specific crafts to earn some extra money this month. So far, it has worked out well for me. Spending time with friends is so important to me, and I am thankful for the invitation to join them.
For the kind words of others
When the new year first began, I posted a project on my social media pages and asked others to contribute. The goal of this project was to help lift my spirits when I am down throughout the year, and the words that have come my way through the project have been kind and inspiring, and have made me laugh. I am thankful for friends who take time to help me with all my crazy projects and ideas, especially at the beginning of a new year when they are plentiful.
What are some things you are thankful for so far this year?
***
Note: Pulmonary Fibrosis News is strictly a news and information website about the disease. It does not provide medical advice, diagnosis, or treatment. This content is not intended to be a substitute for professional medical advice, diagnosis, or treatment. Always seek the advice of your physician or other qualified health provider with any questions you may have regarding a medical condition. Never disregard professional medical advice or delay in seeking it because of something you have read on this website. The opinions expressed in this column are not those of Pulmonary Fibrosis News or its parent company, BioNews Services, and are intended to spark discussion about issues pertaining to pulmonary fibrosis.