A Gratitude Miniseries: July 2018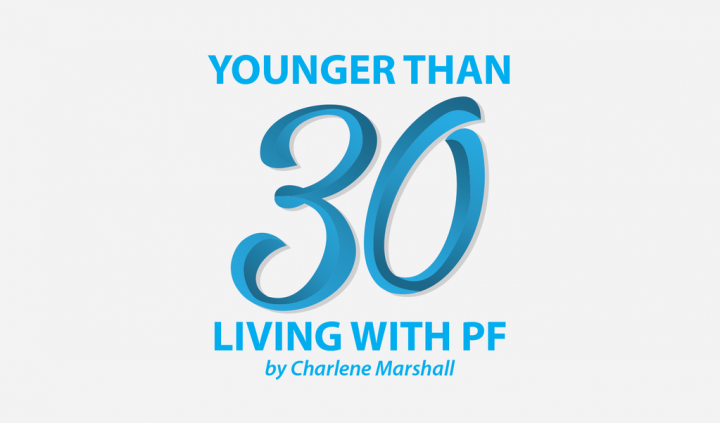 Editor's note: A continuation of Charlene Marshall's monthly "Gratitude Miniseries."
Similar to my "Gratitude Miniseries" column for April, July was not one of my favorite months this year. While some good things happened, which I will highlight below, I had to navigate many social and emotional challenges that consumed a lot of energy.
While the goal of these gratitude columns is to reflect on all the good things that happened this year, it is inevitable that positivity will not fill all months. I believe in the phrase, "What doesn't kill us makes us stronger," and when I reflect on some of my more difficult months this year, I know I'll be stronger as a result. Difficult times create opportunities for learning, and while it is hard to see this in the moment, reflecting helps me understand that lessons can come from hardships.
For example, I had some hard conversations with friends this month, which gave me opportunities for self-development that I wouldn't have otherwise had. I have also gained skills and comfort in the areas of conflict resolution and problem-solving, which are always important to have. While these difficult times certainly did not feel good in the moment and consumed a lot of my emotional energy, they did create opportunities for me to try harder, and I am always grateful for chances to do better.
Despite experiencing several difficulties this month, there were also good times. I am l glad to have the opportunity to document them through this column series. As I pull down the calendar hanging beside my bed and look at what I've written on it, I smile at the memories created from some of my July events. Here they are:
Attending a concert with my mom: While my music genre preference is not country, my mom has always been a fan of one particular country artist. For as long as I can remember, seeing this singer perform has been on my mom's bucket list. This artist recently toured in Canada, and I bought tickets to her show as a surprise for my mom. Not only was this an incredible concert, and something we could both cross off our bucket lists, but it was also an opportunity to spend one-on-one time with my mom. This doesn't happen as often as I'd like because we live so far apart, so I am really grateful for the opportunity to help her cross an item off her bucket list and share this experience with her. It is a wonderful memory that I'm grateful to have!
Dinner with a friend: This may seem like such a small item, but when so many of my days are consumed with medical appointments and fatigue, getting to spend time with friends is really special for me. My friend and I went for sushi together and spent hours catching up over dinner. It was so nice to get a thorough, unrushed update on her life and to share what is going on in my life besides the health issues. When living with a chronic illness, you quickly learn the importance and value of spending quality time with close friends.
A professional development conference: While attending this conference was technically for work, I had many opportunities for personal development in addition to strengthening my professional skills. The conference was unlike others I have attended, as it was quite "quirky," so I wasn't sure what to expect. I also can't definitively decide whether the content and learning was my favorite part or whether it was the chance to network with some incredible people. I love meeting new people, and being able to do that with people from all over the world was really neat. Spending a week at the conference also enabled me to build stronger relationships with a few colleagues who joined me. Our roles usually don't overlap in the office, so getting to know them on a more personal level was really great.
Spending a day with my nephew: Each summer, my nephew and I spend a day together at a local amusement and water park. I feared I wouldn't be able to take him this year due to my health, but I am happy to say we recently had our day together and laughs filled it! I am grateful for the opportunity to create even more memories with him this year.
Finding opportunities to be grateful is an important part of coping with any life-threatening illness. What are you grateful for from this past month?
***
Note: Pulmonary Fibrosis News is strictly a news and information website about the disease. It does not provide medical advice, diagnosis, or treatment. This content is not intended to be a substitute for professional medical advice, diagnosis, or treatment. Always seek the advice of your physician or other qualified health provider with any questions you may have regarding a medical condition. Never disregard professional medical advice or delay in seeking it because of something you have read on this website. The opinions expressed in this column are not those of Pulmonary Fibrosis News or its parent company, BioNews Services, and are intended to spark discussion about issues pertaining to pulmonary fibrosis.