A Gratitude Miniseries: June 2018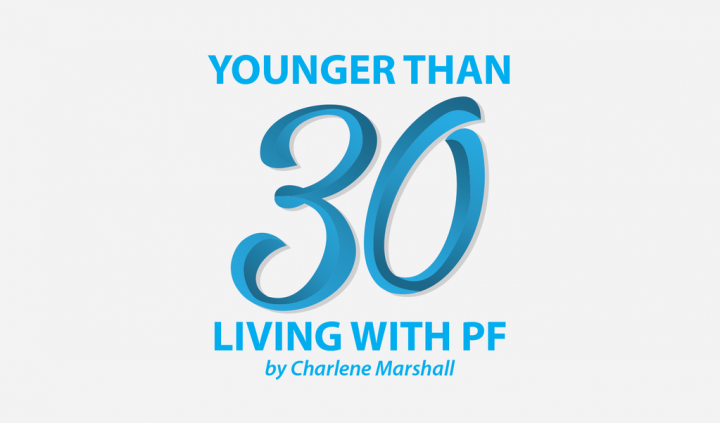 This is an ongoing series. Read the May 2018 entry here.
Here it is: my gratitude miniseries column for June 2018. This means that we're halfway through the year and, overall, I'd say it has been a better one for me, compared to the past few years. That isn't to say that the first half of 2018 hasn't had its challenges. However, I am feeling pretty grateful for the wonderful things that happened in my life this past month, and I'm thankful for the opportunity to document them in this miniseries.
I look at the calendar hanging beside my bed and realize June has been a busy month. On it, I try to capture all my tasks — whether they are medical appointments, social events with friends, birthdays, or "to-do" items. I had anticipated that things would slow down as the summer months began, but it looks like the next few months will be just as busy. Hopefully, they will be filled with more wonderful moments.
I'm excited to look back on all my Gratitude Miniseries posts and reflect on what I have been up to since the beginning of 2018. One of the goals of this miniseries is to capture my favorite events and things that took place each month. I am looking forward to printing off all of the miniseries columns in December, and looking back on a wonderful year.
Below are some of my favorite moments, memories, and events that took place in June.
Meeting new friends: Early this month, I offered a place to stay for a close friend's relatives who were visiting from another province. I'd never met them before, and they were here for a wedding that I was also attending. I had no idea how much having them here would mean to me. Although they were only here for four nights, we established a friendship that makes me feel like I've known them for years. I cried when they left. I can't believe how close we've become in less than a month. They are wonderful people, and I am so thankful for the opportunity to get to know them, and for my friend putting her trust in me to host them at my house. I am planning a visit to see them in September.

Wedding celebrations: June is a popular wedding season, and I've attended two this month already. It is lovely to see friends and family members getting married and embarking on their lifetime of happiness. It's a joy to spend the day celebrating with them, and who doesn't enjoy a good meal, dancing, and beautiful music while celebrating with friends and family?

A special work event: Sometimes in the hustle and bustle of daily tasks, it is easy to lose sight of the overall picture of why we do what we do in our organization. Focusing on individual tasks, and remembering that all of these contribute to a bigger picture, and the impact of our organization is important. This month, we hosted a large event in our community for the people we serve and support, which was thoroughly enjoyed by all. It was a beautiful reminder about why we do what we do as an agency. I am thankful for the motivation it brought me, and likely my colleagues, to continue doing the work.

Crafting club: Each month, I participate in a crafting club with close friends, and some of my extended family members. While it is a long drive for me to attend, I always enjoy spending a night crafting with friends. Considering how busy June was for me, I was really looking forward to our crafting night as an opportunity to enjoy some quiet time to concentrate on my ongoing crafting projects.

What are some of the things you're thankful for this month?
***
Note: Pulmonary Fibrosis News is strictly a news and information website about the disease. It does not provide medical advice, diagnosis, or treatment. This content is not intended to be a substitute for professional medical advice, diagnosis, or treatment. Always seek the advice of your physician or other qualified health provider with any questions you may have regarding a medical condition. Never disregard professional medical advice or delay in seeking it because of something you have read on this website. The opinions expressed in this column are not those of Pulmonary Fibrosis News or its parent company, BioNews Services, and are intended to spark discussion about issues pertaining to pulmonary fibrosis.