A Gratitude Miniseries: September 2018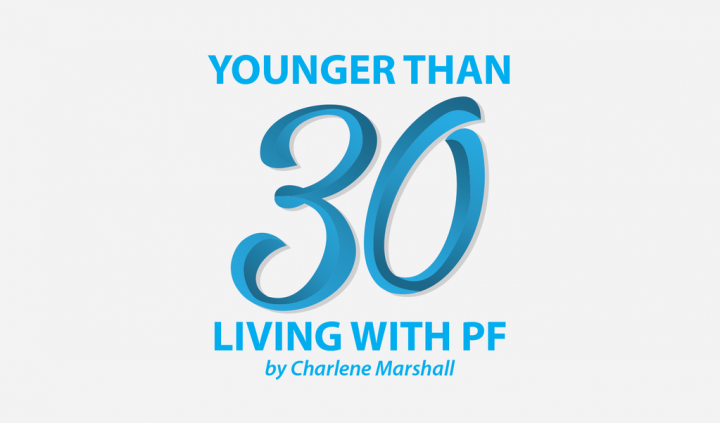 Ed. note: A continuation of the monthly "Gratitude Miniseries."
As September drew to a close, I was preparing this column by intending to say the month was full of all good things. That was before I learned that a close friend and colleague had died of complications from pulmonary hypertension. According to her wishes conveyed in one of her last social media posts, I am not going to say she lost her battle to this disease — because she didn't. She faced her illness head-on, advocating for what she needed, changing doctors when she didn't feel like she was getting the best care possible, and actively voicing concerns about the lack of therapy options available here in Canada.
This wonderful colleague was a member of the BioNews Services community, and out of respect for all of the columnists who are grieving with me, I don't want to spend this one dwelling on her death. However, I cannot write this without commenting on just how much her talent, humor, and wittiness will be missed. We will continue writing in her memory, and maybe once my heart heals a little more, I will write a column about all the wonderful things she has taught me. And there are so many.
For now, since I can't gather enough words to talk about my friend, I'll write about the many wonderful things that did happen this month. In my previous column, I wrote that things were on a gradual upswing during August. For the most part, I can say that September was wonderful, although I have no idea how the days passed so quickly.
Among other things this month, I am so grateful for quality time with friends and family. I am learning the hard way, especially as I endure the loss of yet another friend, that life is too short, and I strive to appreciate the moments with the people I love most. Here are some of those moments:
Spending time at my cottage with a friend: Spending one-on-one time with a close friend at the cottage brought me a lot of joy. My parents had left on vacation, so the place was ours to drink wine, watch television, walk the beach, take silly pictures, and just catch up. It had been a long time since we've been able to do that. We've been friends for many years, so it was nice to spend that quality time together without an agenda or interruptions.

Meeting my friend's new baby boy: It's hard to believe that my friends and I are at the age of having babies. It was so joyful to hold the son of one of my best friends. We were roommates in university, and I stood up at her wedding, so seeing her and her husband reach this next milestone was wonderful. Spending this time together with no time constraints, as I was on holidays and she was on maternity leave, was amazing. I can't wait to visit her little family again soon.

Vacationing out east: Every moment in Nova Scotia with close friends was special. Of the many quality moments, my favorite ones were the times we spent laughing, singing aloud in the car, going to the mall with the kids, and listening to others playing guitar at their campground. When you're faced with a life-threatening illness, these moments bring you so much joy. I wish everyone could realize how special quality time with friends truly is. Please don't ever take it for granted.

Spending the long weekend with family: The Labor Day weekend at the cottage is always bittersweet for my family. It wraps up the summer season when we get to spend a lot of time together. It means that autumn and winter are on their way. My extended family doesn't see each other much over the winter, except for the Christmas holidays, so we cherish the long weekends at the cottage.
What were you grateful for this month?
***
Note: Pulmonary Fibrosis News is strictly a news and information website about the disease. It does not provide medical advice, diagnosis, or treatment. This content is not intended to be a substitute for professional medical advice, diagnosis, or treatment. Always seek the advice of your physician or other qualified health provider with any questions you may have regarding a medical condition. Never disregard professional medical advice or delay in seeking it because of something you have read on this website. The opinions expressed in this column are not those of Pulmonary Fibrosis News or its parent company, BioNews Services, and are intended to spark discussion about issues pertaining to pulmonary fibrosis.