A Tribute to Claire Wineland, Who Inspired an Entire Community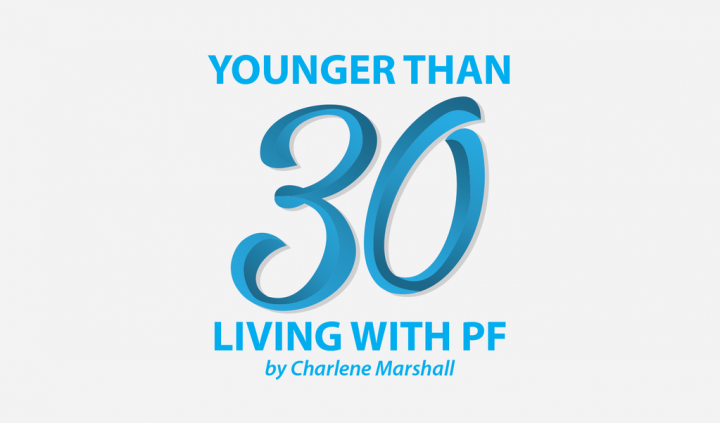 Since my idiopathic pulmonary fibrosis (IPF) diagnosis in early 2016, I have been committed to advocating for myself and others who suffer from this fatal lung disease. So far, my advocacy efforts have been on a small scale. They include a few speaking engagements, awareness posts through social media, and educating others through side conversations on why I wear supplemental oxygen. Claire Wineland, a fierce cystic fibrosis (CF) advocate, attracted thousands of followers around the world.
I was privileged to meet Claire for the first time just a few weeks ago while I was in California. I had been following her story for years, and have to admit that I was a little star-struck when I reached out to her in anticipation of my trip out west. Meeting her was such a gift. I was heartbroken to learn of her passing on Sep. 2, 2018, after a double-lung transplant.
Claire inspired me in so many different ways, and although she was an advocate for CF, a disease that I do not have, she highlighted the struggles that many of us living with a lung disease face. She became a voice for young adults living with life-threatening illness, and she used that voice to inspire millions around the world through her advocacy videos on YouTube. Many people around the world are grieving her death after having high hopes that she would live a long life with her new lungs. Cystic Fibrosis News Today, CNN, Glamour Magazine, and The Washington Post are just a few public outlets that have shared her story since her passing.
Here are just a few of the ways that Claire inspired me as a young adult facing a terminal lung disease:
Claire helped make it OK to talk publicly about death and dying. Of course, it is not a comfortable subject to talk about, but it is an important one, especially when facing an illness like IPF. In many videos, Claire talked about focusing on living a life that you are proud of instead of spending your time fearing death. She lived by these words and inspired so many around the world by doing so.
Claire brought humor to life with supplemental oxygen. I remember laughing hysterically at one particular video she made about the logistics of living with oxygen. She normalized the abnormal and highlighted that even young adults need supplemental oxygen sometimes.

Claire helped me accept my fate. Claire accepted that she would likely die young yet she still chose to live each day to the best of her ability. You may have heard of Elisabeth Kübler-Ross' Five Stages of Grief, which can apply to the loss of a loved one and also receiving a life-threatening diagnosis. The grief emerges when the life you once had is drastically changed due to your illness. Acceptance is the "last" stage of grief, and while I don't remain in that stage at all times (I still have my moments of anger towards IPF), Claire has helped me to reach acceptance in the grief trajectory. Just because my life expectancy is shorter than others, doesn't mean it has to be any less lived.

Claire never stopped advocating for what was important to her. She was not only a fierce advocate for CF but she also frequently talked about the importance of organ donation and giving someone a second chance at life after you've passed. According to CNN, Claire was an organ donor, and the gift of her kidneys already saved the lives of two people. Up to 50 lives may be enhanced through her donated corneas and tissue.

Rest in peace, Claire. The lung disease community will never forget you. You have touched my life in a special way. Thank you for inspiring me, and the millions of others who followed your story.
***
Note: Pulmonary Fibrosis News is strictly a news and information website about the disease. It does not provide medical advice, diagnosis, or treatment. This content is not intended to be a substitute for professional medical advice, diagnosis, or treatment. Always seek the advice of your physician or other qualified health provider with any questions you may have regarding a medical condition. Never disregard professional medical advice or delay in seeking it because of something you have read on this website. The opinions expressed in this column are not those of Pulmonary Fibrosis News or its parent company, BioNews Services, and are intended to spark discussion about issues pertaining to pulmonary fibrosis.