Reflecting on a Year Passed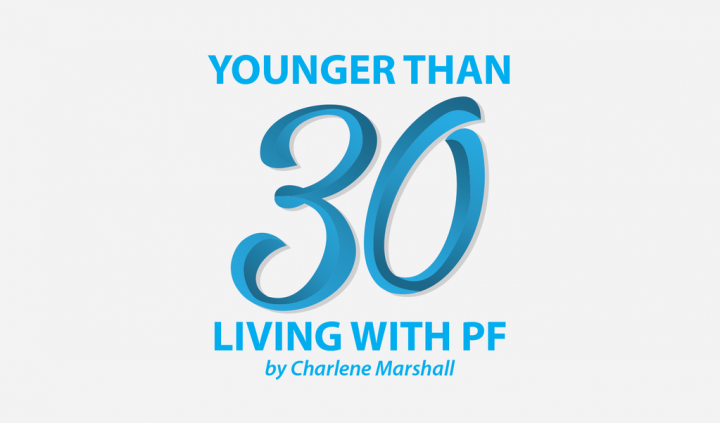 It is safe to say that 2017 just wasn't my year. It also seems that I can find solitude in saying that it wasn't a great year in general, based on conversations with others. The hardest part of this year for me was the rapid progression of my lung disease, and the impact this had on my daily living.
Many of my days were filled with medical appointments, tough hospitalizations, pulmonary rehabilitation, and pain due to the decline of my lungs. I am a little emotional thinking about the things I lost physically this year due to my idiopathic pulmonary fibrosis (IPF), including many physical joys such as swimming and taking my dog for long walks.
This past year also saw many painful losses of people along the way, including several friends with lung diseases. Some of them received their transplants and didn't survive, others ran into complications, and still others fell ill with some sort of respiratory virus and declined quickly. I miss them, and I am trying to use their deaths as a reminder to live fully, as none of us know when our expiration date will be.
A new year is an opportunity for reflection and a time to be grateful for the chance to begin anew. While thinking about this past year and the experiences that I have been given, I realize I have learned meaningful lessons amid the chaos.
Bad things happen in the world, and it feels good to stand up to them.
A friend of a friend, unfortunately, lost her life and the life of her unborn daughter this past year at the hands of senseless domestic violence. She is missed dearly. A highlight of 2017 was standing up against that violence by raising money for a women's shelter in her honor through an afternoon of women coming together, including her family.
The strongest friendships can survive disagreements.
I had a fight this year with some friends that I'll never forget. It was after a disastrous vacation that was no fault of our own, and hurtful things were said. However, I've learned that when you really, truly love a friend, you trust in the authenticity of their apology and move on.
There are no perfect families, and that is normal.
As your independence as an adult grows, your passions, interests, needs, and perspectives change from that of your family members, and that is OK. They may not always agree with what you want or choose to do, but they don't need to. What they value differs from what you value, and there will be disagreements, impatience, and hurt feelings along the way. The older I get, the more I realize that no one has a perfect family and that strained relationships — short- or long-term — are normal.
Much peace can be found during alone time.
Before my IPF diagnosis, I never wanted to be alone. However, this has changed dramatically. I now need quiet, as that is how I rejuvenate myself. I have found a calming and peace that I never knew existed in times of quiet and stillness.
My true passion for travel and wanderlust. 
This isn't completely new, however, I realized after taking a trip at the end of the year that I need traveling to be part of my life. There is a spark inside of me that wants to see so much of the world. The excitement, anticipation, and experience of traveling feed my heart and soul. It is a goal of mine to get overseas in 2018. To just book a trip and go. In my opinion, life is too short to stay stationary.
What it means to truly respect, admire, and trust a team of leaders.
I have never had the admiration for anyone in the way I do for the management team at my workplace. Their confidence, competence, and commitment to not only the families we serve, but also to their staff are both refreshing and inspiring. I have never worked for or with people who are so dedicated and caring. I want to strive to be more like them this year. 
Laughter really is the best medicine.
Although it feels like I didn't have a lot to laugh at this year, I know this is not true. I had many memorable moments of laughter this year, including times when I had to increase my oxygen needs due to laughing so hard. These are the moments I treasure most from this year.
To other IPF patients out there, what were some memorable lessons for you this year? Happy New Year to you all.
***
Note: Pulmonary Fibrosis News is strictly a news and information website about the disease. It does not provide medical advice, diagnosis, or treatment. This content is not intended to be a substitute for professional medical advice, diagnosis, or treatment. Always seek the advice of your physician or other qualified health provider with any questions you may have regarding a medical condition. Never disregard professional medical advice or delay in seeking it because of something you have read on this website. The opinions expressed in this column are not those of Pulmonary Fibrosis News or its parent company, BioNews Services, and are intended to spark discussion about issues pertaining to pulmonary fibrosis.