Noticing Changes Within Myself: Could It Be Anxiety?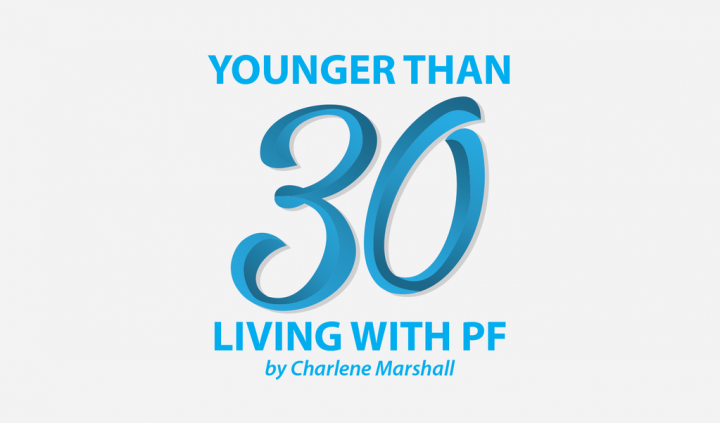 In the past, I thought anxiety entailed someone feeling upset, worried, or nervous. I thought it was situation-based, meaning something triggered it. And I thought anxiety usually manifested in a physical way that was visible to others, such as crying, shaking, sweating, or fidgeting.
The older I get, the more I realize not only how complex anxiety is, but also how common it is and how many people deal with it on a regular basis. I am also learning that the way I previously perceived or thought about anxiety was not entirely correct.
Thankfully, I would generally not consider myself to be an anxious person, and I rarely felt anxious as a child. By this, I mean I never experienced anxiety the way I perceived someone would experience it. As a child, I was never upset or nervous about going to school or being in large groups of people, and I never worried about having to do something or go somewhere. In fact, I used to love some of the elementary school-type activities that most children despised, such as public speaking competitions and large group projects.
From what I remember, I was an easily pleased child, which was similar to my experience as a teenager and university student. Which is why I am feeling confused about what I suspect might be a form of anxiety I am experiencing as a young adult.
After being diagnosed with idiopathic pulmonary fibrosis (IPF) in early 2016, it was inevitable that I would change in some ways. Even though it is almost two years later, I am noticing a recent change in my behaviors. I wonder if they're coming from feelings of anxiety. I can say with confidence that I am not anxious in the way I used to perceive anxiety, meaning I am not upset, worried, or nervous about things. But my mind is constantly racing with tasks, and when I don't achieve them within a set timeframe, I feel frustrated or doubtful that I will ever accomplish them.
Below I describe some changes I am noticing in myself in greater detail. I'm curious if you think they might be anxiety-related.
Constant lists
I always have a list on the go, whether it is handwritten or saved electronically on my phone. This might not seem unusual for people, but I am starting to worry that it is a bit excessive. I add and delete from it when I achieve certain tasks, and everything goes on these lists. I don't have a bad memory. I never have. So, I am not sure where this constant need to write everything down and have several lists is coming from.
A strong desire to be productive
Unlike before my diagnosis, I often turn down social opportunities so I can stay home and be productive. I like to do my groceries when the stores aren't busy, cook meals in advance, and spend time doing productive tasks that make for a hassle-free week, such as laundry, house cleaning, or crafting. I previously didn't value these quiet tasks at home as I do now.
Wanting to be proactive
Keeping with the theme of wanting a hassle-free week, I strive to be proactive in gathering necessities in advance of when I need them. I think this comes from the fear of falling ill and not being able to do errands when I need to — this is tied to my constant need to make lists on the fly. I stock essential products at home in case I run out, but it isn't like I couldn't just go to the store for more if I ran out. I don't really need to have duplicates of things on hand on a regular basis.
Trouble falling asleep
It's common for many people to occasionally struggle with this, so perhaps this is just a phase I am going through. However, I have been having such a hard time turning off my brain at bedtime. I am constantly thinking of what I have to do in the next couple of days, and wondering if I have added those tasks to my list. I also go through what I needed to do that day and mentally check off what I achieved. 
While these types of things aren't negatively impacting my life in any way, I am left wondering: Does this sound like anxiety?
***
Note: Pulmonary Fibrosis News is strictly a news and information website about the disease. It does not provide medical advice, diagnosis, or treatment. This content is not intended to be a substitute for professional medical advice, diagnosis, or treatment. Always seek the advice of your physician or other qualified health provider with any questions you may have regarding a medical condition. Never disregard professional medical advice or delay in seeking it because of something you have read on this website. The opinions expressed in this column are not those of Pulmonary Fibrosis News or its parent company, BioNews Services, and are intended to spark discussion about issues pertaining to pulmonary fibrosis.