Why I Enjoy Having Nothing to Do Since My Diagnosis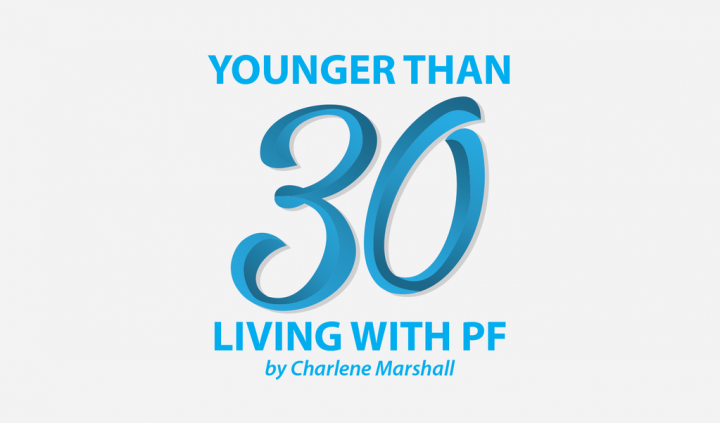 If you have read my previous columns, you may be aware of how much things have changed for me since my idiopathic pulmonary fibrosis (IPF) diagnosis. My current life is nothing like the one I had before, and that took me some time to accept.
But I am now OK with this. I am more than OK with this, as my disease has taught me many different lessons. One of those lessons, and arguably one I would never have learned without my diagnosis, was to slow down and learn to appreciate the quiet moments in life.
I used to live at lightning speed. I would get up in the morning, complete a small workout, get ready, and go to work for the day. And then my evenings would be filled with chaos and running around late into the night. I was usually found doing something social with friends or playing my favorite sport until midnight. I would then come home and shower, catch up on social media or emails, go to bed, and do it all over again.
Since my IPF diagnosis, there is no way I could maintain that schedule now. I tried to hang onto it as long as I could. Giving up a schedule like this, one that I loved so much, was hard for me. But now, I am grateful.
I am even more grateful for the social opportunities that I get with friends and family because I don't build them into my everyday routine anymore. I just can't, because working full-time with IPF tires me out enough, and I try my best to preserve my energy in the evenings by doing something quiet, which sets me up for success the next day.
I have learned to love quiet moments, and I really value my alone time. I am filled with the pleasure and enjoyment of choosing what I want to do based on what will make me happy. I thoroughly enjoy having nothing to do, and here is why:
I can move at my own pace. For a variety of IPF-related reasons, I don't like to be rushed. But sometimes I am when I'm with others. When I have nothing to do, no one judges me for being slow-moving or choosing to lie in bed until the late afternoon if that is what I need to do. If I choose to run an errand, and it takes me the entire morning to get dressed or ready to go out to complete that errand, no one minds because I can move at a pace that is comfortable for me.
I can rest when I need to. On the weekends, especially when I have nothing going on, it is not uncommon for me to crawl back into bed for an afternoon nap. Some may argue that I am wasting my weekend, but I am tired because of my disease, and napping helps me feel rejuvenated. Since I can't nap much throughout the week, I enjoy not having a weekend schedule so that I can rest whenever I need it.
I can think about the tough stuff on my own. I have a select few people I speak with about the "tough stuff" of this disease, including my innermost fears. I am thankful for them and their ability to hear and try to understand my worries. However, even when I am with them, I still have a bit of an emotional guard up because I don't want them to see my authentic emotions — I fear that it'd be too much for them to handle. When I am alone and have nothing to do, I often think about the more difficult things. Since no one is around, I can really feel and process the thoughts, unshielded.
I can get lost in my creativity. When I have nothing to do, I usually turn to my love of crafting and spend hours in my scrapbooking room. This brings me a lot of joy, and when I don't have a schedule to follow, I can get lost in the joy of scrapbooking wonderful memories with friends and family. Not only does this make me happy but it will also be a wonderful gift to leave behind for those who love me.
To other IPF patients out there: Have you learned to love quiet moments or days without a schedule? What do you fill those days with? I'd love to hear from you!
***
Note: Pulmonary Fibrosis News is strictly a news and information website about the disease. It does not provide medical advice, diagnosis, or treatment. This content is not intended to be a substitute for professional medical advice, diagnosis, or treatment. Always seek the advice of your physician or other qualified health provider with any questions you may have regarding a medical condition. Never disregard professional medical advice or delay in seeking it because of something you have read on this website. The opinions expressed in this column are not those of Pulmonary Fibrosis News or its parent company, BioNews Services, and are intended to spark discussion about issues pertaining to pulmonary fibrosis.