How Different Types of Personalities Help Me Live with Pulmonary Fibrosis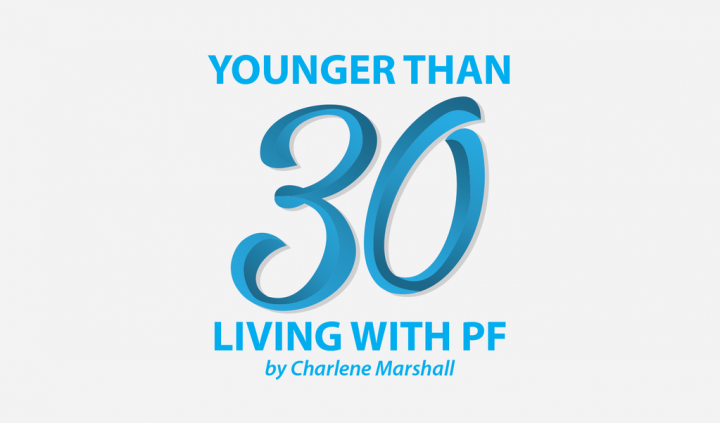 There are many different memes, quotes, and metaphors out there about how different personalities make us all unique. I am sure you can think of people you love who are entirely different in their personalities, and how each of them is skilled or excels at different tasks. They are also probably helpful and supportive of you in completely different ways.
Since my idiopathic pulmonary fibrosis (IPF) diagnosis in early 2016, I have relied on many different friends and family members for support. Having a life-threatening illness as a young adult is terrifying, and to live with one that tries to steal away your breath and occasionally incapacitates your ability to be mobile is incredibly frustrating. Thankfully, my support network is always there for me, and each of them provides support in their unique way.
Recently, I had a great conversation with a member of my medical team who was asking me about my "circle of support," and whom I rely on to get me through tough times. As I was telling her about each support member, the coordinator told me I was lucky to have such a wide array of supportive friends and family. Of course, I agreed with her, but I asked her to tell me more about why she said that. My curiosity certainly took over. Surely I don't have more support than other young adults living with a chronic illness.
The medical team member observed that many of them have different types of personalities, each unique to them and supportive in their own way. She was right — each of the people I am closest with throughout this journey of living with IPF is a bit different, and based on their personalities, they each support me in a unique way.
Following are some personalities of the people who support me most:
Blunt, but still supportive: Sometimes when I feel unwell, or experience a symptom that I know warrants a hospital visit, I complain about having to go. None of us likes visiting the hospital and my friends know that, but a few are pretty blunt about why it is important that I go when unwell. "You need to get better and the hospital will do what is best for you," or, "If that is what you need then go." They support me by encouraging what I need and can often be pretty blunt about what will happen if I don't go. These people tell it like it is, and I love them for it.
Compassionate: These friends also encourage what I need, but are a little "softer" in their approach. They can't understand fully, but they try hard to know what it is like to live with life-threatening lung disease by asking questions and using both supportive and encouraging phrases. They are also the best source of comfort during hard days. 
Problem-solvers: These are the people who immediately jump into action when something is not right, and look for a resolution. My diagnosis has been hardest on these people because there is nothing they can do to "fix it." However, when I have struggled with different aspects of this disease, they are the ones to jump in to come up with a solution. I am thankful for these people, as they are usually the folks who come up with practical or tangible tools to resolve a problem I am having.
Avoiders: Even within my circle of support and among those closest to me, some people just want to avoid the topic of lung disease. That said, even these people are helpful. Sometimes I want to forget that I have IPF and so I turn to these people to help provide some normalcy or be a good distraction from medications, symptoms, appointments, and disease-focused conversation. I am just as thankful for these people as I am for all the other types of personalities who help me cope with IPF.
What types of personalities are most helpful to you as a patient living with IPF? Join me in the PF News Forums to continue this conversation.
***
Note: Pulmonary Fibrosis News is strictly a news and information website about the disease. It does not provide medical advice, diagnosis, or treatment. This content is not intended to be a substitute for professional medical advice, diagnosis, or treatment. Always seek the advice of your physician or other qualified health provider with any questions you may have regarding a medical condition. Never disregard professional medical advice or delay in seeking it because of something you have read on this website. The opinions expressed in this column are not those of Pulmonary Fibrosis News or its parent company, BioNews Services, and are intended to spark discussion about issues pertaining to pulmonary fibrosis.