The Many Vulnerabilities of an IPF Patient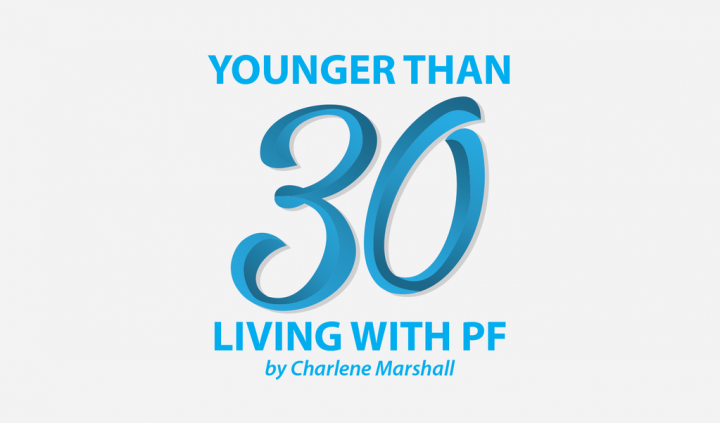 At some point, everyone experiences a level of vulnerability. Perhaps it is joining a new sports team as a child where you fear your skills may not be comparable to other members of the team. Maybe it is on a first date where there is a risk that someone might not like you, or starting a new job where there is fear of reprimand if you are unable to perform the expected job duties well enough.
Later in life, vulnerabilities might include standing up to a broken relationship or making a difficult decision in your career where others adamantly disagree.
Regardless of the experience, vulnerabilities can provide opportunities for learning and make people stronger for similar situations in the future, but none of them feel good. Some vulnerable experiences are part of life and growing up, while other vulnerabilities might feel unnatural or unfair to those experiencing it. This can be particularly true for those experiencing vulnerability due to chronic illness.
Any type of chronic illness presents vulnerabilities that patients have to deal with, which differ significantly from the natural situations of growing up that those who are healthy experience. It feels unfair at times that, on top of all the physical pain and medication side effects that patients have to deal with, there also is the discomfort of feeling vulnerable in many unnatural situations.
As an example, talking about the taboo subject of intimacy and infertility as a young adult with a chronic illness feels uncomfortable. Outlining your wishes regarding these topics leaves one feeling exposed since it is typically not something that a young adult has to talk about with anyone except close friends or in confidence with a doctor. Instead, if you have a chronic illness where the ability to bear children could be compromised, it becomes a topic that is necessary to discuss with many different people, including friends, family members, and multiple healthcare professionals.
That is just one example of a vulnerability that a young adult patient might experience, but there are a plethora of others.
Typically, when thinking of chronic illness and vulnerability, the experiences can lump into three main categories: emotional, physical, or mental.
Emotional vulnerability
This can include emotional responses like fear or shame. In the context of emotional vulnerability and chronic illness, an example could include the fear of facing your early mortality. This fear can become overwhelming at times, and it feels unfair that most people without a chronic illness don't need to face this, or live with the fear of what their premature death would do to their friends and family members.
Talking about this fear could put a patient in a position of vulnerability because others might not be comfortable talking about it, or they might dismiss it as an illegitimate fear simply because they don't want to face it. This is particularly difficult for a patient when they want to talk about a fear relating to their illness because others can't approach that topic due to their own coping methods (or lack thereof).
Physical vulnerability
This one is a bit less complex but equally important, as it pertains to someone's physical ability to care for themselves. There are many chronic illnesses or disabilities that cause someone to be unable to perform their own personal care, and there is extreme vulnerability in letting someone help with those tasks. Sometimes, a person's whole ability to perform a necessary task of survival (e.g., eating or using the washroom) depends on the help of someone else. This is something that is easily taken for granted by people who are able-bodied and is one of the most vulnerable experiences that someone can endure with a chronic illness or disability.
Mental vulnerability
This type of vulnerability pertains to the thoughts someone might have around their chronic illness or the issues it might cause. An example that comes to mind is the significant feeling of guilt that one might feel as a result of their illness and the needs they have because of it. Anyone who has ever asked for help has put his or her vulnerability on the line, because by asking for help, you are saying you can't do something alone. If you can't do it alone, and someone says they can't help you, then how can the task be achieved?
For someone with a chronic illness, survival or the ability to be treated for disease might depend on the help of others, and it is easy to feel guilty about that. Feeling guilty is just one example of mental vulnerability, but there are many others that patients with chronic illness also experience.
It is important to have patience with your loved one and remember the amount of unnatural vulnerability that can come with chronic illness. Whether it is emotional, physical, or mental, none of it feels good for a patient and could be the reason why their behavior or personality differs from before their diagnosis.
***
Note: Pulmonary Fibrosis News is strictly a news and information website about the disease. It does not provide medical advice, diagnosis, or treatment. This content is not intended to be a substitute for professional medical advice, diagnosis, or treatment. Always seek the advice of your physician or other qualified health provider with any questions you may have regarding a medical condition. Never disregard professional medical advice or delay in seeking it because of something you have read on this website. The opinions expressed in this column are not those of Pulmonary Fibrosis News or its parent company, BioNews Services, and are intended to spark discussion about issues pertaining to pulmonary fibrosis.