I Am Angry at My Body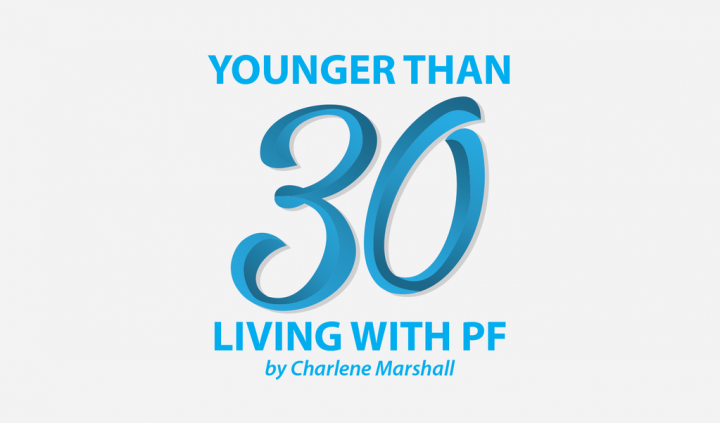 Since being diagnosed with idiopathic pulmonary fibrosis (IPF) in early 2016, I have tried hard not to be angry or ask the rhetorical "Why me?" questions. This isn't to say I haven't had moments of weakness when I am upset about being diagnosed with a life-threatening illness as a young adult. And it doesn't mean I haven't spent hours wondering if there was a reason I fell ill with a lung disease.
Like my doctors, I have yet to find a reason for or cause of my illness, and this angers me. I wish I could attribute the reason I got IPF to something. At least if I knew, I could spend time warning others where I went wrong in an effort to be proactive and encourage others to maintain proper lung health. This makes me angry: Why did this have to happen to me for seemingly no reason, when I was at the peak of my young adult life with everything falling into line?
In general, I am not an angry person and have tried to embrace the gifts that have come with living with a life-threatening illness. There are many, and perhaps highlighting them could be a future column idea. However, as of late, I find myself a little angrier than normal, and until this afternoon, I couldn't really understand why.
I spoke with a colleague about why I feel a little angrier lately, and she pointed out that my body hasn't exactly been cooperating in the last few weeks. I have had a few really tough weeks, and my body has been through a lot. Since I cannot be angry at anyone for my disease (because it is no one's fault), the only thing I can be angry about is how I am coping emotionally with all of this or how my body is faring. Right now, it is not coping well.
Do any of you have weeks that are tougher than others physically, as your body continuously encounters or causes issues? If so, you can likely empathize with how difficult that is. In the last few weeks, I've endured:
Specifically, I have trouble comprehending what people tell me or ask of me. In the last few weeks, it's felt like I've been constantly asking for clarity from others or that they repeat their requests. I don't mentally absorb words the first time I hear them. This has made work and personal interactions difficult, which is becoming increasingly frustrating.
A fall and subsequent back injury
The other evening, I chose to walk my dog around the street where I live because I was having a "good" day. I strapped my small oxygen tank over my shoulder, leashed up my dog, and started to walk her nearby at a pace I could tolerate.
I still am not sure how I fell, whether I lost my balance, over-compensated for something, became dizzy, or fainted, although I don't suspect it was the latter. All I remember is heading toward the pavement face-first. Thankfully, I didn't hit my chin, face, or head on the pavement. I broke my fall with my hands and one knee, scraping them pretty badly. I know the fall could have been much worse. Because I fell on the road and it was dark, a car could have hit me. I could have let my dog's leash go, or I could have hit my head.
I am thankful it was not worse. But the next day, it landed me in the emergency room for pain management due to a likely torn quadratus lumborum muscle in my back. I now have intense narcotics to add to the ever-growing list of medications I already am on. I was frustrated this happened — my body is what caused my fall.
Shingles
Within the last two weeks of writing this, I was diagnosed and treated for shingles. A compromised immune system and prolonged steroid use create an ideal environment for shingles to start. This has been painful, tiring, and upsetting to deal with since everyone is fearful that they can catch it. (The virus that causes it has a low chance of spreading, but shingles itself is not contagious.)
I am mad at my body for enduring and causing all of these things in the past few weeks. And I don't know what to do with that anger.
For other IPF sufferers out there, do you have any suggestions?
***
Note: Pulmonary Fibrosis News is strictly a news and information website about the disease. It does not provide medical advice, diagnosis, or treatment. This content is not intended to be a substitute for professional medical advice, diagnosis, or treatment. Always seek the advice of your physician or other qualified health provider with any questions you may have regarding a medical condition. Never disregard professional medical advice or delay in seeking it because of something you have read on this website. The opinions expressed in this column are not those of Pulmonary Fibrosis News or its parent company, BioNews Services, and are intended to spark discussion about issues pertaining to pulmonary fibrosis.