The Fears an IPF Patient Faces when Going on Vacation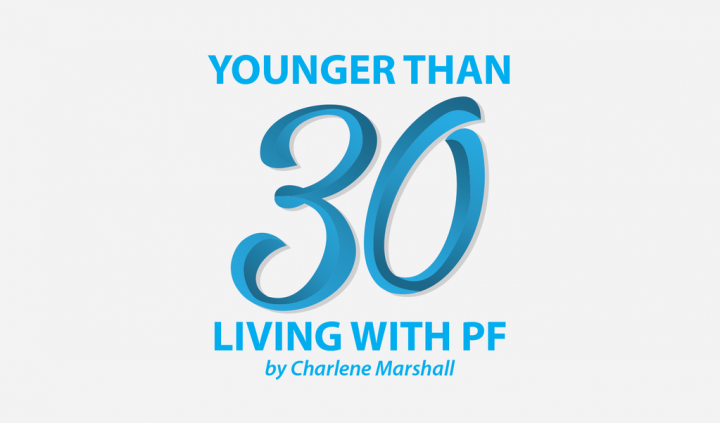 When most of us think about going on vacation, images of relaxation pop into our minds. The point of a vacation is to feel rejuvenated and to catch a break from our structured and routine-filled days of school, work, appointments, or errands.
Planning a vacation should be fun and filled with the excitement of a trip or even the anticipation of some unstructured, free time to catch up on unintentionally neglected things. However, planning a trip for patients with idiopathic pulmonary fibrosis (IPF) can be stressful. Patients must take many things into consideration before going on vacation, and sometimes these things can interfere with the excitement of an upcoming trip. Unfortunately, this is the case while I plan a cross-country weekend vacation to Vancouver.
While my excitement of visiting Canada's western coast certainly exceeds the worries, I still have several fears about flying with supplemental oxygen. I have flown several times since my IPF diagnosis in early 2016, both internationally and domestically. I visited Australia shortly after my diagnosis, New York City this past fall, and most recently, California for a conference. For these trips, I had to take supplemental oxygen with me, though it was only on the latter two flights that I needed to use it while airborne. Funnily enough, traveling with supplemental oxygen to international destinations has been easier than during domestic travel.
Aside from all the paperwork that must be completed for a patient with a chronic illness to fly, especially if bringing along supplemental oxygen, many other concerns come to mind. Some can be anticipated and planned for to reduce potential risks, but unforeseen situations could arise.
Following are some of the fears I have as my trip draws closer:
Running out of supplemental oxygen
Thankfully, for this upcoming trip, I can travel with my portable oxygen concentrator (POC) instead of cylinders. I've purchased enough extra batteries to last double the duration of the flight and have had my POC thoroughly inspected by my oxygen provider. I am also bringing a car charger for the POC batteries to ensure I always have access to my oxygen. The altitude in Vancouver is different, and so my lungs may react abnormally, especially since I plan to take a gondola up to the peaks of Whistler Blackcomb. I have a crippling fear that despite all my preparations, I could somehow run out of oxygen.
Persistent fatigue
Traveling sparks a lot of excitement, as there aren't many things I enjoy more than traveling to different parts of the world. Because of that adrenaline, I don't often experience fatigue while overseas or at a tourist destination. However, since I developed IPF, I've suffered from fatigue a lot more frequently, and I fear that once I return from Vancouver, I will crash physically, emotionally, and mentally. If returning home with a few days to rest, this would be fine. However, I plan to return to work the next day, likely with persistent fatigue that hinders my productivity.
Pain
IPF causes me to experience pain on a regular basis. This can include muscle, joint, and nerve pain among other things. Plane travel can bring pain and discomfort for anyone, but the tightness in the chest of an IPF patient can be excruciating when flying. I also plan to fill my schedule in Vancouver to optimize time there and see as much as I can. I fear that long days on my feet will cause extreme pain.
Germ exposure and illness
Infection risk is inevitable on an airplane! I will do my best to take precautions, such as wearing my Vogmask and washing my hands as frequently as possible. However, the risk of falling ill while traveling is never completely eliminated. I am hopeful that if I catch a virus while on this trip, it will not manifest into anything serious, especially while I am not surrounded by my regular medical teams.
IPF patients: Do you have any particular fears about traveling or flying while using supplemental oxygen?
***
Note: Pulmonary Fibrosis News is strictly a news and information website about the disease. It does not provide medical advice, diagnosis, or treatment. This content is not intended to be a substitute for professional medical advice, diagnosis, or treatment. Always seek the advice of your physician or other qualified health provider with any questions you may have regarding a medical condition. Never disregard professional medical advice or delay in seeking it because of something you have read on this website. The opinions expressed in this column are not those of Pulmonary Fibrosis News or its parent company, BioNews Services, and are intended to spark discussion about issues pertaining to pulmonary fibrosis.