Note of Thanks to My Readers, Who Give Me Strength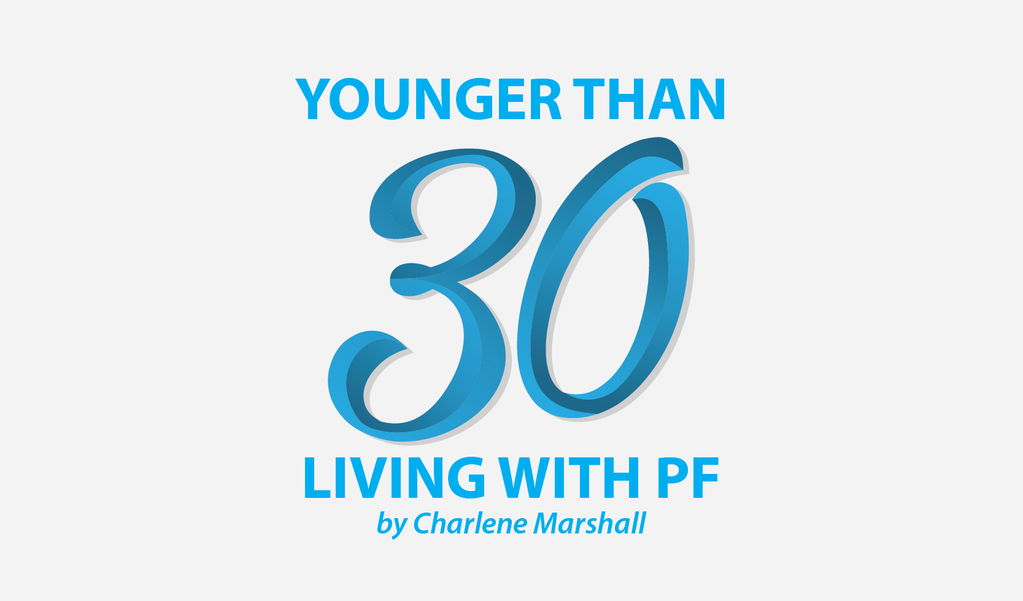 Have you ever been so grateful to be part of a community, either in person or online, while at the same time desperately wishing that community didn't have to exist?
That is the vortex I am stuck in regarding all of the readers who follow my columns through Pulmonary Fibrosis News. Every time I have an opportunity to publish a column on a topic that has touched or impacted me, I am reminded that it is a gift to be able to reach hundreds of other people via social media who are potentially experiencing the same thing.
When a topic I write about resonates with readers, usually they are quick to connect with me either through email directly or by commenting on the column, which then begins a reciprocal conversation aimed at helping one another. It is through this gesture that I have built an online community of support as I navigate my disease, for which I am very grateful. At the same time, I wish this community did not have to exist and that pulmonary fibrosis could be eradicated forever, dissolving the need for people to support one another through this devastating illness.
As I think back to how much I have gained from writing for Pulmonary Fibrosis News over the past year, I can't help but smile at the connections I have made. I wanted to write this column as a thank you to all of you. Note: I am not going anywhere. I will continue to write for PF News as long as I am privileged to do so. I am just feeling a little reflective today.
Here are some of the many ways you all have helped me:
Some of you reading my columns may know about my love for inspirational quotes. I write them down in a little book and I read them often, especially when I am having tough days. I also share them on my social media pages, and somehow, just when I need to be reminded to keep going on difficult days, they seem to appear. For those of you who have commented on my columns or emailed me quotes about tough times and the importance to keep pushing through, thank you.
For those who have connected with me directly by offering or suggesting topic ideas for my columns, I am very grateful. I remember when I first started writing for PF News; I thought I would never be able to come up with enough topic ideas to write weekly columns. Boy, was I ever wrong!
Topic ideas just come to me throughout the day, and I have a running list on my phone of different things I would like to write about. That said, some of my favorite columns have come from topic ideas that you have suggested. Typically, these are also the ones that resonate most with people, so thank you for weaving our online community even tighter through your topic suggestions.
Many readers often offer me medical advice or questions to ask my physicians and medical team. This is also very helpful because it comes from other patients living with IPF, and your perspective and experience with navigating this disease are so valued. I don't know anyone close to me, especially close to my age, living with IPF. Therefore, I often feel that I am on my own in making sure I know the right questions to ask my medical team. Often, followers of my column have been very thoughtful and respectful in suggesting different things for me to consider and to ask my medical team. Thank you for this gift of shared knowledge.
Probably the most valued contribution from readers of my column is your genuine and continued words of encouragement. As all of you know, this journey is a really hard one because, as I often say, when you can't breathe, literally nothing else matters. I try to describe my illness to others as something that impacts my entire life. It isn't like a broken leg for which you have to rest and it heals. Even if you rest, IPF and the difficulty to breathe do not subside. Your words of encouragement are so very much appreciated and, at times, are truly what I use to keep going throughout this journey.
It is my hope that I can be as encouraging to you as many of you have been to me. Please don't hesitate to reach out because, while we wish it didn't have to exist, we are all part of this community, and that is a gift within itself.
***
Note: Pulmonary Fibrosis News is strictly a news and information website about the disease. It does not provide medical advice, diagnosis, or treatment. This content is not intended to be a substitute for professional medical advice, diagnosis, or treatment. Always seek the advice of your physician or other qualified health provider with any questions you may have regarding a medical condition. Never disregard professional medical advice or delay in seeking it because of something you have read on this website. The opinions expressed in this column are not those of Pulmonary Fibrosis News or its parent company, BioNews Services, and are intended to spark discussion about issues pertaining to pulmonary fibrosis.