Letting Go of Guilt as a Patient with Pulmonary Fibrosis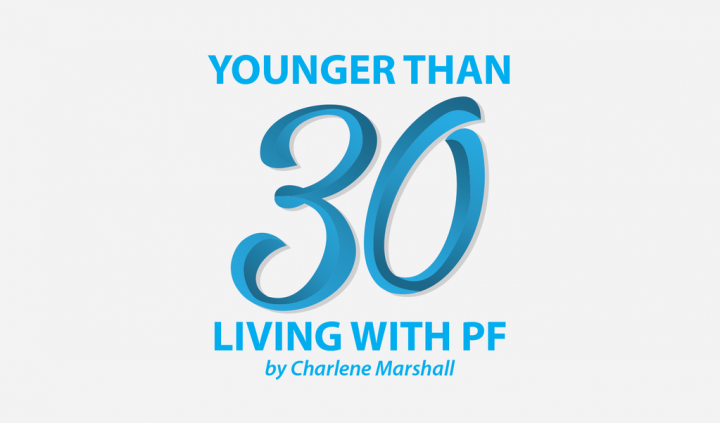 Any chronic illness diagnosis is scary and confusing. It is a time filled with an abundance of emotions that are difficult to navigate. Unfortunately, these emotions don't exist only for the first few months after a diagnosis, but rather they remain ever-present as a patient learns to live with their disease.
Since my own idiopathic pulmonary fibrosis (IPF) diagnosis in early 2016, I have experienced many emotions as I learn to accept my fate as a patient with a life-threatening lung disease. Sometimes these emotions are internal and no one really knows I am processing them. Other times, they are expressed as emotional outbursts, combative comments, or arguments that really are unnecessary. I only recently learned that anxiety can present itself as fear and anger instead of worry and overanalysis, which is how many people perceive what anxiety might look like in others.
One of the most difficult emotions I have had to navigate since my diagnosis is guilt. At times, guilt has completely consumed me, preventing me from enjoying all the good in my life, which still exists in abundance despite having a chronic illness.
Following are some of the reasons I feel guilty as a result of my IPF diagnosis, but believe me, there are many more:
I feel guilty for taking others' time. Sometimes I feel so unwell that I physically need help from others. Other times, I need emotional support when I am processing difficult news. This also consumes other people's time.
I feel guilty that I can't always reciprocate the help that I receive. Friendships ebb and flow naturally, and sometimes the scale is tipped a bit heavier for what I need compared with what I can give as a result of my illness.
I feel guilty for canceling plans at the last minute. My illness needs to take priority, and if I am feeling unwell, I need to cancel social plans.
I feel guilty that I can't always verbalize how I feel. As a result of this, sometimes I am a little more difficult to deal with than I'd like to be. For example, I can be overly emotional or sensitive.
I feel guilty that I require more accommodation and flexibility at work than my colleagues do. This is pretty self-explanatory, and I would do anything not to require these accommodations if it meant I was healthy.
These are just some of the most common reasons I have felt guilty since my IPF diagnosis, and I have been seeking methods for letting the guilt go.
As a result of a recent disagreement with a friend, and after spending a lot of time evaluating and reflecting on what was said, I have created an unexpected gift for myself. I have chosen to prioritize my own needs before the needs of others. I have been intentionally focused on not feeling guilty about this.
I used to verbalize this all the time and talk about how I wouldn't feel guilty for putting my health above everything else. But I can't say that before now I really practiced what I preached. If I said no to someone who needed something from me, I would feel guilty even though I promised myself I wouldn't. Actually, most of the time I wouldn't say no to others, and that has recently changed.
Now I am actively practicing not feeling guilty when I need or want to do something for myself, and I will say no to others. I also have spent some time compiling things that bring me joy that do not involve others, such as crafting, reading, and spending quiet time at home with my dog. I am focused on doing more of these things, and this has been incredibly liberating.
I feel more at peace with myself than I have in a long time, and it seems that if I don't rely on others or have expectations of them, I am in a better position not to be disappointed. This has been a steep learning curve, and unfortunately, it has been illuminated as a result of a disagreement with a friend. But I think this was timely, and I needed to learn this lesson now.
Do you experience guilt because of your IPF/PF? Why? How do you release that guilt? Continue this discussion in our PF forums.
***
Note: Pulmonary Fibrosis News is strictly a news and information website about the disease. It does not provide medical advice, diagnosis, or treatment. This content is not intended to be a substitute for professional medical advice, diagnosis, or treatment. Always seek the advice of your physician or other qualified health provider with any questions you may have regarding a medical condition. Never disregard professional medical advice or delay in seeking it because of something you have read on this website. The opinions expressed in this column are not those of Pulmonary Fibrosis News or its parent company, BioNews Services, and are intended to spark discussion about issues pertaining to pulmonary fibrosis.