A Week in the Life of an IPF Patient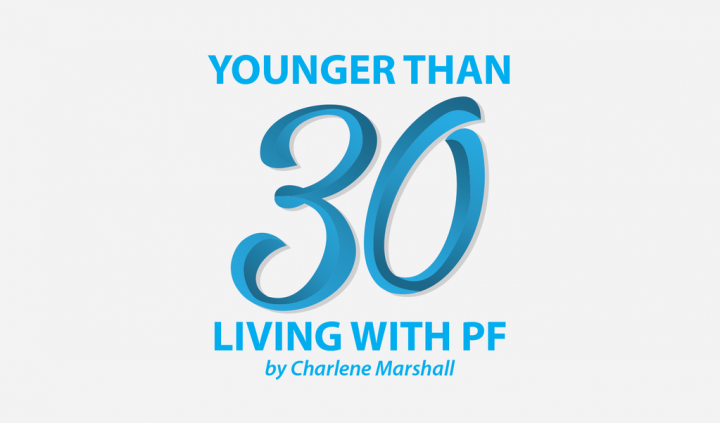 As someone living with idiopathic pulmonary fibrosis (IPF), I have enjoyed connecting with others on a similar illness trajectory as me, as well as those living with different kinds of illnesses, including different forms of pulmonary fibrosis. We all have things in common, as well as things we do differently. One commonality I have observed is that many of us are working from home as a result of our disease.
Sadly, a stigma still exists around invisible illnesses, and some people question why a patient might need to work at home. Worse, they might question whether or not an employee is even working while at home.
Recently, I spoke with a friend about working from home and how she feels guilty for needing to balance time at home versus time at the office. She spoke about how she fears her colleagues might question why she needs to work at home and how she feels this is what she needs to be successful in her job.
We talked about how helpful it is to be able to balance our workweek with time in the office and at home, and how flexibility is so important to us as patients.
As result of this conversation, I'm writing to raise awareness of what a week might look like for an IPF patient. Following is a recent week I had, to help others understand how many appointments patients can have, and why flexibility within our workweek is important.
Clinic follow-up: I regularly attend a clinic responsible for checking the function of my entire respiratory system. My care team runs bloodwork, chest X-rays, a six-minute-walk test, and pulmonary function tests. The day includes a discussion with a respirologist about how I am feeling. Clinic days are usually tiring for me and can last many hours. Clinical visits also include a lengthy drive into the city from where I live, often with excessive traffic, causing delays.
Additional bloodwork: When followed by several specialists, one doctor often requests different bloodwork than another. This means that I keep track of the requisitions, book my bloodwork in a lab, and take time out of my day to have blood drawn. While I understand the importance of this, it also takes time away from my workday since the lab hours are parallel to business hours. In the week I am outlining, I attended the clinic one day and followed up with additional bloodwork the very next afternoon.
Pulmonary rehabilitation: I participate in a pulmonary rehab program to help strengthen and maintain my current lung function. I do this at a specialty center, and their hours also mirror business hours. Thankfully, my rehab appointments aren't long, although they are tiring and still need to take place during the workday. 
Physical therapy: Unfortunately, I was in a car accident not long ago and have muscle and soft tissue damage to my legs, which are requiring physical and cold compression therapy on a regular basis. Thankfully, this is temporary, but it was another appointment I had to add to my schedule.
Specialist follow-up(s): As previously mentioned, I see multiple specialists who are following my condition and monitoring the progression of my disease. Since IPF can impact more than just a patient's lungs, it is not uncommon for other doctors to get involved in one's care. In this particular week, I had an appointment back in the same city as my clinic, so it included a long drive and more traffic delays. It also included a lengthy wait for this specialist, as she is incredibly thorough with all of her patients. This appointment took place at the end of a week that was already full.
Some IPF patients regularly have all of these appointments and need to navigate the workweek based on a similar schedule. Working from home and flexing our days enables us to attend these appointments and still maintain a career. This is why working from home can be so important to patients living with a life-threatening illness.
***
Note: Pulmonary Fibrosis News is strictly a news and information website about the disease. It does not provide medical advice, diagnosis, or treatment. This content is not intended to be a substitute for professional medical advice, diagnosis, or treatment. Always seek the advice of your physician or other qualified health provider with any questions you may have regarding a medical condition. Never disregard professional medical advice or delay in seeking it because of something you have read on this website. The opinions expressed in this column are not those of Pulmonary Fibrosis News or its parent company, BioNews Services, and are intended to spark discussion about issues pertaining to pulmonary fibrosis.