My Greatest Fears as a Pulmonary Fibrosis Patient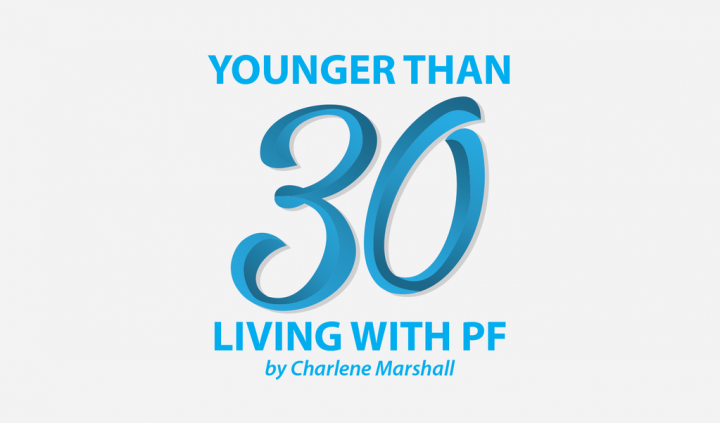 As a young person living with idiopathic pulmonary fibrosis (IPF), I am scared of many things. However, I don't get into the habit of voicing my fears of what this disease is ultimately going to cost me, but sometimes, I must talk about them. There is a lot of vulnerability in expressing fear in the face of an illness, but there is also a lot of strength, inspiration, and comfort that others can draw from that admission.
I have avoided talking about my fears around my family because I know they are already aware of the impact of this disease. When researching information about pulmonary fibrosis online, the words fatal, life-threatening, no cure, and poor prognosis are bolded on almost every webpage.
Despite the poor prognosis, patients have to learn to live with their illness the best they can, and make each day count for something good. However, that doesn't mean fear doesn't fill our minds from time to time. There is a lot to be scared about when living with life-threatening lung disease, and even though patients may not voice it often, it doesn't mean we're not scared.
I choose not to voice my fears because I don't want my family and friends to pick up on it. I want them to know that I can be strong in the face of this disease, but I am glad to have this platform to write about my fears.
As a young adult living with IPF, here are some of the things I'm most scared of:
My impending death: I know that IPF is going to end my life early. Even post-lung transplant, complications and infections can lead to premature death. Here's the thing: I'm really not afraid of dying. Everyone is going to die; it is part of the great circle of life. I am, however, scared of dying from this disease.
The impact on my family and friends: One of my favorite movies is "The Fault in Our Stars." It openly and honestly confronts the death of young adults due to a fatal illness. There is one part that particularly resonates with me; when the main character voices her fear about how her death is going to impact on her parents. She fears that they will feel "stuck" in the sadness of her death. I share this fear, and worry about how my death will impact on those around me.
The uncertainty of my future: Living with a chronic illness makes everything seem so uncertain. Do we plan a wedding? Start a family? Spend my "healthy" days traveling and seeing the world? These are all things that someone who is healthy doesn't have to question. The uncertainty can be really scary, especially when you don't know what each year will bring.
Getting sick and rapidly declining: In previous columns and on the Pulmonary Fibrosis News forums I've written about the crippling fear I have of getting sick. In May 2017, I fell ill with a virus and experienced an acute exacerbation, which caused a rapid decline in my lung function. I fear it could happen again. As a result, I do everything I can to avoid illness: regular hand hygiene, avoiding crowds, and staying away from others who are sick.
Leaving my dog behind: I can't elaborate on this too much without crying because this is one of my biggest fears. I don't want her to wonder where I've gone, or be sad that I've left her. My Golden Retriever is my world, and one of my greatest fears is her feeling that I abandoned her.
What are some of the things you are scared of as a result of living with IPF/PF? Sharing your fears can be scary, but it can also bring a lot of strength to others. Join this discussion in our PF forums.
***
Note: Pulmonary Fibrosis News is strictly a news and information website about the disease. It does not provide medical advice, diagnosis, or treatment. This content is not intended to be a substitute for professional medical advice, diagnosis, or treatment. Always seek the advice of your physician or other qualified health provider with any questions you may have regarding a medical condition. Never disregard professional medical advice or delay in seeking it because of something you have read on this website. The opinions expressed in this column are not those of Pulmonary Fibrosis News or its parent company, BioNews Services, and are intended to spark discussion about issues pertaining to pulmonary fibrosis.