The Importance of Person-first Language for Patients with Pulmonary Fibrosis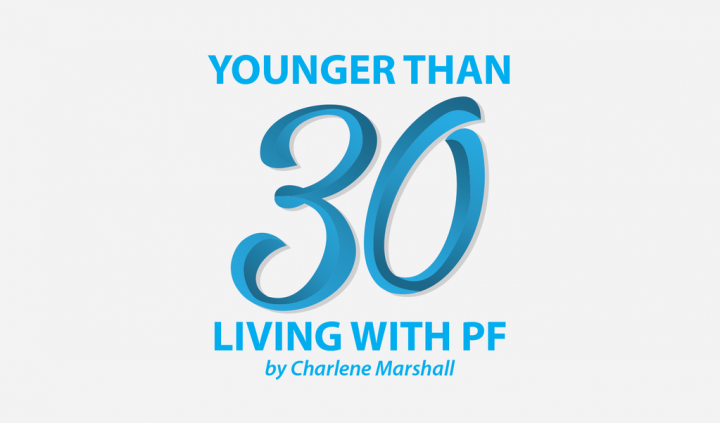 Person-first language is a concept that has been around for many years. However, the general population does not prioritize it in everyday language. I don't believe that people deliberately use disability- or disease-first language, such as "autistic child" or "PF patient." Rather, I believe person-first language is not regularly practiced simply because there is not sufficient awareness of its importance.
What is it that I mean by person-first language? Phrasings like "a person with PF" instead of "a PF patient." Person-first language is important as an inclusive and nonjudgmental way of speaking about someone. Person-first language also acknowledges that an individual's disability or disease is only a secondary identity. It often feels as though a person's disease is their primary identity, especially in the hospital setting where patients are often quantified or triaged by what is "wrong" with them. It can feel as though our disease takes the primary attention of medical staff.
Due to the volume of patients admitted to the hospital or seen in an emergency department, the medical professionals must focus on treating the disease, which puts it at the forefront of all conversations. While understandable, it is always appreciated when medical professionals also invest interest in patients as people. I like to be known as a young adult living with IPF versus a "PF patient." This allows me to feel as though my illness is just a part of me, not my entire identity. I also like the term "living with IPF," because that is what I am trying my best to do on a daily basis.
When a patient is diagnosed with a life-threatening illness, there is no guidebook on how to cope, especially with the social and emotional implications. The way people are referred to in any setting, whether it be medical or otherwise, can affect emotional coping. For example, following my IPF diagnosis in early 2016, it was hard for me to share the revelation with friends and family. The last thing I wanted was to be the only young adult in my social circle living with a chronic illness, especially one that usually affects the older population.
In the period immediately following a diagnosis of a life-threatening illness, a patient endures many tests, appointments, blood work, and scans. This is for the medical teams to establish a baseline of where disease progression is at and a point of reference as the disease progresses. This process caused me to question my identity and what my future would be like as a person living with IPF.
As I shared my diagnosis with friends and family, all conversations became about my disease and how I felt. Although unintentional, it felt as though all my other identities faded. My identities as a daughter, sister, aunt, friend, colleague, professional, and advocate suddenly felt secondary to my disease. What I was doing on a regular basis in those identities never seemed to trump questions about my disease. While this is no longer the case, as those around me now know more about IPF, it was emotional and hard to deal with at first.
As a result of having my disease talked about so much initially, even I sometimes labeled myself as the "PF patient" for a while. I am out of that mindset now and sometimes hearing that label causes me to have an emotional reaction. Due to this, I am much more aware of person-first language and intentional in my uses of it when writing or speaking to or about someone living with a disability or illness. This is because I do not know who has had an experience similar to mine.
As a person with IPF, do you feel similarly? After reading this column, I challenge you to try and change your language to be person-first and encourage others to do the same.
***
Note: Pulmonary Fibrosis News is strictly a news and information website about the disease. It does not provide medical advice, diagnosis, or treatment. This content is not intended to be a substitute for professional medical advice, diagnosis, or treatment. Always seek the advice of your physician or other qualified health provider with any questions you may have regarding a medical condition. Never disregard professional medical advice or delay in seeking it because of something you have read on this website. The opinions expressed in this column are not those of Pulmonary Fibrosis News or its parent company, BioNews Services, and are intended to spark discussion about issues pertaining to pulmonary fibrosis.