The Gift of Quiet Weekends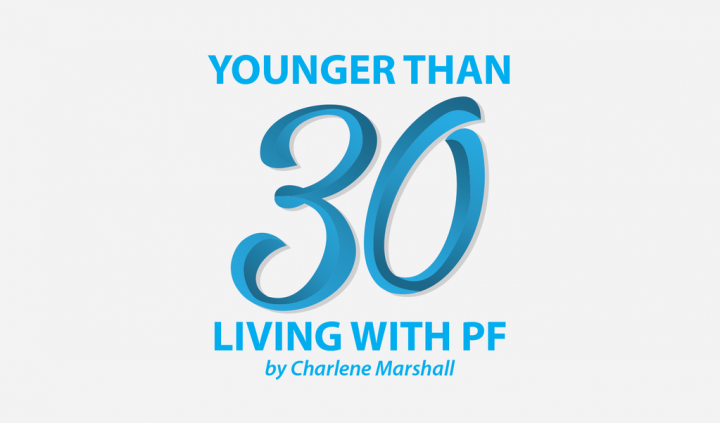 If you have read my previous columns, you are likely aware that my life before being diagnosed with idiopathic pulmonary fibrosis (IPF) was very different than it is now. This is something I often write about because I can't believe the dramatic transformation from who I was before my disease to who I am now. Other than having to give up many things that I loved, such as sports and running, all of the changes haven't been bad.
One of the major changes that I experienced was learning to be still more often and appreciate times of quiet. This is something I never did before my diagnosis, and I initially viewed this as a burden. I maintained the attitude that my diagnosis took physical activity away from me and forced me to "do nothing." In the early stages of my diagnosis, I always paid attention to how I was feeling during physical activities. I was scared that I suddenly would be left unable to breathe.
Instead, my decline was gradual in terms of stopping activities, and I slowly eliminated one thing at a time. First, I gave up my favorite sport. Then I scaled back running to a jog, and then a slow jog to a walk. I tried my best to push through to see if I could still manage to participate in sports, maybe a little less often and without pushing my limits. But the shortness of breath and the burning in my lungs quickly became too much for me to tolerate.
As a result, I stopped the physical activities I once loved; I was very bitter and angry with this. I felt cheated, especially as I watched all of my friends continue on with their lives, breathing well and being carefree. That bitterness stayed with me for a long time, until I decided I didn't want to live being angry anymore. After all, I didn't have anyone to be angry with since it was no one's fault that I fell ill with IPF. So, I felt like anger was wasted energy. And I learned energy was increasingly precious to savor.
After I decided not to hang onto anger (although I sometimes have my days), I tried my best to reframe my thoughts and to think about the positives in what I still could do. Never in my wildest dreams did I think that being forced to have quiet weekends at home would be rejuvenating for me. Sometimes I feel bad that I cancel plans with friends or opt not to make any on the weekends, because I have a wonderfully supportive group of friends who want to hang out. They want to spend time with me, and for that I am grateful. I am also grateful that they understand the importance of my wanting time alone, to be quiet, to rest, and to get things done around the house at a pace that is manageable for me.
I don't enjoy living in chaos or being rushed, because if I am having a tough day with my disease, being rushed is, unfortunately, not an option for me. In an effort to avoid this, I really enjoy quiet weekends at home, where I can do some meal-prepping, light housecleaning, and organization, catch up on non-work-related tasks like my columns and social clips, or just let my body rest by lying in bed or watching a television series.
When I think back to the emotional turmoil and anger when my disease started preventing me from living the busy life I knew and loved, I would never have imagined I could grow to love quiet weekends in the comfort of my own home. This means not having people around, even the friends and family that I love most. I just enjoy time in silence, value being able to move at my own pace, and bask in the appreciation of productivity and organization. I am thankful that the people who are closest to me acknowledge the importance of this and support me when I cancel or opt out of plans.
It is amazing the lessons that life chooses to teach us and when we learn them. Thinking back now to how quickly I was moving through life, and at the pace I was maintaining, I am sure I would have burned out within a few years. While I'm not yet comfortable enough to say that I am glad I was diagnosed with IPF (I don't know if I will ever get there), I am thankful for the lessons it has taught me, such as appreciating moments of stillness and quiet.
***
Note: Pulmonary Fibrosis News is strictly a news and information website about the disease. It does not provide medical advice, diagnosis, or treatment. This content is not intended to be a substitute for professional medical advice, diagnosis, or treatment. Always seek the advice of your physician or other qualified health provider with any questions you may have regarding a medical condition. Never disregard professional medical advice or delay in seeking it because of something you have read on this website. The opinions expressed in this column are not those of Pulmonary Fibrosis News or its parent company, BioNews Services, and are intended to spark discussion about issues pertaining to pulmonary fibrosis.