What I Need from Others as a Patient with Pulmonary Fibrosis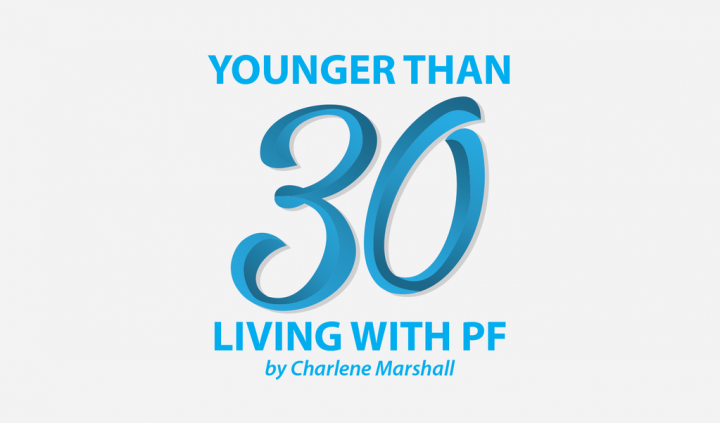 As news of a life-threatening illness diagnosis makes rounds in a community, it is common for people to ask the diagnosed patient, "What do you need?" This question can spark anxiety in patients, especially in the first few weeks following their diagnosis as they adjust to a new reality.
After my 2016 idiopathic pulmonary fibrosis (IPF) diagnosis, I didn't know how to respond to that question. In those first few weeks, I didn't know what I needed, aside from space to process life changes. Over the past two years, I've learned to live with my disease and I am coping much better than I thought possible. IPF has even created opportunities that I'd never otherwise have. I am grateful.
I am now aware of what helps me. Following are some of my needs:
An authentic interest in how I am doing: Please genuinely care when you ask how I am doing. Sometimes I feel as though people ask this by social habit rather than an actual interest in how I am coping. In October 2017, I wrote a column about how this question sometimes emotionally triggers me as I ponder its answer. Sometimes it is easier to fib my answer and say that I am doing well instead of actually disclosing how hard IPF life is. I feel as though "well" is what people want to hear anyway.
For people to frequently check in: Everyone is busy, but it is so nice to receive a sporadic text or phone call to check on how I am doing. Luckily, I haven't dealt with an anxiety disorder, but nervousness is creeping into my life more frequently. My anxiety tells me that the people I love and care most about might leave as I get sicker. When loved ones check in on me, that fear is temporarily alleviated.
Don't compare diseases: I know people want to relate to one another based on difficult experiences, and so people often compare illnesses to try and understand. Please don't do that. My lung disease is not the same as your fibromyalgia and vice versa. We can support one another while accepting that our diseases are entirely different.
Encouragement: Some days with IPF are really difficult, and so I am often emotional. Your verbal encouragement, distractions, or listening ear for my venting is extremely appreciated. Encouragement costs nothing, and it is something we can all do for one another.
Compassion and understanding: When I cancel social plans, which is really hard to do but necessary when my body and lungs don't cooperate, please be understanding. I just cannot do it all.
Think of ways to help me: Put yourself in my shoes and ask what you'd want from a friend or family member if you had a life-threatening illness. What would make your day a little easier? What might make you smile?
What are some of the things you need from others since being diagnosed with pulmonary fibrosis? Share your experience in our PF forums here!
***
Note: Pulmonary Fibrosis News is strictly a news and information website about the disease. It does not provide medical advice, diagnosis, or treatment. This content is not intended to be a substitute for professional medical advice, diagnosis, or treatment. Always seek the advice of your physician or other qualified health provider with any questions you may have regarding a medical condition. Never disregard professional medical advice or delay in seeking it because of something you have read on this website. The opinions expressed in this column are not those of Pulmonary Fibrosis News or its parent company, BioNews Services, and are intended to spark discussion about issues pertaining to pulmonary fibrosis.