Reflecting on My One Year Post-Diagnosis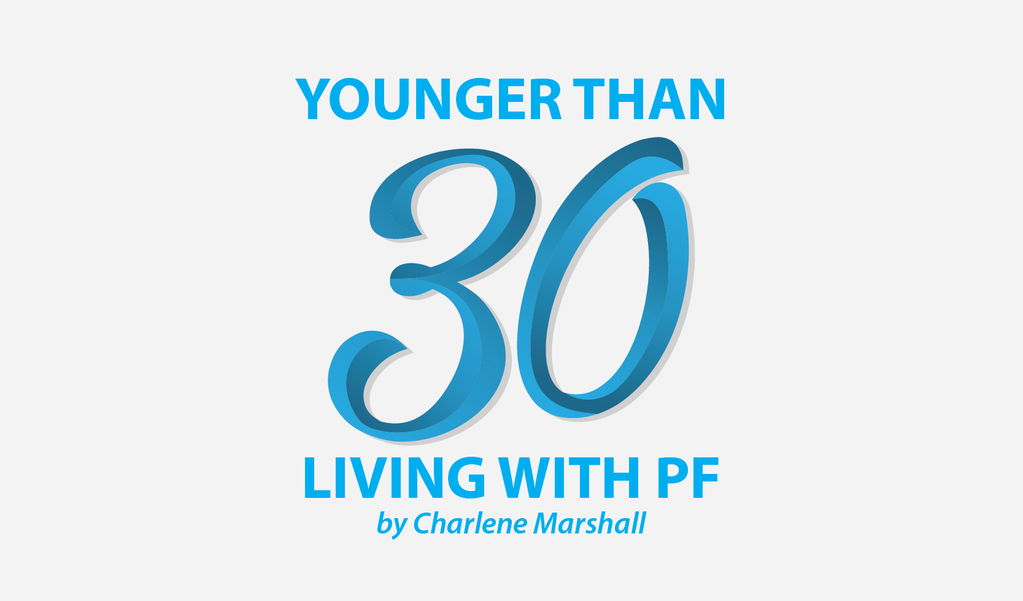 April 7 has arrived just like any other day (as I expected it would), but it holds so much more significance and meaning for me now. After 13 months of testing and various appointments, it was confirmed that I had idiopathic pulmonary fibrosis (IPF) on April 7, 2016, which is a date I'll never forget. Truthfully, I am not really sure how I am feeling now that my one-year post-IPF diagnosis date has arrived.
I'll never forget hearing my specialist tell me that due to my age and being otherwise healthy, he was not sure how this disease would manifest or progress. He told me that things may not change quickly for me, and that I may not experience physical symptoms of IPF for several years. He also told me that it might progress quickly — that it would be hard to predict. Time would determine how fast or slow IPF would invade my life. That invasion has been quick, and whether it had been fast or slow, I never would have guessed how much IPF could have impacted my life in one year.
Reflecting back on this past year, I think the three biggest things that have changed for me are my physical abilities, emotional responses, and my social relationships.
My physical abilities have been significantly impacted because IPF is a disease of the lungs, and the lungs are one of the most detrimental organs for survival. The two biggest physical changes for me have been my increased episodes of dyspnea and pain throughout my back and chest due to poor lung function. I have mentioned before that I loved to run, maybe not the physical act of it but certainly the "runner's high" after completing a run. I miss that, I miss strapping on my shoes and going out just as the sun is going down to reflect on the day through an outdoor run.
Now, I sometimes feel breathless climbing stairs, or walking on my treadmill in the basement. I also have to have my oxygen on more times than not when I am on the treadmill. I manage the shortness of breath episodes as best I can, as well as the pain throughout my shoulders, back and chest. This seems to be my new normal now, and I'll continue adjusting to it slowly but surely.
The emotional changes are harder to summarize. I would like to blame those changes on the steroids that I am taking, but I know part of my emotional swings come not only from medication. They also come from coping with the fact that IPF is a life-threatening disease. The idea that my life might be shortened leaves me feeling cheated, as though I have done something wrong. The knowledge that there are people who treat their bodies far worse than me through their own choices and don't have to face any health ailments is upsetting to me. I don't want anyone to face health challenges, but the fact that this has crept into my life for no known reason overwhelms me emotionally, and sometimes I don't channel those emotions well.
With any type of dark time in your life, especially one as serious as a life-threatening health event, you come to realize who your close friends are. My social relationships have changed significantly since my diagnosis. I don't mean that anyone has deliberately walked away from being my friend, but there have been people who don't know what to say or how to cope with it. And as a result, our relationships have changed. They've also changed because I don't have the energy that I used to. It has become harder to keep in regular contact with many of my friends through texting, calling or visiting.
My relationship with my family has changed a bit as well. In some ways I have grown closer to some family members, and in others I have drifted further apart. With two particular friends, my relationship has been strengthened beyond more than I could ever ask for, and for that I am grateful.
It's amazing, really, how much can change in 365 days. I may have been having symptoms of IPF for longer than a year (seeing as it took so long for me to get diagnosed), but living with a life-threatening illness really does change things for the better and for the worse. Today has certainly been a day of reflection.
***
Note: Pulmonary Fibrosis News is strictly a news and information website about the disease. It does not provide medical advice, diagnosis, or treatment. This content is not intended to be a substitute for professional medical advice, diagnosis, or treatment. Always seek the advice of your physician or other qualified health provider with any questions you may have regarding a medical condition. Never disregard professional medical advice or delay in seeking it because of something you have read on this website. The opinions expressed in this column are not those of Pulmonary Fibrosis News or its parent company, BioNews Services, and are intended to spark discussion about issues pertaining to pulmonary fibrosis.