The Breaking, Bonding, and Forming of My Social Support Team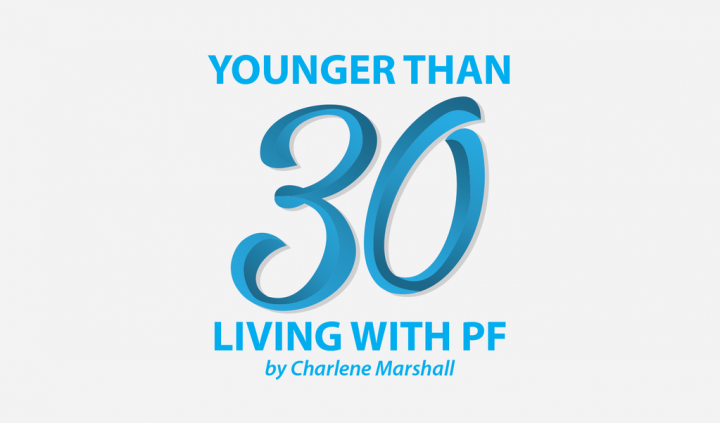 Upon being diagnosed with idiopathic pulmonary fibrosis (IPF) in 2016, I predicted that many of my relationships would change. What I didn't know, which might have been the scariest of all the "unknowns," was how those relationships would change.
I often wondered: Will my relationships with my parents get stronger? Will friendships fall apart because of what this illness will bring? It was difficult to cope with not knowing who would remain in my life and who might shy away after finding out about my fatal lung disease. Looking back, I wish I didn't invest so much emotional anguish into the unknown.
Relationships have certainly changed since my diagnosis, but most of them have actually changed for the better. I've been thinking a lot about this after spending more quality time with my parents than ever before. I was very independent after moving away from home for university without ever really looking back. As a result, my relationship with my parents (particularly with my mom) grew into more of a friendship. We became comfortable with this relationship, so when IPF thrust me into the position of needing her again, we both struggled. However, that has now changed due to my care strategy and having lived with this arrangement for three years now.
My mom and I now spend time together doing things that intentionally build memories. We recognize the importance of this since she is getting older and I am approaching my third year with a life-threatening condition. If you live in the world of IPF, you've likely read that the prognosis of this disease is three to five years. However, I intend to outlive that statistic and believe that it is likely an outdated prognosis. That said, I can't help but think about all the things I still want to do in my life, including the memories I want to make with my mom. Thankfully, we're well on the way to doing that.
I have opened her eyes to my love of traveling through a trip we made to New York City this past December. We also have been actively working on checking off items from my bucket list — we've attended concerts and talk shows that we both wanted to see. My relationship with my mom has certainly changed for the better since my IPF diagnosis, though I wasn't sure it would when I was first diagnosed. It has taken us both some time to get to this place of acceptance and memory-making.
Despite the relationship with my parents changing for the better, that hasn't been the case for all relationships in my life. Some friends have strayed from me since my diagnosis. I can only assume the news of my shortened lifespan was too difficult for them. I have also had friends jump intensely into the role of caregiver for me but then step back because they quickly became overwhelmed. Regardless, I appreciate their support and believe we fell into the roles we did (caregiver and cared-for) because we didn't know what else to do with the news of my IPF diagnosis.
No one was wrong in doing this, but it did, sadly, affect some friendships — many of which no longer exist. That's OK, though. I have no hurt feelings anymore and believe we just did the best we could with the news of my diagnosis.
It is inevitable that relationships will change following an IPF diagnosis. However, I never really considered the process that relationships go through after such difficult news. I think it is similar to Bruce Tuckman's team formation model, which details the stages a duo or team must go through before successfully working together. This has certainly been true of the many relationships I have with people since my diagnosis. According to the team formation model, it initially seemed as though we were "storming," and now I think I am "performing" with the relationships that have remained strong since my diagnosis.
How have your relationships changed since your diagnosis? Where is your caregiving group in the team formation model?
***
Note: Pulmonary Fibrosis News is strictly a news and information website about the disease. It does not provide medical advice, diagnosis, or treatment. This content is not intended to be a substitute for professional medical advice, diagnosis, or treatment. Always seek the advice of your physician or other qualified health provider with any questions you may have regarding a medical condition. Never disregard professional medical advice or delay in seeking it because of something you have read on this website. The opinions expressed in this column are not those of Pulmonary Fibrosis News or its parent company, BioNews Services, and are intended to spark discussion about issues pertaining to pulmonary fibrosis.