Pulmonary Fibrosis Is Like a Storm Cloud Over My Future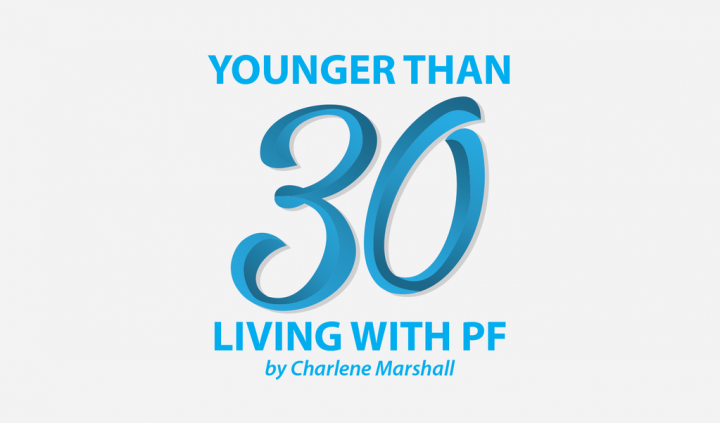 It's common for young adults in their early 30s to plan for their future. For some, this might include planning for a beautiful wedding or having a family. For others, it might mean traveling the world, buying a dream home, or landing the ideal job.
My ideal future would include each of these things, but thanks to idiopathic pulmonary fibrosis (IPF), my real future will be uncertain. This cruel, life-threatening lung disease makes planning for the future a daunting task.
Since my IPF diagnosis four years ago, I've spent a lot of time focused on having quality moments. This is still a work in progress, but I wish everyone would celebrate small moments with loved ones. No one is guaranteed a tomorrow.
While social distancing, I celebrated a retirement and a birthday last weekend with friends and family at our beach house. Later, while lying in bed and reflecting on my day, I realized that a milestone like retirement won't be something I likely will be able to celebrate. That thought led to many others about my future, and how mine will be different than those of my peers.
I've been invited to other milestone celebrations in the next several months, including baby showers and birthdays. I plan to attend if masks are used and social distancing is practiced. But I often feel uneasy after attending these types of events. IPF has made my future more uncertain than for most other young adults. IPF feels like a storm cloud hovering over my future, clouding the path of what I might have achieved.
Some friends have asked why I don't continue my life as if it were so-called normal, because no one knows what the future will hold. I agree to an extent, but I still think about how IPF has made accomplishing my goals more difficult, or how it will change the ideal future I had envisioned before I got sick.
With all of this in mind, the following are examples of how IPF has interfered with my dreams for the future.
Infertility
Many courageous colleagues at BioNews have written about this topic. While they have different conditions than I do, their grief from being unable to have children feels the same for me. I wasn't even sure I wanted children, but the idea of that option being taken from me due to IPF is disheartening.
As my colleague Brittany Foster shares at Pulmonary Hypertension News, it's hard not to feel angry, frustrated, and sad, not only with my body, but with the world in general. Although I hadn't made up my mind about children, I wonder why this option was taken away from me.
Added financial hardships
Two years ago, I wrote about the additional costs of home ownership as a patient with IPF. Most often, this is due to prolonged time away from a job, but it also can be caused by many other things.
I love where I live, but I worry that my home won't be as accessible as I need it to be as my disease progresses and my mobility decreases. It irritates me that my lung disease will have to be factored into the purchase of any future homes rather than me following my dreams as a young girl of having a a home in the country with a white picket fence, access to the ocean, and lots of land.
Traveling the world
I never wanted to choose between traveling and having a family of my own, so I thought I'd be spending my late teenage and early adult years traveling before I "settled down." I am 32, and while I'm grateful for still being able to travel, it is becoming harder due to IPF.
Currently, I can fly with my FAA-approved portable oxygen concentrator (POC), but as my oxygen needs increase and a POC is no longer sufficient, my traveling days will need to cease until after transplant.
Starting a family, buying a home in the countryside, and traveling the world are three dreams I had for my future before I got sick. It's hard not to feel like other aspects of my future will be clouded by this cruel lung disease as well.
***
Note: Pulmonary Fibrosis News is strictly a news and information website about the disease. It does not provide medical advice, diagnosis, or treatment. This content is not intended to be a substitute for professional medical advice, diagnosis, or treatment. Always seek the advice of your physician or other qualified health provider with any questions you may have regarding a medical condition. Never disregard professional medical advice or delay in seeking it because of something you have read on this website. The opinions expressed in this column are not those of Pulmonary Fibrosis News or its parent company, BioNews, and are intended to spark discussion about issues pertaining to pulmonary fibrosis.