Self-Care Tips to Help Me Cope When Others Go Through Tough Times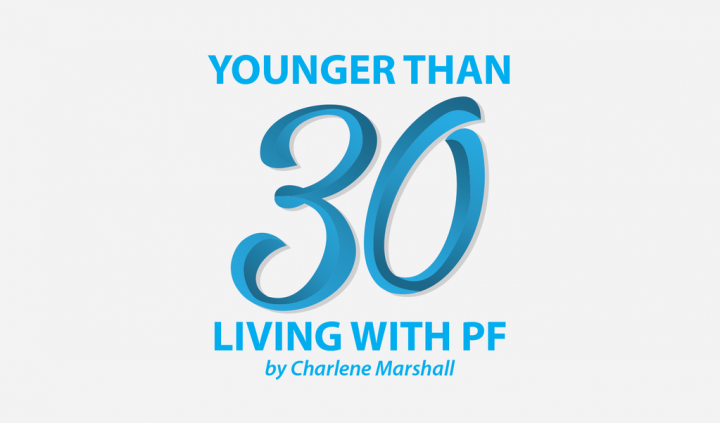 Any patient living with a chronic illness is familiar with the topic of self-care. It's something that many of our medical team members, especially the allied healthcare professionals, talk to us about. But practicing self-care is not always as easy as it sounds.
It has taken me nearly three years of living with idiopathic pulmonary fibrosis (IPF) to really understand the importance of self-care. It is an ongoing learning process for me, and I certainly haven't perfected it yet.
One of my New Year's resolutions has been to focus more on self-care. Generally speaking, I've been doing a lot of this since 2019 began. My intention falls apart, however, when I learn that others are going through tough times. I have an overwhelming desire to help and support them.
This always has been something I struggle with, as compassion is one of my greatest traits according to a recent personality dimensions test I took with my colleagues. My dominant color is blue, which encompasses compassion and empathy. For more on personality dimensions, click here.
While I find it difficult to watch anyone go through tough times, I find it particularly hard to cope when those I know and love experience difficulties related to our disease. It's even more difficult when they live far away and I can't do much to help.
Typically, if friends who live close by are having a tough time, I switch into problem-solving mode and focus on logistical details. What do they need? How can I help? Who is taking that "shift" to be with them? This is a lot more difficult when they aren't close.
During these times, I really need to focus on self-care and think about what I need, because feeling "lost" or being unable to do anything to help is hard.
Recently, the PF community lost a wonderful young adult who was a fierce warrior and strong advocate for all of us living with this life-threatening lung condition. She was doing so well but took a sudden turn for the worse in December. This is the cruel reality of PF: Things can change for us in an instant.
A wonderful online friend is dealing with what appears to be a rapid progression of her illness and is anxiously awaiting news of a lung transplant listing. Another is actively listed and waiting for lungs but struggling every moment to breathe, and we worry about her body maintaining such a fragile state.
These are tough experiences to share with friends, but they also are important to my ability to cope with my own illness. When things get tough, I focus on the following self-care coping tips to keep my head clear:
Problem-solving and focusing on logistics: If I can be present with my friends who are struggling, I tend to flip into problem-solving mode. When I can organize or support in a tangible way, I tend to cope a lot better.
Surrounding myself with things that bring me joy: Typically, this includes my creative hobbies or cooking and baking. Not only do these keep my mind and hands busy, but also I can focus on making something for struggling friends.
Feeling the emotions: Generally speaking, I let myself feel whatever emotions come to mind when dealing with tough times. This is something I practice when working with children and families, but sometimes I find it easier said than done. When someone I love is going through difficult times, I let myself feel the various emotions that they might feel, which is an important part of empathy. Whether it is sadness, anger, or fear, I try to let myself authentically feel these things for my friends and then work through them so that I don't linger in negativity too long.
Staying grounded: This is important for anyone living with a life-threatening illness. Things can always be better for us, but they can always be worse, too. This gives me some perspective and helps me stay grounded and focused on what I can do as a patient with IPF.
What are some ways that you practice self-care when times are difficult for you or the people you love?
***
Note: Pulmonary Fibrosis News is strictly a news and information website about the disease. It does not provide medical advice, diagnosis, or treatment. This content is not intended to be a substitute for professional medical advice, diagnosis, or treatment. Always seek the advice of your physician or other qualified health provider with any questions you may have regarding a medical condition. Never disregard professional medical advice or delay in seeking it because of something you have read on this website. The opinions expressed in this column are not those of Pulmonary Fibrosis News or its parent company, BioNews Services, and are intended to spark discussion about issues pertaining to pulmonary fibrosis.