A PF Patient's Experience: Setting Goals for Better Health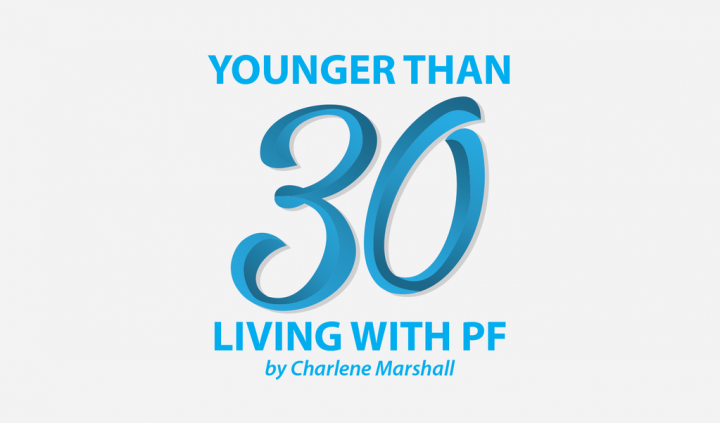 I thrive in an organized and structured environment. As a young adult, I guess I'm a creature of habit and predictability, but my parents say I've always been this way.
Last April, I wrote a column about the importance of routine and how the pandemic has disrupted our normal lives in many different ways. Some of us are approaching one year of working from home, and that has been an adjustment for me.
There is a plethora of literature on the mental health benefits of routine, organization, and predictability. Clutter and disarray can cause feelings of stress, fatigue, and depression. Having a routine can help combat these feelings, because it keeps our mind occupied and allows us to feel more in control. This is especially true if our regular routine includes being organized and prepared for the week.
I recently started a new job, which has been a welcome change after a prolonged period of time off. However, it's taken some adjustment to find a routine that is conducive to performing to the best of my abilities in this new position.
As a result of an extended time at home, hospitalizations, and the recent holiday season, I fell out of my routine. Once I started working, I knew I wanted to improve my sleep habits (including a bedtime and a morning routine), take my medications consistently, and eat better.
It's been almost a month since I began my efforts to establish a new routine and better habits, and I feel more organized and productive. I'd still like to improve in some areas, particularly my morning routine.
Eventually, I'd like to work toward getting up earlier and spending a few minutes on gentle stretching or pulmonary rehabilitation exercises. An earlier start would also allow me to sit down and enjoy a healthy breakfast and coffee before starting my day. I believe a morning routine that isn't rushed and feels enjoyable will pave the road for a day that's equally as enjoyable.
Despite wanting to do this, waking up earlier hasn't been easy because I struggle with fatigue due to my lung disease. Patients living with idiopathic pulmonary fibrosis (IPF) often struggle to achieve quality sleep, so I have to keep this in mind as I push myself into a more rigid routine. While I know it will ultimately help, the process of acclimating my body to waking up earlier is further complicated by having IPF.
It's also important to remember that new routines or habits aren't formed quickly. It can take anywhere from 18 days to more than 250 for a new behavior to become a habit, with most people averaging around 66 days. I am still at the beginning of this time frame, as it hasn't been three full weeks, so I need to remember that and give myself grace.
For those considering starting a new routine, or who are perhaps working toward better habits as part of a New Year's resolution, I wanted to share some of the strategies that are working for me. Feel free to adapt them as you see fit, or share other tips that work for you in the comments below.
Write down goals and check them off
Despite living in a world of digital technology, I still thoroughly enjoy a good paper planner and to-do list. I enjoy writing out a few goals each week and physically checking them off once they've been accomplished. I'm not sure why it's so enjoyable, but I'm much more likely to achieve my goals if I've written them down.
Reward yourself
Even if your goals are small, it takes work to accomplish them. If the tasks came naturally to you, you likely wouldn't identify them as goals to work toward. When you work hard and achieve those goals, reward yourself. This motivates me to work a little harder.
Set small goals
Small goals spaced out over a period of time are more attainable and more likely to be achieved. I'm setting my alarm 15 minutes earlier each week to change the time I wake up in the morning, and will eventually reach my desired goal. This allows my body to adjust slowly, and there's only a small change happening each week.
Share your goals with friends
This helps with accountability. It's nice to know that others are aware of your goals and can ask or check in on how they're going. When I'm accountable to other people, I'm more likely to work harder to achieve my goals.
***
Note: Pulmonary Fibrosis News is strictly a news and information website about the disease. It does not provide medical advice, diagnosis, or treatment. This content is not intended to be a substitute for professional medical advice, diagnosis, or treatment. Always seek the advice of your physician or other qualified health provider with any questions you may have regarding a medical condition. Never disregard professional medical advice or delay in seeking it because of something you have read on this website. The opinions expressed in this column are not those of Pulmonary Fibrosis News or its parent company, BioNews, and are intended to spark discussion about issues pertaining to pulmonary fibrosis.