Protecting Yourself from Secondhand Smoke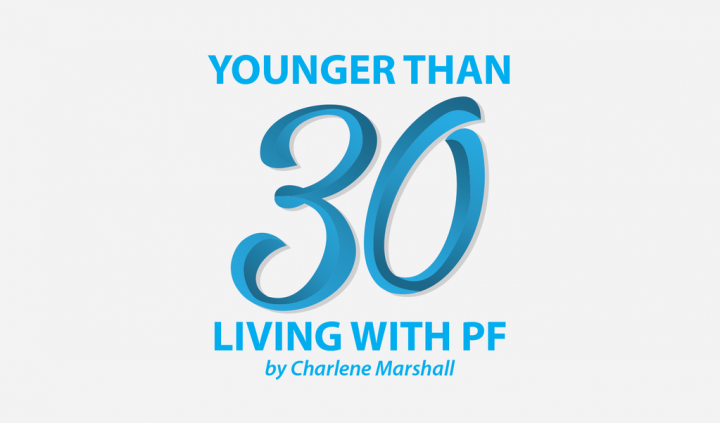 I want to increase awareness about the impact on those of us with lung disease when people smoke in public places.
Since being diagnosed with idiopathic pulmonary fibrosis (IPF), I've twice inhaled secondhand smoke at the entrance of a grocery store. One of those times, I was rushed to the hospital, coughing so hard that my lungs and thoracic muscles felt like they were on fire. It was a horrible experience, and one that I believe was preventable.
In Ontario, Canada, where I live, smoking is prohibited within 9 meters (about 30 feet) of an entrance to a public space such as a grocery store, mall, or movie theater. It is frustrating when people do not abide by this rule.
According to an Ontario health unit, tobacco smoke can be detected 30 feet away. How are those of us with chronic lung conditions supposed to avoid this?
The unfortunate reality is that we can't always avoid cigarette smoke. Tonight, I inhaled secondhand smoke while inside my car at a drive-through window. The cigarette smoke from the car behind me forced me to close my sunroof and my windows. It wasn't fair, but I had to protect my lungs.
The danger of inhaling secondhand smoke — and the need to proactively spot smokers — is an unfair aspect of living with IPF. This summer, it was risky to drive with my windows down because inevitably I'd be beside someone smoking at a stoplight.
I also had to decline a visit with a neighbor who wanted to introduce our dogs while I was out for a walk. I told her that I couldn't approach her while she was smoking because of my chronic lung condition. It felt like a missed opportunity.
Recently, I've had problems with colleagues who step outside to smoke during a meeting break and return with the scent on their hands or clothing. They are aware of my lung condition and try to avoid transferring the smoke into the meeting room, but it can't be avoided entirely. A trace of cigarette smoke is enough to throw me into a coughing fit where I risk oxygen desaturation.
There has been talk of banning smoking at my workplace, but employees are resistant. It is a difficult topic for human resources departments to address.
I try to respect other people's behavior, even if it is unhealthy. I want to be understanding, but I am tired of navigating situations where my health is at risk because of secondhand smoke.
How do you navigate this as a patient living with IPF/PF? Do you inform others of your lung condition, or proactively avoid areas you know permit smoking? I'd love to hear from you.
***
Note: Pulmonary Fibrosis News is strictly a news and information website about the disease. It does not provide medical advice, diagnosis, or treatment. This content is not intended to be a substitute for professional medical advice, diagnosis, or treatment. Always seek the advice of your physician or other qualified health provider with any questions you may have regarding a medical condition. Never disregard professional medical advice or delay in seeking it because of something you have read on this website. The opinions expressed in this column are not those of Pulmonary Fibrosis News or its parent company, BioNews Services, and are intended to spark discussion about issues pertaining to pulmonary fibrosis.