The Impact of Naivety for IPF Sufferers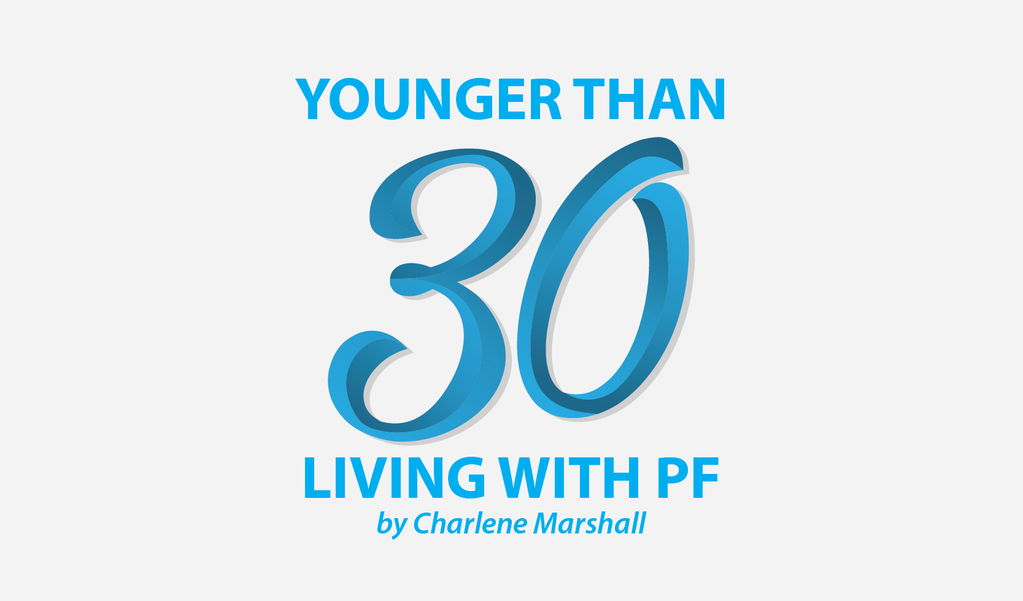 By definition, I always understood naivety to mean inexperience, lack of understanding or wisdom about  a particular topic. Such things could include naivety about the topic of a difficult discussion, or an unrealistic expectation of a timeline for something to happen.
In relation to illness, this definition fits perfectly into a discussion I had recently with my cousins. They were referencing their naivety toward my diagnosis of idiopathic pulmonary fibrosis (IPF) and their understanding of what I will need to go through. More specifically, they admitted they had a lack of understanding of what will need to take place in order  for me to live past the poor prognosis that most of us with this disease face.
It's pretty common knowledge that the only "cure" for IPF is a double lung transplant – and I use the term "cure" very loosely. Receiving an organ transplant is not a cure; it is essentially swapping one disease process for another. And, while lots of people have lived longer than the expected, the reality is that most patients undergoing this procedure will have shortened lives.
The challenge that I have experienced regarding naivety around my disease is that most people assume a transplant is a cure, and that receiving new lungs will magically make everything better – and sometimes it does. As a result of now being involved in my "lung community," I know a lot of patients whose lives have been transformed after their transplant.
On the other side of that, I also know a lot of people whose lives have been cut short following their double-lung transplant due to premature death from rejection, infection or secondary organ failure. That being said, unless you or your family member(s) are thrown into the transplant world, it is unlikely you are aware of all the risks that come with transplantation.
Naivety from others is very difficult to navigate when living with a life-threatening illness such as IPF. The most challenging thing that I have had to deal with is people being naïve about my disease, and the likelihood that my life will be cut short. Everyone wants to treat me the exact same as before my diagnosis, and in some respects, I am the same. But in other aspects I am an entirely different person.
Sometimes being naïve about how serious my disease is leads people to thinking that I don't need help with certain things, such as carrying bags or cleaning my house. People see that, for the most part, I still can function and live the life I want, including living on my own, caring for my dog and working full-time. As a result, some are unintentionally naïve to the fact that on the inside my lungs are slowly dying and fading away.
What others don't always see is my breathlessness, fatigue and struggle to complete such simple tasks as brushing my teeth or preparing a meal. Sometimes this naivety from others' and the assumption that I can do things independently leads to frustration on my end and strained relationships. This happens when I assume others know just how hard it is to try to breathe with IPF, when naturally, of course, they wouldn't know my internal struggles.
Being naïve about an illness, especially one that is primarily invisible (with the exception of supplemental oxygen) is not usually intentional, but it certainly can strain relationships. This is particularly true when others are not able to understand or see the struggles of someone with a life-threatening illness due to their naivety around the disease.
For my friends and family, I am glad you can be naïve about IPF and that you truly cannot understand what it is like to struggle to breathe. This means that you have healthy lungs, and I hope that always will be the case. That said, if you have some spare time, please learn about the seriousness of my disease, and identify what might be most helpful to me as my disease worsens. I would be eternally grateful. I think these are two huge steps that others' can do to eliminate the naivety about IPF.
I do not want to scare, upset or bore you with details of my disease, but I truly think the more educated and honest we are with each another, even amidst the scary stuff, the stronger our relationships can be.
***
Note: Pulmonary Fibrosis News is strictly a news and information website about the disease. It does not provide medical advice, diagnosis, or treatment. This content is not intended to be a substitute for professional medical advice, diagnosis, or treatment. Always seek the advice of your physician or other qualified health provider with any questions you may have regarding a medical condition. Never disregard professional medical advice or delay in seeking it because of something you have read on this website. The opinions expressed in this column are not those of Pulmonary Fibrosis News, or its parent company, BioNews Services, and are intended to spark discussion about issues pertaining to pulmonary fibrosis.