Never Underestimate the Power of a Smile: a Thank You to a Nurse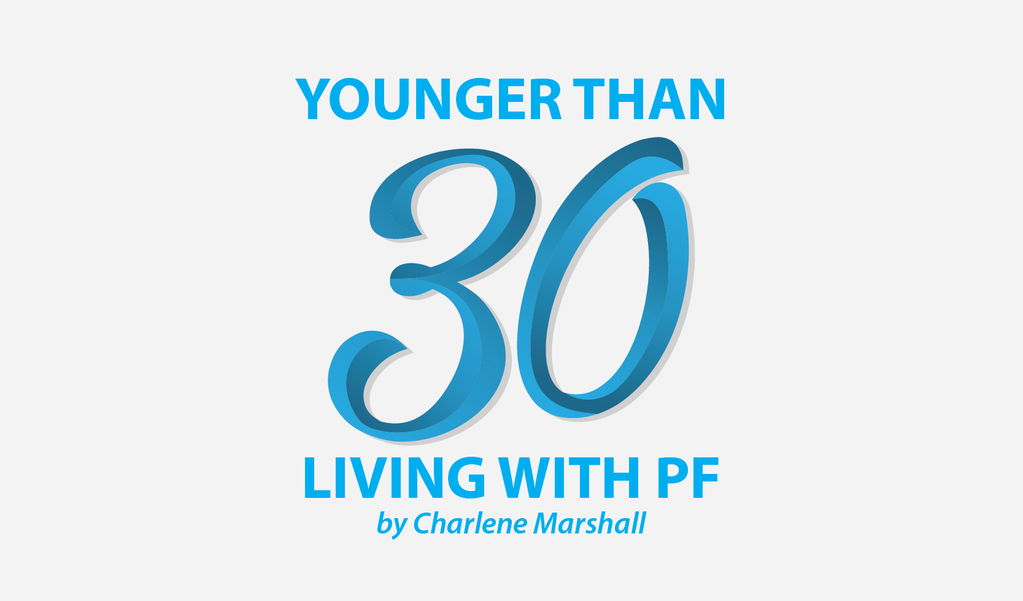 None of us enjoy being in the hospital. However, for a patient with pulmonary fibrosis, it is inevitable that you will have to spend time admitted to the hospital. I find hospital stays very overwhelming. I often feel overly emotional, but do not understand why I shed so many tears over everything. I am so grateful for the nurses who have to deal with my tears and questions. Most of the time they do this with kindness, understanding and compassion. It is the action of one nurse yesterday afternoon that I've decided will be the subject of this column.
I recently had a fairly major setback, and was thrown into various tests and procedures at our large lung transplant center due to respiratory complications and high pulmonary pressures. As a result of being in a hospital bed and immobilized, combined with medications and general muscle weakness, I initially had trouble getting up and walking without pain. I also felt rather unsteady on my feet.
This sent me for such a loop emotionally, a million practical questions ran through my mind:
If I am this weak, how will I manage my two-story home?
How will I prepare meals?
How will I drive?
When will I be able to work again?
Who will care for my dog?
Feeling the physical effects of this setback also led me to start thinking about the bigger questions again:
Why did this have to happen?
Why me?
Did I cause this to my lungs from some unknown exposure to toxic substances?
Will I ever get better?
In those moments of pain, unsteadiness, and general muscle weakness, it did not feel as though anything could lift my spirits. That is, until the actions of one nurse who walked past me as I was leaving the hospital.
This same individual had been the night nurse to the patient across from me the evening before. I knew I recognized her, and I knew she recognized me. Often when nurses are covering for someone on a break during the night, they will either have a two-to-one patient to nurse ratio because they assume we will be sleeping. Or the charge or covering nurse will join the room to replace the nurse for the time he or she has a well-deserved break. When the latter happens, the covering nurse cares for the more critical patient. So this other nurse first cared for the patient across from my bed spot before caring for me, seeing as I was more stable than my roommate.
It was during the time this nurse was with me that my emotions decided to respond to everything going on in those few days. I was slammed with tears and feeling overwhelmed in the middle of the night. This nurse asked if I had pain and I shook my head, not wanting to reveal that I really had no idea why I was crying. She gently took my hand and just sat with me for a moment, recognizing that I was tired and on the verge of falling back to sleep. No words were spoken, but I was comforted more in that moment than I think I had ever been in the hospital environment.
Upon discharge, when a dear friend and colleague picked me up from the transplant center and I was again struggling with muscle weakness and feeling unsteady, I saw this same nurse, probably returning for another overnight shift. I locked eyes with her, only a few steps away from the car. However, those few steps felt like they would break me, as I had already walked from the lobby out to where the car was parked.
I felt like crying as I gripped the back of the wheelchair handles to maintain my balance and strength, with a special mask on and my oxygen tubing hanging out from beneath my bright pink sweater. As I put my head up, I caught her eye and recognized her right away. She looked at me with the most empathetic eyes, a brief nod (only enough for me to notice) and a smile that I knew said, "You can do this."
To everyone else this moment would have been insignificant, but for me it gave me what I needed to push through those last few steps. That small gesture of a smile, even though it did not accompany any words, gave me so much strength in that moment. I was reminded that we should never underestimate the power of a kind smile.
***
Note: Pulmonary Fibrosis News is strictly a news and information website about the disease. It does not provide medical advice, diagnosis, or treatment. This content is not intended to be a substitute for professional medical advice, diagnosis, or treatment. Always seek the advice of your physician or other qualified health provider with any questions you may have regarding a medical condition. Never disregard professional medical advice or delay in seeking it because of something you have read on this website. The opinions expressed in this column are not those of Pulmonary Fibrosis News or its parent company, BioNews Services, and are intended to spark discussion about issues pertaining to pulmonary fibrosis.