Travel Is Still Possible Despite PF-related Obstacles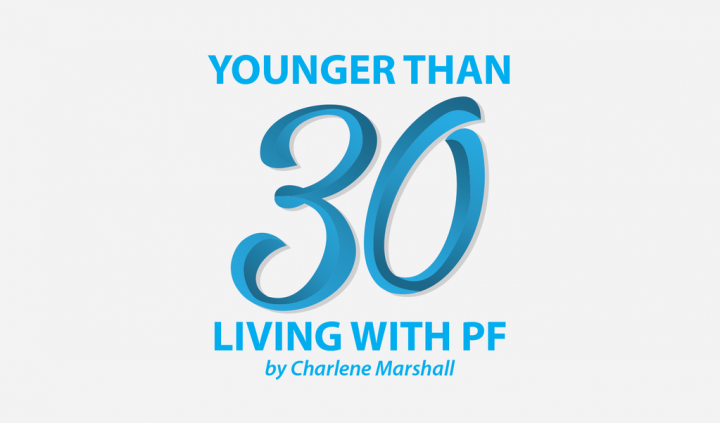 I am writing this from seat 17A on a flight home from California. I see nothing but fluffy white clouds and sunshine from up here, and I can't help but wipe a tear from my eye. I have completed another incredible trip despite living with idiopathic pulmonary fibrosis (IPF).
When I was diagnosed with IPF nearly four years ago, I feared that my passion for travel and adventure would be squashed. I never want to lose my independence or my ability to add quality moments to my life — there's no guarantee of tomorrow. A California vacation without significant medical intervention feels as if I've won another match against my lung disease.
Many patients living with IPF experience fear and anxiety daily. Worrying about how this disease will affect our lives is always on our minds. How long will my next hospitalization be? What could trigger an exacerbation? When will my breathing worsen? My worries about breathing can be crippling. Being unable to breathe is one of the most anxiety-inducing experiences I've endured. Imagine that happening while navigating air travel or on an overseas vacation.
The thought of a medical crisis while away from my family and medical team is terrifying. However, I won't let that stop me from traveling.
My recent health setback made preparing for this vacation more involved than in the past. However, with the help of my medical team and two dedicated friends who aren't afraid of IPF, I was able to travel.
Following are some of the obstacles I faced while preparing for California, and how I addressed them ahead of my trip:
The mental
I frequently talk about my dedication to travel despite IPF, but don't let that confidence fool you. I can't escape the mental anguish that comes with traveling. Preparing for a trip is tiring, even for those who aren't living with IPF and tethered to oxygen. Add worries about insurance coverage, medications, oxygen equipment, and emergency medical care at the destination and it is mentally exhausting.
However, you don't need to do this alone. An honest conversation with your medical team and realistic expectations are key. I traveled to California, but I made sure to fit in time to rest each day.
The physical
My body has been through hell the past four months, so working hard at pulmonary rehabilitation was required before I could travel. I had to prove my walking strength through various tests, and my lungs had to tolerate reduced oxygen levels while on an aircraft. A high-altitude simulation test showed I would require more oxygen on board the airplane than my portable oxygen concentrator (POC) could provide. My medical team helped arrange the use of the airline's medical oxygen, ensuring my physical stamina to navigate two flights and three airports.
Because I now require oxygen 24/7, I had to ensure my POC would be charged and in working order at all times. This meant packing a portable charger and a car charger. I also was instructed to drink as much water as possible to avoid dehydration and leg cramps. Though challenging, it wasn't impossible to work around these physical obstacles during my trip.
The emotional
I have always become easily attached to others. I knew it would be hard to spend time with friends and then leave, especially with the uncertainty that accompanies IPF. I also knew that with my immune-compromised system there was a risk of catching something and being hospitalized far from home. It helped to have friends who I knew wouldn't hesitate to get emergency help if I needed it. (And they didn't — EMS had to be called while I was in California.)
I fully trusted that if something happened, everyone would do their best to care for me. That is all we can do even in the most ideal situations. My passion for travel and my desire to see friends far exceeded my worries, but the emotional turmoil of worrying about what could happen on a trip is tough.
The hard truth is that travel is more difficult with PF-related obstacles. But it is possible if you are equipped to combat those obstacles.
***
Note: Pulmonary Fibrosis News is strictly a news and information website about the disease. It does not provide medical advice, diagnosis, or treatment. This content is not intended to be a substitute for professional medical advice, diagnosis, or treatment. Always seek the advice of your physician or other qualified health provider with any questions you may have regarding a medical condition. Never disregard professional medical advice or delay in seeking it because of something you have read on this website. The opinions expressed in this column are not those of Pulmonary Fibrosis News or its parent company, BioNews Services, and are intended to spark discussion about issues pertaining to pulmonary fibrosis.