Dealing with Abnormal Symptoms is Exhausting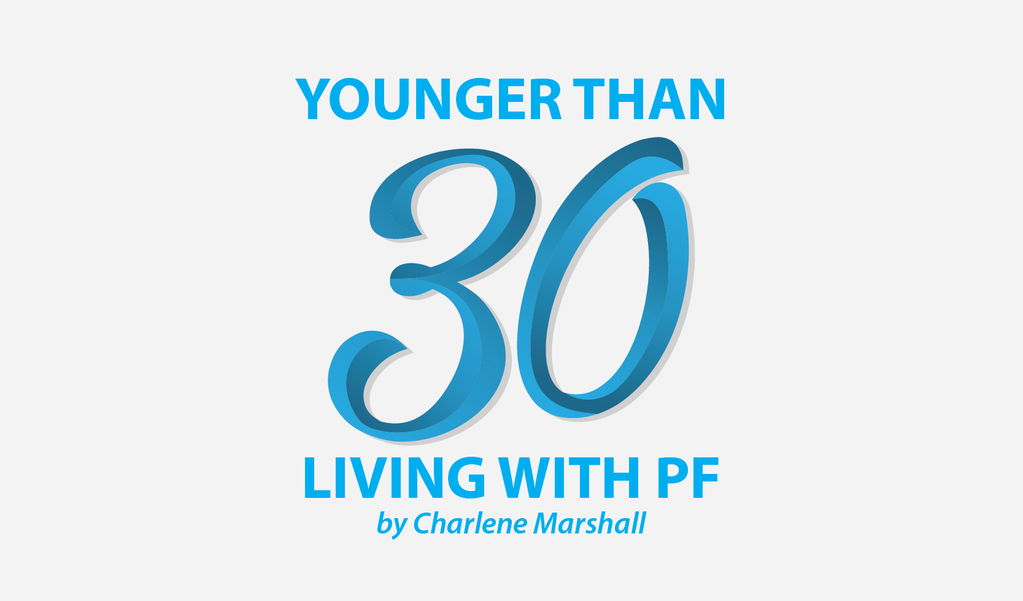 When you're living with a life-threatening illness such as idiopathic pulmonary fibrosis (IPF), it often feels like everything is on overdrive. What I mean is that I often feel oversensitive to the comments people make, or how they might react to seeing me on oxygen, and this likely is due to the effects of the steroids I am on.
Another thing that often feels on overdrive for me is how in-tune I am with various symptoms. Every ache, pain, discomfort or abnormal feeling in my body is truly exhausting. Since being diagnosed with IPF almost one year ago, and having the disease progress relatively rapidly compared to others, I find that I am acutely aware of how my body feels now. I find myself anticipating what it could be — if that feeling is new or different than what I've felt previously.
To give a specific example, I felt pain a couple of weeks ago in my mid-to-lower back, and it was radiating around to the front. While it felt like just a pulled muscle, how could I be sure that was all it was? I left it for a couple of days, convincing myself that it was nothing significant, especially because I wasn't doing any strenuous exercise to cause a pulled muscle in my back. The pain and discomfort did not subside and after a few days my chest began to feel heavy, which of course warranted a trip to the emergency room.
After various tests, including a chest X-ray, it was determined that I had developed a bacterial infection in my lungs, which can be very serious for an IPF patient. If you are looking at the silver lining here, I guess it could be that I did not have pneumonia. However, why couldn't it be just a pulled muscle? As I started a new course of antibiotics to address the bacterial infection, I also got to deal with the side effects that come with it. Then I got to thinking: Should I have been more aware that this pain or discomfort, or any other symptoms, could have been more than a pulled muscle, especially because I didn't do anything to cause it? On a larger scale, should I always assume that an ailment or something feeling abnormal is not likely to be something minuscule, as it might be with someone who doesn't have a life-threatening illness?
Since I have begun to recover a little from the bacterial infection, and feel a bit more back on my feet, I have found that the past few days I am so much more aware of how everything in my body feels. If my foot is sore, I wonder what that could mean. Could a sore ear be the result of the bacterial infection spreading? It likely doesn't work this way, but I am scared that when something feels abnormal (even if it's small) it could mean that something larger is wrong. Let me explain that fear a bit, because I think for someone who isn't living with a lung disease, it would be hard to understand.
When you suddenly can't breathe, and feel as if nothing is alleviating the struggle of feeling short of breath, it is very scary. It isn't like a sore leg or a headache, where you can lay down and get some relief from the discomfort. When you can't breathe, it doesn't matter what you do to try to get relief, sometimes it just doesn't work. I have had this happen to me and it is very scary, not only for me but for those around me.
Perhaps being so acutely aware of every symptom, or anything that feels abnormal or uncomfortable within my body, is a result of the fear of this happening again? I'm not sure. The only thing I am sure about is how exhausting it is to be so tuned into your body that you are aware of every little thing that feels even the slightest bit abnormal.
It feels as if it is just one more thing IPF patients (and their friends/family) have to live with daily. Can any of you relate?
Note: Pulmonary Fibrosis News is strictly a news and information website about the disease. It does not provide medical advice, diagnosis, or treatment. This content is not intended to be a substitute for professional medical advice, diagnosis, or treatment. Always seek the advice of your physician or other qualified health provider with any questions you may have regarding a medical condition. Never disregard professional medical advice or delay in seeking it because of something you have read on this website. The opinions expressed in this column are not those of Pulmonary Fibrosis News, or its parent company, BioNews Services, and are intended to spark discussion about issues pertaining to pulmonary fibrosis.