Trying to Survive as a Young Adult with IPF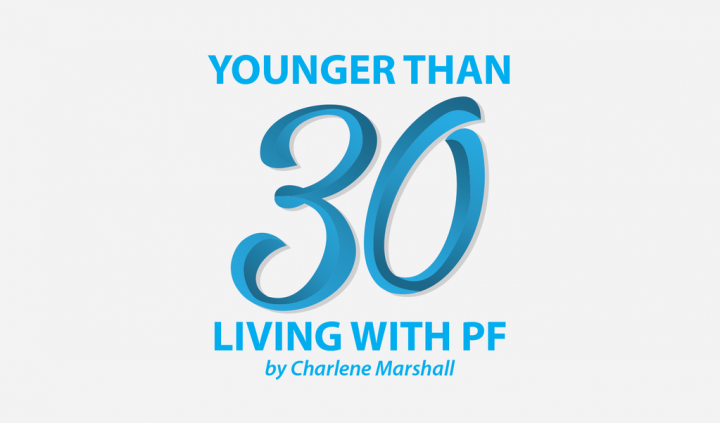 Young adulthood is a life stage typically filled with new experiences, joy, and social celebrations with friends and loved ones. My closest friends and I fall into this category, which encompasses those ranging in age from their late teens through their 20s and early 30s.
While young adulthood can be a stressful time, it's also an exciting life stage. Many young adults are starting their careers and entering the workforce for the first time, graduating from college, buying a house, getting married, or having children. As a patient living with idiopathic pulmonary fibrosis (IPF), I am feeling a little lost at this stage of my life.
IPF is a life-threatening lung condition, for which there is no cure. Lung transplantation is the only way to rid our bodies of this disease, but that comes with many risks and considerations. Facing a double lung transplant is not a "normal" experience of young adulthood — but sadly, this is my reality.
I wonder if, given the complexities of post-transplant life, the exciting events of typical young adulthood will be attainable for me. I ask myself if I will ever be able to have kids. And if I can, would I want to bring children into the world considering that my lifespan is threatened from IPF or post-transplant complications? When or how do I introduce IPF into a new relationship? How long can I continue working in my chosen career field?
I am often told that my independence and sense of adventure set me apart from my peers. I am content being alone and have a strong desire to travel the world. I would pick travel over investing money into buying a house — a choice which may be viewed as abnormal. I am OK with straying from the typical path taken by other young adults. What I didn't choose was IPF, and how much my life with this disease differs from the ordinary lives of other young adults.
In the last few years, I've been privileged to stand beside many of my friends as they married their life partners. I have thought that I'd like to have this experience someday too, but then the reality of my IPF prognosis jumps in. I fear that I wouldn't be able to put the burden of this disease onto someone else. Perhaps if the right "someone" comes along, or the opportunity arises then I'll think differently. But right now, I am prioritizing survival. As I struggle to find a balance in my life, I don't know how I could manage all of my requirements, including appointments and medication management, with the needs of a partner.
I am lucky to have a good career, one that I am happy with and which meets my desire to make a difference in the lives of children and families. While I continue to work, I'm finding it more difficult. I've shared my struggles in the workplace in previous columns. While my passion for my career is something I share with many other young adults, the difference, however, is in the length of time I will be able to work.
Many of my friends are looking at the long-term benefits of a lifelong career: job security, a pension package, and seniority. I'm unsure if these things will be attainable for me because eventually, IPF will take away my ability to work. I may need time off to address lung transplantation or become too fatigued and weak to continue. I don't know when this will happen, but that day is getting closer. That's another abnormal reality I face as a young adult: being on disability at the age of 31.
The differences between my life and those of my fellow young adults are numerous. I've shared a few examples, but the disparities are endless. While many of my friends and colleagues are striving to secure a career, buy a house, or get married, my life consists of trying to defy the short prognosis that I have with this life-threatening lung disease. I am also left pondering the complexities of post-transplant life and how that process will set me even further apart from most other young adults. I long for normalcy as I learn to live with IPF.
How does your lung disease set you apart from others who are at your current life stage? How do you cope with this?
***
Note: Pulmonary Fibrosis News is strictly a news and information website about the disease. It does not provide medical advice, diagnosis, or treatment. This content is not intended to be a substitute for professional medical advice, diagnosis, or treatment. Always seek the advice of your physician or other qualified health provider with any questions you may have regarding a medical condition. Never disregard professional medical advice or delay in seeking it because of something you have read on this website. The opinions expressed in this column are not those of Pulmonary Fibrosis News or its parent company, BioNews Services, and are intended to spark discussion about issues pertaining to pulmonary fibrosis.