12 Facts About Pulmonary Fibrosis Prognosis and Life Expectancy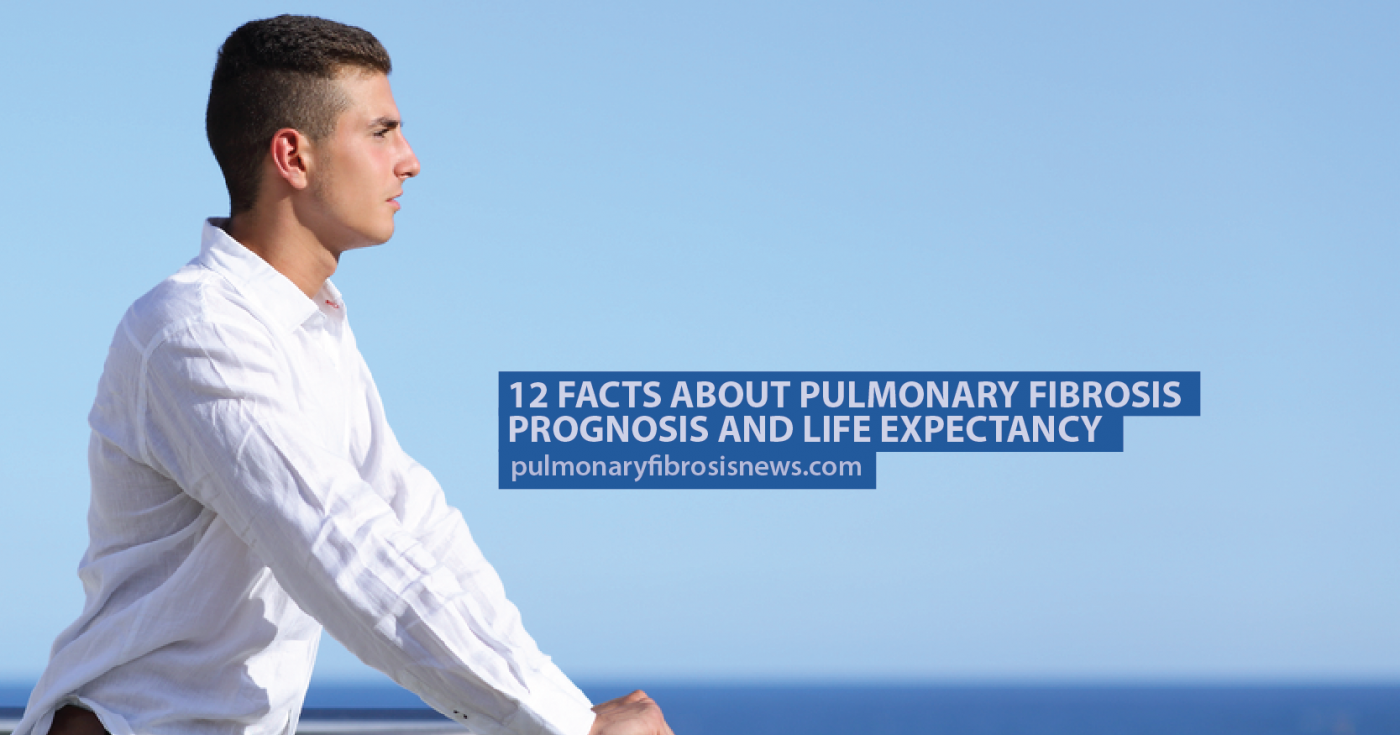 Pulmonary fibrosis is a chronic and progressive lung disease in which the air sacs in the lungs, called the alveoli, become scarred and stiff, making it difficult to breathe and get enough oxygen into the bloodstream.
To address some misconceptions about the prognosis of pulmonary fibrosis and life expectancy of patients, we've put together some frequently asked questions (and answers) to help:<
What causes pulmonary fibrosis?
Some cases of pulmonary fibrosis occur without known cause (this is called idiopathic pulmonary fibrosis). Other cases are caused by exposure to environmental hazards (such as asbestos) and autoimmune diseases (such as rheumatoid arthritis). Some patients' pulmonary fibrosis may result from lung damage caused by medications (such as chemotherapy). In other rare cases, genetics may predispose some patients to develop the disorder.
Can pulmonary fibrosis be inherited?
Many physicians believe that genetics may play a role in the development of pulmonary fibrosis. An inherited type of pulmonary fibrosis is called familial pulmonary fibrosis.
Can pulmonary fibrosis be prevented?
Risk factors for pulmonary fibrosis can be avoided, such as smoking, which may help reduce the risk of developing the condition.
What factors affect the prognosis of pulmonary fibrosis?
The prognosis for pulmonary fibrosis patients will differ depending on their age, overall health, lifestyle choices, and severity of the disease when diagnosed. Older age generally means a worse prognosis. Women usually have a better prognosis than men, but the reasons for this difference are unknown.
What is the life expectancy of someone with pulmonary fibrosis?
The average life expectancy of patients with pulmonary fibrosis is three to five years after diagnosis. However, early detection of the disease is key to slowing progression, and conditions such as chronic obstructive pulmonary disease (COPD) or pulmonary arterial hypertension (PAH) can impact disease prognosis.
COPD is a lung disease in which chronic inflammation causes frequent cough, mucus production, and increased risk of infection. This type of chronic inflammation can significantly worsen the scarring of the lungs (caused by pulmonary fibrosis).
PAH, a serious complication that can result from pulmonary fibrosis, is high blood pressure in the blood vessels surrounding the heart and lungs, which can negatively affect the prognosis for pulmonary fibrosis patients.
What are the stages of pulmonary fibrosis?
The four stages of pulmonary fibrosis are mild, moderate, severe, and very severe. A patient's disease stage is determined by their lung capacity and the severity of their symptoms. As the disease progresses, patients lose lung capacity until, in severe stages, they may not be able to breathe without mechanical assistance.
How quickly does pulmonary fibrosis progress?
Each year as the disease progresses, pulmonary fibrosis patients will lose an average of between 150 mL and 200 mL of lung capacity, which can be monitored by spirometry (breathing tests).
How can pulmonary rehabilitation slow disease progression?
Pulmonary fibrosis patients are advised to undergo pulmonary rehabilitation where they will learn about the disease, treatments available, and breathing techniques, and be placed on an exercise program to help strengthen their lungs and slow disease progression.
What are the complications of pulmonary fibrosis?
As the disease progresses, patients with pulmonary fibrosis are at risk of other health complications such as heart failure, stroke, pulmonary embolism, and lung infections. Weakness in the lungs means that other tissues aren't getting the oxygen that they need, and scar tissue makes the lungs more susceptible to infection.
Is there a cure for pulmonary fibrosis?
No cure is currently available for pulmonary fibrosis, but treatments can help reduce symptoms, with new therapies under development. Immunosuppressant medications can also be prescribed to treat pulmonary fibrosis. In severe cases, lung transplant may be necessary.
How is pulmonary fibrosis treated?
There are two medications used to treat pulmonary fibrosis which have been shown to reduce exacerbations and slow down the progression of the disease. Ofev and Esbriet can be used in mild to moderate cases of pulmonary fibrosis.
Have more questions?
Read more about pulmonary fibrosis news and research on our website, which includes posts by Charlene Marshall in her column, "Younger than 30: Living with IPF." In addition, Mark Koziol, a single lung transplant recipient, writes a column called "," and Christie Patient writes about her experiences as a caregiver to her mother, who has idiopathic pulmonary fibrosis, in her column "Courage to Care."
We also frequently post podcasts and flash briefings to our website. You can subscribe to our Soundcloud channel to be updated whenever there is a new post.
The following organizations are also good sources of information and were used as sources in this article:
Last updated: August 13, 2019
***
Pulmonary Fibrosis News is strictly a news and information website about the disease. It does not provide medical advice, diagnosis, or treatment. This content is not intended to be a substitute for professional medical advice, diagnosis, or treatment. Always seek the advice of your physician or another qualified health provider with any questions you may have regarding a medical condition. Never disregard professional medical advice or delay in seeking it because of something you have read on this website.