I Have COVID-19. Here's What Happened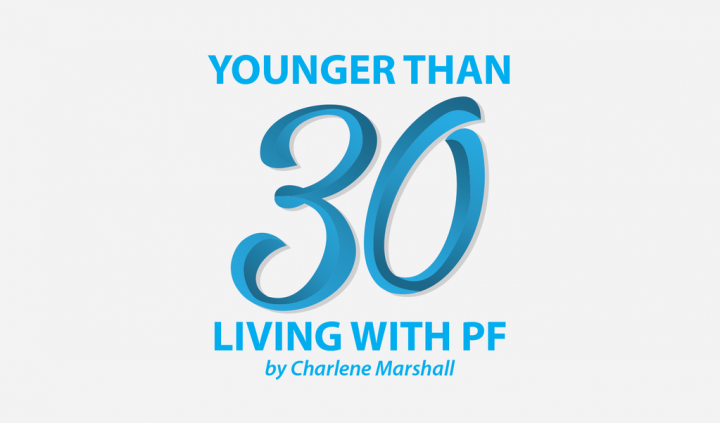 I am taking a deep breath as I announce to my beloved online community the following: I have COVID-19. I also have idiopathic pulmonary fibrosis (IPF). Until now, I thought this combination would be fatal, but I am here to tell you that this isn't necessarily true.
I'm a fairly private person, contrary to popular belief considering I'm a columnist writing about life with a chronic lung disease, so initially I didn't want to share this news publicly. However, I feel obligated to share my COVID-19 experience with the pulmonary fibrosis community.
One word I might use to describe the experience is "chaos."
After waking up with a 102-degree fever, a headache, and chills so bad I wanted to crawl out of my skin, I was initially swabbed for COVID-19 as a high-risk patient over three weeks ago. My doctor told me she had decided to send me to the emergency room after noticing a rash that developed on my chest two days after the initial symptoms appeared. The rash prompted the ER doctor to swab me.
In addition to a chest X-ray, I had bloodwork done that showed significantly elevated C-reactive protein, a marker of inflammation.
The intense symptoms of fever, headache, and chills began to subside within days of first appearing. I also experienced muscle fatigue and general malaise. I anxiously awaited my swab results to be uploaded online, but my doctor called first, saying my test was negative.
We both were surprised, as the symptoms I'd been experiencing felt unlike any virus I'd ever had. My doctor noted that my bloodwork wasn't indicative of a bacterial infection that might have explained the high fever.
We decided to wait, and she called every day to check in. She trusted me to self-monitor my symptoms, given my knowledge of IPF and how it affects my body .
While my first COVID-19 swab was two days after the onset of symptoms, my second one happened 11 days later. By then, the intense symptoms of fever, persistent headache, and chills mostly had subsided, but I was now experiencing respiratory symptoms. As an IPF patient, this made me anxious and scared.
When my doctor called again, she learned that my shortness of breath had worsened and that I'd developed a dry cough, especially during inhalation. I told her I also had pressure in my chest that felt like someone was cupping their hands around my rib cage and squeezing. She sent me to an assessment center to be swabbed again. The second swab came back positive for COVID-19.
As the respiratory component of the virus worked its way through my system, I was hospitalized a couple times because I needed higher amounts of oxygen than my portable oxygen concentrator and tanks could provide. I reduced my oxygen needs, albeit slowly, and returned home within a couple days of going to the hospital each time.
More than four weeks have passed since the start of my symptoms, and I believe I have beaten COVID-19. However, before I am considered officially recovered, I need to be swabbed two more times at least 24 hours apart, and each needs to be negative.
I will be swabbed again in a couple of days, so we'll see what that reveals.
While the physical symptoms of COVID-19 have nearly subsided, I have a lot of work to do with the emotional side of this virus. It is scary knowing I have an illness that has killed so many people around the world, and that is constantly making headlines in the news.
The hardest part for me was telling those I love most that my second swab came back positive for the virus. Some cried because of fear and anxiety, and I couldn't do anything to comfort them other than reassure them that physically, I was OK.
When I hear the word "COVID," I now feel triggered and tearful.
The emotional aspect of having this virus also will subside with time, but it was one of the reasons I didn't want to share with the PF community that I was COVID-19 positive. However, my commitment to this community is to always be transparent and honest to those living with IPF. I want to share with you that given my experience, contracting COVID-19 as a patient with IPF is not always fatal and can be managed.
Stay safe out there, friends.
***
Note: Pulmonary Fibrosis News is strictly a news and information website about the disease. It does not provide medical advice, diagnosis, or treatment. This content is not intended to be a substitute for professional medical advice, diagnosis, or treatment. Always seek the advice of your physician or other qualified health provider with any questions you may have regarding a medical condition. Never disregard professional medical advice or delay in seeking it because of something you have read on this website. The opinions expressed in this column are not those of Pulmonary Fibrosis News or its parent company, BioNews Services, and are intended to spark discussion about issues pertaining to pulmonary fibrosis.