Honoring a Patient's Knowledge of Their Own Disease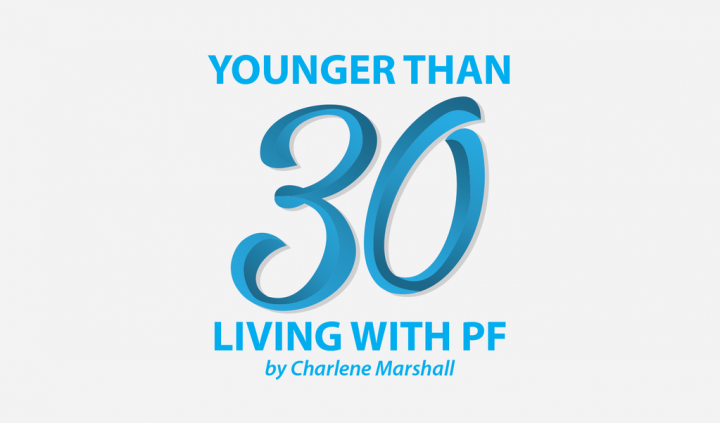 As a young adult living with a chronic lung disease, I've heard horror stories of general physicians (GP) and specialists failing to listen to their patients. In the rare disease community, this is a common complaint by patients, and many of us wind up supporting one another when frustration boils over.
It is unfortunate, given that many medical teams are involved in our care and want to do the best for us. But sometimes they forget that we, as patients, are part of the interdisciplinary care team and have valuable insight to contribute.
I have written about falling ill last November and the medical setbacks that have followed. Unfortunately, they continue, and I am working hard to recover. But I am tired of being sick. So, in an effort to reframe these frustrations, I've been practicing gratitude.
Today, I am grateful for my GP. She has been calling daily to check on me, which sometimes is unheard of, based on other experiences I've heard about. Her efforts are appreciated and have brought me a great deal of comfort in recent weeks. I was further comforted when she said recently that she trusts me because I know my body best.
Perhaps because I was tired or overwhelmed with my symptoms, this comment left me feeling emotional. I felt heard and trusted, and I was touched that my physician honored the knowledge I have about my lung disease and body. While I am not a medical professional, I have learned much since being diagnosed with idiopathic pulmonary fibrosis (IPF) in 2016, and have paid close attention to the details of this disease and how it affects my body.
As a trained therapist, I focused much of my studies on narrative therapy. One reason I love this approach to supporting others is because it honors what narrative therapists call insider knowledge. A person's knowledge of a situation or experience is valued most when solving a problem.
I have always believed this is an important aspect of dealing with our problems and helping others through their struggles. Because we are the experts of our own lives, needs, and experiences, I often draw this parallel to living with IPF, and wonder why my physicians and specialists haven't honored my knowledge of this disease and how it affects my body.
This is why I was so touched by my doctor's words.
Because I have no formal medical training, the feedback I share about my body during an assessment in the emergency room or at an appointment with a new specialist is often ignored. This is especially true for some of my body's medical abnormalities.
Following are unusual things that have regularly occurred since IPF invaded my lungs over four years ago:
Persistently low blood pressure: Even before IPF came into my life, I've always had low blood pressure. Thankfully, I am rarely symptomatic of this and have learned to explain to nurses when I am being assessed that while unusual, low blood pressure is my norm.
Low-grade fever: I recently wrote a forum post about how high fevers are unusual for me, but I've been experiencing them in recent weeks. However, low-grade fevers are common, especially when I am tired. Countless times I've had to reassure others that having a low-grade fever is common when I push my body too hard.
Upper shoulder muscular pain: Because IPF can cause muscle and joint pain, I try to be aware of where I feel discomfort throughout my body, as it can be a sign of trouble. However, I often feel pain in my upper back and shoulders, and describe this pain as fairly consistent. It also needs to be shared with physicians when I am being assessed that it is not a new or sudden pain that indicates a worsening of my lung disease.
As you can see, these things may be unusual for other patients with or without IPF. It's easy for a doctor to assume they're abnormal and conduct a number of tests to investigate, which is unnecessary. It means a lot to me when doctors honor the knowledge I have about my body and trust that I know myself best.
***
Note: Pulmonary Fibrosis News is strictly a news and information website about the disease. It does not provide medical advice, diagnosis, or treatment. This content is not intended to be a substitute for professional medical advice, diagnosis, or treatment. Always seek the advice of your physician or other qualified health provider with any questions you may have regarding a medical condition. Never disregard professional medical advice or delay in seeking it because of something you have read on this website. The opinions expressed in this column are not those of Pulmonary Fibrosis News or its parent company, BioNews Services, and are intended to spark discussion about issues pertaining to pulmonary fibrosis.