How Cold Temperatures Cause Difficulties for PF Patients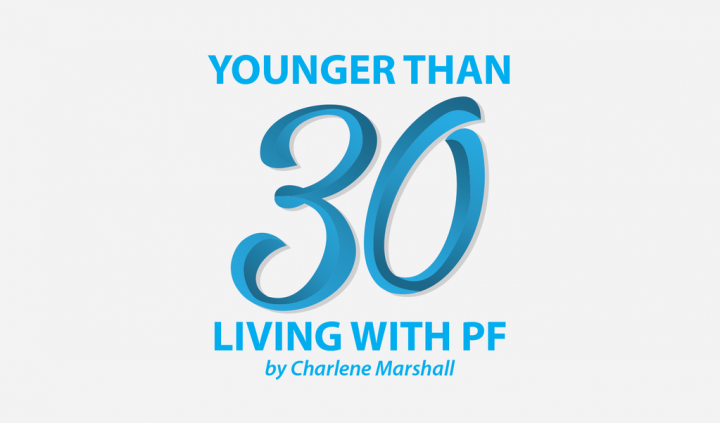 Many people around the world complain about the cold, dark winter months. This is even true for Canadians who "should" be used to the frigid temperatures our country experiences every year.
I know more people dislike the cold than the heat, but cold weather doesn't pose health risks to the majority of them. However, there are several reasons patients living with idiopathic pulmonary fibrosis (IPF), a life-threatening and progressive lung disease, not only dislike the cold, but also fear the risks it poses to their health.
It's no secret that I am a beach fanatic. I never pass up an opportunity to swim in the ocean, walk along the beach, or stare at large bodies of water as waves crash on the shore. I love the ocean because it's calming and therapeutic, but I also associate the beach with warm weather. Even before my IPF diagnosis, I complained about the cold.
As a Canadian, people assume I enjoy snow and winter sports such as skiing, snowmobiling, or tobogganing. I always did as a child: I'd spend hours in the snow with friends and then warm up with a cup of hot chocolate. However, as I got older, I began to dislike the cold, and now I despise it due to the havoc it wreaks on my lungs. Coping with cold weather is a popular topic of discussion on our Pulmonary Fibrosis News Forums.
While excessive heat can also make breathing difficult for IPF patients, I'm bothered more by cold temperatures. I spent a few minutes outside this past weekend, when we saw unseasonably cold temperatures here in Canada, and was reminded how much my body — in particular, my lungs — doesn't like the cold weather. It bothers me even more if I am standing still or immobilized while outside, like I was last weekend.
Following are a few examples of how the cold irritates my body as an IPF patient.
Sore and achy muscles: 'chilled to the bone'
Whether it was my immobility while outdoors or the unusually cold temperatures, I was uncomfortable after being outside last weekend. My large muscles, used for gross motor skills, were achy and tight, and I felt chilled to my core.
After I arrived at the hotel to warm up, these muscles felt stiff and sore. Someone suggested this might have resulted from excessive shivering. Whatever the cause, I never experienced this before I was diagnosed with IPF.
Difficulty breathing
I'm not qualified to explain the physiological cause behind not being able to breathe in cold weather, but I certainly can confirm it happens. Trying to breathe in the cold triggers my cough, and I often end up wheezy and short of breath. I also experience a deep pain in my chest from the cold air, and I'm generally uncomfortable during any prolonged periods in the cold.
Some patients have recommended warming the air I breathe by covering my mouth with a scarf. This works for a short period of time, such as running from the house to the car, but covering my mouth also makes breathing difficult.
Prolonged time warming up
It seems unfair that I grow cold so quickly while outdoors yet take a really long time to warm up once inside. Since my IPF diagnosis, I always feel cold, likely due to under-oxygenation, and this is made much worse after spending time outside in frigid temperatures.
Sometimes, it takes me hours to warm up after being outside in the winter months, and I can only raise my body temperature by using an electric blanket or taking a hot bath. Layering clothing, drinking a hot beverage, and turning up the heat no longer suffice to warm me up.
Cold extremities
Typically, my hands and toes are always cold, and I've adjusted to that since I've required supplemental oxygen. However, similar to my large muscles that get cold after spending time outside, the cold worsens the discomfort in my extremities and small muscles, used for fine motor skills, as well. I am rarely without mittens in the winter and sometimes use disposable heating pads in my mittens or boots.
If you struggle with being cold as a patient with IPF/PF, check out a column I wrote in November 2016 that includes tips on managing the discomfort of IPF in the winter months!
***
Note: Pulmonary Fibrosis News is strictly a news and information website about the disease. It does not provide medical advice, diagnosis, or treatment. This content is not intended to be a substitute for professional medical advice, diagnosis, or treatment. Always seek the advice of your physician or other qualified health provider with any questions you may have regarding a medical condition. Never disregard professional medical advice or delay in seeking it because of something you have read on this website. The opinions expressed in this column are not those of Pulmonary Fibrosis News or its parent company, BioNews, and are intended to spark discussion about issues pertaining to pulmonary fibrosis.