Coping with Diagnosis Anniversaries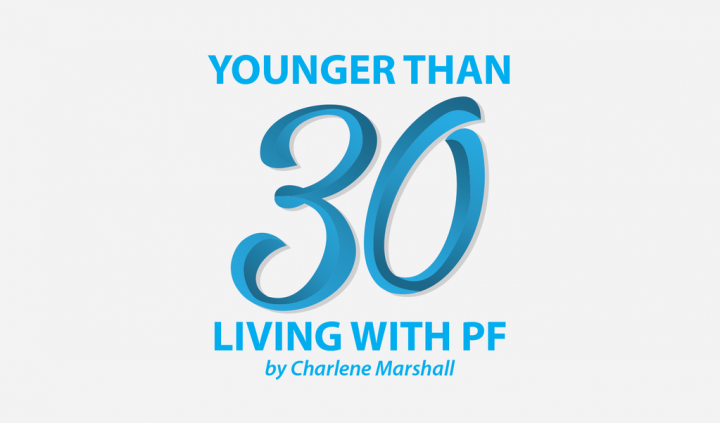 April 7, 2016, is a date that will be etched in my memory for a very long time. It is the date of my idiopathic pulmonary fibrosis (IPF) diagnosis, which followed nine long months of fatigue, shortness of breath, and a dry cough that never seemed to subside.
Until that date, it never occurred to me that I could have a lung disease at the young age of 28, especially since I was active, otherwise healthy, and never smoked. It was a day that I learned about a new disease, one that would impact my life in many ways for the remaining years I had to live, with an average life expectancy is three to five years. That diagnosis was two years ago.
This morning, I wasn't sure how to pass the day. I didn't have any plans, especially since I have been fighting off yet another virus secondary to being immunocompromised from the medications I am on due to IPF. Whatever I chose to do, I knew I wanted to be gentle with myself and process any emotions. Now that the day is drawing to a close, I cannot say the day was productive, as I did not cross off any tasks from my to-do list. Nor was today emotional, or filled with thoughts about this day two years ago like I thought it would be. In a way, I barely felt anything today. And every time I tried to put into words what I was thinking, either on paper or via social media, I stopped and chose not to write anything.
Many times today, I skimmed Google Images to find a quote that would resonate with how I was feeling. I looked for quotes focusing on gratitude, on living life to the fullest, on looking ahead to the future, and on coping. None of the quotes stood out for me, and I erased what I wanted to post multiple times. Everything felt too clichéd.
I am grateful to have survived two years with this disease, and for the opportunities, friendships, and support that I have witnessed as a result of my diagnosis. Contrarily, I am not happy that I have IPF, and I am mad that it continually steals the lives of other patients I have come to love.
Within these past two years, I have come to value quality over quantity. This applies to many things, including friendships and time. I have learned to focus on making quality memories, as opposed to focusing on the amount of time that I likely will not get due to IPF. I don't like that I have to do this. I want to live my life like other carefree young adults who have time on their side to experience the many great things this world has to offer.
I have learned to balance living in the moment with focusing on the future. I want to be realistic and intentional about the goals I choose for myself in the future, and where I invest my time and energy. That said, I never wanted to change my goals and aspirations from what they were pre-IPF to what they will have to be as my lungs continue to decline.
Lastly, I believe that I have learned to cope well with this disease and what it likely means in the next few years for me and those who love me. I am entitled to feel weepy and angry that I have to live with IPF and my peers do not. Most of the time, I am able to cope well and put on a brave face for those around me.
Today, though, as my two-year diagnosis date passes by and this fight to breathe continues, I admit that I did not have the most stoic day. I chose to stay in my pajamas and tune out most of the world by binge-watching my favorite television show. Those who know me would say that sitting still and watching TV is rare for me, but it was all I could muster up the energy to do. It was also a good distraction from thinking about the last couple of years, and how much IPF has changed my life.
My two-year diagnosis date has now almost come and gone, and I admit I didn't feel the emotions associated with it that I thought I would have. Other IPF patients: How to do you cope with your diagnosis anniversaries?
***
Note: Pulmonary Fibrosis News is strictly a news and information website about the disease. It does not provide medical advice, diagnosis, or treatment. This content is not intended to be a substitute for professional medical advice, diagnosis, or treatment. Always seek the advice of your physician or other qualified health provider with any questions you may have regarding a medical condition. Never disregard professional medical advice or delay in seeking it because of something you have read on this website. The opinions expressed in this column are not those of Pulmonary Fibrosis News or its parent company, BioNews Services, and are intended to spark discussion about issues pertaining to pulmonary fibrosis.