Gratitude and Preparation Are Key to Successful Traveling with PF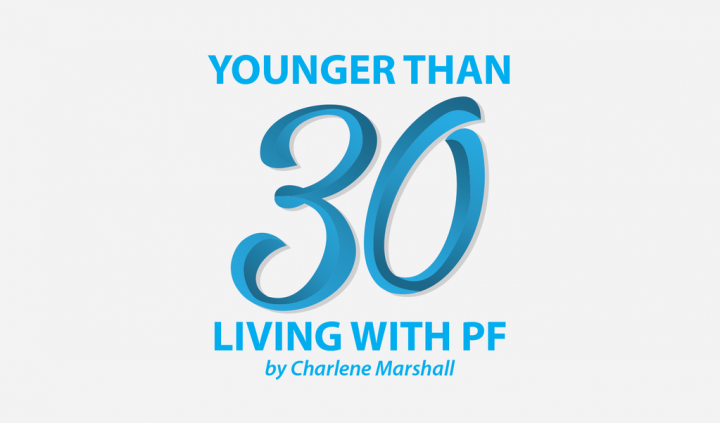 As I write this, my legs are elevated and I'm applying ice to my swollen feet in the small cottage I've rented on the southeastern side of the island of Oahu in Hawaii. Despite my aching feet, sunburned legs, tired eyes, and sore shoulders, I feel overwhelmed with gratitude.
I am so grateful that despite my diagnosis of idiopathic pulmonary fibrosis (IPF), a life-threatening lung condition, I've discovered my new "happiest place on earth." The Hawaiian Islands are beautiful, and I am savoring every moment of my trip.
As a young adult living with IPF, I've often talked about my desperation for normalcy and being able to do the things that my peers can. Travel is one of those things. And as I spend time on these beautiful islands, I am reflecting on the preparations I made before my departure. All of those steps for traveling with a lung condition were worth it to get me here.
I have been active and busy during my first week in Hawaii. Some days I've required my supplemental oxygen due to the heat — even the locals say that it is hot for this time of year — and other days I've not needed it at all. I'm learning about the importance of pacing myself to conserve my energy for the remainder of my vacation.
I've been applying some of my tips for pacing during my days here in Hawaii. If you're considering traveling somewhere as a patient with IPF, try out some of the following suggestions to make your trip as enjoyable as possible:
Elevate your legs at nighttime: Each evening, my feet have swollen to the point of being unable to fit into my sandals, which is unusual for me. I attribute this to the level of physical activity I've been doing and the high temperatures here in Hawaii. I've reduced the swelling by soaking my feet and lower legs in a bucket of cold water and ice before bed and sleeping with my legs elevated. I hate the cold, so this is unpleasant for me, but by the morning the swelling has been significantly reduced or gone, allowing me to continue to be on my feet during the hot, humid days.

Stay hydrated and use a cooling towel: A friend packed two small cooling towels for our trip. I hadn't heard of this product, but the towels have proven to be very useful. I realized that the swelling in my feet could be due to insufficient water intake, so I am trying to stay hydrated throughout the day. It can be difficult to remember to drink water when you're in and out of the ocean and unaware of the heat. My friend and I are now having a competition to see who can drink the most water.

Balance indoor and outdoor activities: While eating dinner in a small town on Oahu, I saw a sign at a restaurant that referred to balancing physical activity with your food and drinks. Many people in Hawaii are active and follow a healthy lifestyle. So, we've begun balancing indoor activities with outdoor fun. For example, the other day we spent the morning snorkeling and relaxing on a beach, then afterward, we explored the local air-conditioned mall to get a break from the heat.

Remain grateful — attitude makes a difference: I'm unable to engage in some activities because of my lung condition. But instead of getting frustrated about it, I remind myself about the importance of gratitude. I am lucky to have been able to travel here and do many things. Reframing my mindset to focus on the things I can do rather than those I can't has made this a wonderful trip so far.

Keep your medications on track: The time change has presented a challenge with taking my medications on time. If possible, set an alarm for the time you'd normally take your medications at home and continue them on the same schedule. While this may be inconvenient for your daily activities, it will have benefits for your body.
***
Note: Pulmonary Fibrosis News is strictly a news and information website about the disease. It does not provide medical advice, diagnosis, or treatment. This content is not intended to be a substitute for professional medical advice, diagnosis, or treatment. Always seek the advice of your physician or other qualified health provider with any questions you may have regarding a medical condition. Never disregard professional medical advice or delay in seeking it because of something you have read on this website. The opinions expressed in this column are not those of Pulmonary Fibrosis News or its parent company, BioNews Services, and are intended to spark discussion about issues pertaining to pulmonary fibrosis.