Preparing for the Holiday Season as a PF Patient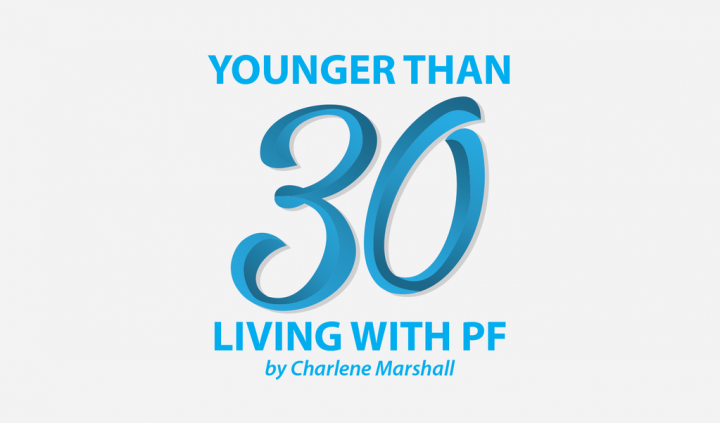 I love Christmas and all that comes with it: the lights, music, decorations, parades, and Christmas trees. But I know that the season is a stressful and lonely time for some people. Christmas isn't for everyone.
This especially can be true for families facing hardships, or those who are spending their first holidays with a chronic illness such as idiopathic pulmonary fibrosis (IPF).
Christmas has become more important to me since my IPF diagnosis three years ago. I get upset if our family is prevented from getting together during the holidays, especially on Christmas morning. I understand that others have commitments, but I also know it's possible that there won't be as many Christmas mornings for me as there will be for my peers.
One of the gifts of living with a terminal lung disease is that I don't take for granted the time I have with friends and family. Christmas is the perfect time to do that, and I don't want to miss out on the opportunity.
I also am learning the importance of finding a balance between participating in festivities and getting enough rest. The past two holiday seasons, I've found it difficult to maintain my energy. Last year, I wrote a column about the importance of conserving energy. My late coworker Kim Fredrickson also wrote about enduring the holiday season as an IPF patient.
With Christmas less than a month away, I wanted to remind readers of ways to make the holiday season less chaotic and more bearable:
Pace yourself: This is one of the hardest lessons I've had to learn since my diagnosis. I've always operated at lightning speed, moving from one task to the next. But pacing yourself is crucial. There is so much to do during the holiday season. There are things to buy, organize, and wrap, and functions to attend. Don't spread yourself too thin.
Avoid large crowds and exposure to illness: As hard as it might be to skip a holiday gathering where you know someone is sick, it's better than catching a virus or bacterial infection that could be detrimental to our health. I'm still recovering from a setback caused by an infection, and I suspect it will affect my lung function as well. Visiting with friends and relatives who are sick is not worth the risk to our health or the potential damage to our lungs.
Make a budget and stick to it: Living with a chronic lung disease has significant financial implications. Christmas can strain anyone's wallet. Gifts, dinners, and social gatherings can add stress for a patient who is already struggling financially. Making a budget and sticking to it is a way to lessen the financial worry.
Be proactive and get creative to avoid fatigue: If you aren't an online shopper, I'd encourage you to consider it this year. I started shopping online long before I was diagnosed with IPF, but now it allows me to avoid being in crowds during cold and flu season and conserves my energy by having most of my purchases delivered to my door. I only go to a physical store for a few small items.
Take breaks during family festivities: Since my diagnosis, large crowds and chaos can be overwhelming because of the mental and physical energy it takes to keep up with everyone. During family gatherings, it is not uncommon for me to excuse myself to sit in silence and gather my thoughts. Please know that this is acceptable. It is important to take breaks during family festivities.
Do you have any tips to share for the upcoming holiday season?
***
Note: Pulmonary Fibrosis News is strictly a news and information website about the disease. It does not provide medical advice, diagnosis, or treatment. This content is not intended to be a substitute for professional medical advice, diagnosis, or treatment. Always seek the advice of your physician or other qualified health provider with any questions you may have regarding a medical condition. Never disregard professional medical advice or delay in seeking it because of something you have read on this website. The opinions expressed in this column are not those of Pulmonary Fibrosis News or its parent company, BioNews Services, and are intended to spark discussion about issues pertaining to pulmonary fibrosis.