Toward a Better Understanding of the IPF Cough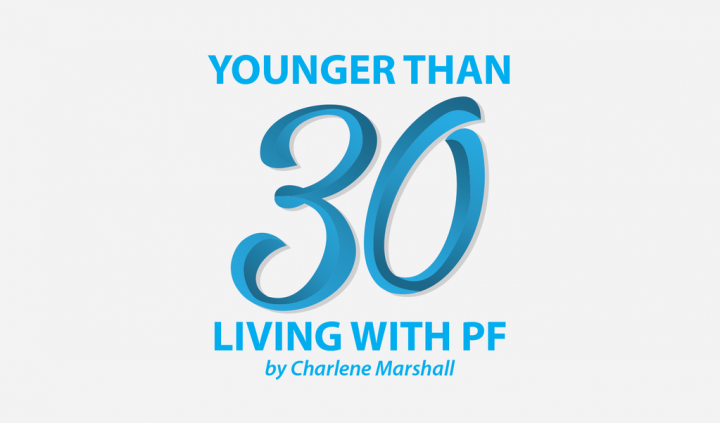 While I don't have a medical background or degree, I have learned a lot in the past few years about idiopathic pulmonary fibrosis (IPF).
Much of that learning comes from other patients, either via the Pulmonary Fibrosis News Forums or in conversations at events and virtual support groups. Since being diagnosed with this life-threatening lung disease four years ago, learning about IPF from other patients has been invaluable.
Regardless of the platform we use to connect, one topic that consistently is discussed among patients is the IPF cough. Whether discussion focuses on tips to suppress the cough, what an IPF cough feels like (which differs among patients), or what causes it, it's clear that patients have many questions and need clarifying information.
Understanding the physiological mechanics of an IPF cough is a complex topic that should be left to medical experts, many of whom can be found at the Pulmonary Fibrosis Foundation's Care Center Network.
My experience with the IPF cough seems to differ from most, as it wasn't the primary symptom I struggled with upon seeking a diagnosis. In fact, I was rarely bothered by a cough in the beginning, even after I was told I had IPF.
It wasn't until an exacerbation in the spring of 2017 that my cough seemed to rear its ugly head. Before that, I had struggled mostly with shortness of breath and fatigue, whereas other people were plagued by the dreaded IPF cough, which led them to seek medical attention. Unfortunately, I now deal with a dry cough and have to clear my throat regularly.
I consider myself privileged to correspond and connect with many patients living with this disease, and to hear their stories. What regularly surprises me is just how different each of our experiences with IPF is. Despite this, there are commonalities, and for many of us, better understanding the IPF cough, what causes it, and how to deal with it are among the priorities.
To help others better understand some of the causes of the IPF cough, I've spent time reflecting on conversations I've had with patients about this pesky symptom of our chronic lung disease.
Following are some of the known causes of the IPF cough, along with a couple descriptions from patients about what the cough feels like.
Acid reflux
Not only is this a popular topic of discussion on various patient platforms, but also an abundance of literature is available about the relationship between acid reflux or GERD (gastroesophageal reflux disease) and pulmonary fibrosis. While it needs to be further researched, a 2019 study published in the journal Therapeutics and Clinical Risk Management ponders whether gastric material plays a role in fibrotic transformation of the lungs in those living with IPF.
While many patients unfortunately live with both GERD and IPF, I've heard of patients working with their physicians to get their GERD symptoms better under control, which subsequently helps them manage their cough. If you deal with GERD or reflux, or previously have in your life, speak with your physician about how it may influence your IPF cough.
Scarring
The medical term for scarring in the lungs is fibrosis. While trying to better understand the IPF cough, I've been encouraged to think about the fibrosis in my lungs like a scar from a healing injury. When an injury is healing, or even after a scar has developed, it is often itchy. A cough can be described as the lungs' way of "scratching an itch" due to the scarring. This could be why the cough is constant in IPF patients and often worsens as the disease progresses, causing more scarring.
Postnasal drip
When you have a cold, even if you aren't a patient with IPF, you can identify with how irritating postnasal drip can be. It often forces a person to cough, or at the very least, to clear their throat. You can imagine the frequency of coughing or throat-clearing that someone with IPF and postnasal drip might experience.
Reduced oxygen or breathlessness
Common among most IPF patients is the feeling of dyspnea. Unfortunately, some patients living with this life-threatening lung disease also experience heart palpitations or abnormal rhythms due to the pressure on the heart from weakened lungs. All of these symptoms contribute to a need to cough or to clear the throat regularly, especially if it makes the patient feel as though their airway has been cleared for optimal oxygen intake.
As a patient living with IPF, has your doctor shared additional explanations or descriptions for your cough? Please share in the comments below.
***
Note: Pulmonary Fibrosis News is strictly a news and information website about the disease. It does not provide medical advice, diagnosis, or treatment. This content is not intended to be a substitute for professional medical advice, diagnosis, or treatment. Always seek the advice of your physician or other qualified health provider with any questions you may have regarding a medical condition. Never disregard professional medical advice or delay in seeking it because of something you have read on this website. The opinions expressed in this column are not those of Pulmonary Fibrosis News or its parent company, BioNews, and are intended to spark discussion about issues pertaining to pulmonary fibrosis.