Living in Deep Fear of the Dreaded IPF Cough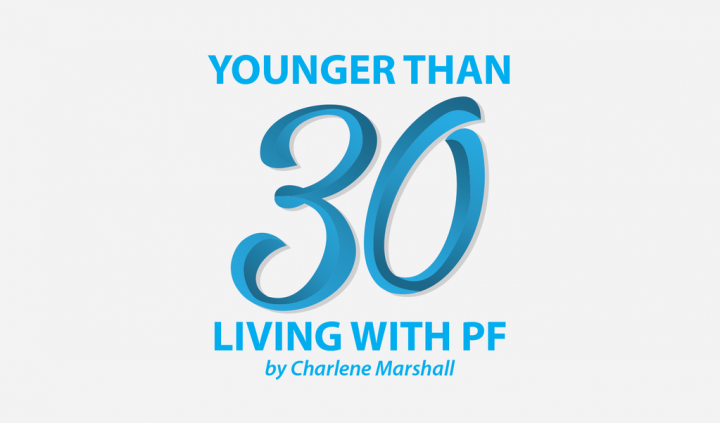 In December, I wrote a column about slowly emerging from a month of being sick with pneumonia and the flu. I shared the importance of doing our best as patients living with idiopathic pulmonary fibrosis (IPF) to stay away from those who are sick, and why common illnesses pose a greater risk. I am still battling the effects of these illnesses, both physically and mentally.
I have heard about the myriad symptoms that affect patients living with IPF and how those symptoms are unique to each person's experience. Some patients are plagued by the IPF cough and others don't have a cough. I've heard professionals and advocates in the community talk about the difficulty of diagnosing and managing this disease because of how different it looks among patients. I met many patients at the Pulmonary Fibrosis Foundation summit in Texas who were dealing with a constant cough, but that isn't something I experience on a regular basis.
Then I had a few "coughing spells" while I was in the hospital during my recent illnesses. I needed help from a percussion vest and a physical therapist to clear my lungs. The coughing was made worse because of the congestion, fluid, and infection in my lungs, combined with the fibrosis. It was difficult to breathe, and I began to fear coughing.
I now have a new understanding of what patients who experience the terrible, dry cough go through on a daily basis. While I was sympathetic to how difficult it must be to have the IPF cough, I now empathize with how it feels. Fortunately, my cough is subsiding as I heal. I know many patients aren't this lucky.
I've had people compare breathlessness from illnesses such as bronchitis or a cold to living with IPF. While their intentions are good, I don't believe IPF can compare to short-term viral or bacterial lung infections. With a cough from a lung infection, patients usually get relief from antibiotics. But those living with IPF will always experience a chronic cough. Tips on how to alleviate the IPF cough are a popular topic of discussion in our Pulmonary Fibrosis News Forums.
During my recent hospital admission, I learned the far-reaching effects of the IPF cough. The pain throughout my shoulders, upper back, and rib cage from coughing so hard was one of the worst I'd ever felt. Sometimes it felt like my upper torso was on fire, burning from the constant coughing and gasping for breath. I also felt intense pain along my sternum and had to ask for a small pillow to hug to lessen the impact while I was coughing.
Coughing and not being able to clear your lungs is terrifying. Because of the poor condition of my lungs, I couldn't cough deeply enough to clear the congestion and it felt as though I was choking. I needed assurance from the medical staff that I wasn't going to suffocate, and guidance to encourage a deeper, more consistent cough. Without their help, this experience would have been even more terrifying.
There is also an emotional aspect to dealing with a chronic cough. I live in fear of developing the chronic IPF cough because I never again want to experience these difficulties. On a few occasions, the coughing made me so fatigued that I couldn't get up to use the restroom. Or I needed help sitting up. That was emotional for someone who is used to being strong and independent. These past few months have opened my eyes to the devastating effects of IPF, especially the chronic cough.
***
Note: Pulmonary Fibrosis News is strictly a news and information website about the disease. It does not provide medical advice, diagnosis, or treatment. This content is not intended to be a substitute for professional medical advice, diagnosis, or treatment. Always seek the advice of your physician or other qualified health provider with any questions you may have regarding a medical condition. Never disregard professional medical advice or delay in seeking it because of something you have read on this website. The opinions expressed in this column are not those of Pulmonary Fibrosis News or its parent company, BioNews Services, and are intended to spark discussion about issues pertaining to pulmonary fibrosis.