Making Exercise Easier: Tips From a Pulmonary Fibrosis Patient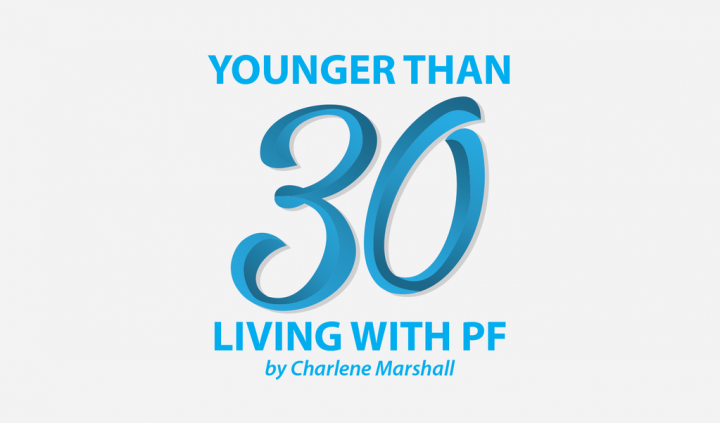 Exercising with a chronic lung disease is not for the faint of heart. Recall your most strenuous workout or physical activity: Your heart beats rapidly, you struggle to catch your breath, and sweat beads down your forehead. Now imagine doing that with lungs that feel stiff and painful upon inhalation.
This is the reality of living with idiopathic pulmonary fibrosis (IPF), a life-threatening lung disease characterized by progressive scarring that makes it difficult to breathe.
Since my IPF diagnosis in 2016, I've had a love-hate relationship with exercise. I never used to. I was very active, and played hockey, swam, and jogged regularly. However, participating in physical activity with healthy lungs is drastically different than trying to exercise with lungs that are slowly hardening. In addition to the heaviness and pain I feel upon deep inhalations, now that my lung function is drastically less than that of my peers, I also cough with exertion.
Despite no longer enjoying exercise, I know physical activity is important for patients with IPF, so I try to find ways to make it easier. There is an abundance of literature that affirms the many benefits of physical exercise for patients with lung diseases. However, doing this safely is also important.
According to the Canadian Pulmonary Fibrosis Foundation, exercise may not improve your condition, but it will strengthen your muscles and increase their ability to use oxygen. Because IPF decreases oxygenation, any activity that helps maintain oxygen levels and strengthen muscles is important.
Muscle deconditioning can also occur in patients with IPF due to immobility. Following various medical setbacks over the past year, I spent weeks in a hospital bed hardly mobile. Beginning to exercise after that was painful, embarrassing, and exhausting. I couldn't believe how difficult it was to complete simple tasks such as walking or bending.
After that experience, I made a deal with myself that, if I could, I'd keep my muscles as strong as possible through regular exercise. But that doesn't mean I enjoy it!
Following are tips I use to make exercise a little easier. Please note that these are tips I've found effective for me as a patient with IPF, and they have not been verified by a medical professional. Please consult your healthcare team before starting a new exercise regimen.
Alternate areas of the body you're exercising
Physical activity can be painful for those with IPF. I notice my muscles are much sorer now from exercising than they ever were before IPF, particularly the next day. This is likely due to under-oxygenation, and it makes it difficult to exercise multiple days in a row.
As a result, I intentionally try to alternate the areas of the body I work on and rotate them over various days. Focusing on different areas of the body, such as legs, core, or upper body, on different days allows the muscles to rest in between.
Use an oximeter to measure oxygen
Ensuring your body gets adequate oxygen while exercising is critical. It is always recommended that you are assessed by a physician before starting a new workout regimen. Not only does a pulse oximeter help me ensure my oxygen levels remain adequate, but also visualizing the number on the device is mentally reassuring when I start to feel out of breath while exercising. It lets me know I am safe to continue.
Drink lots of water
Staying hydrated is important for anyone working out, but drinking water while exercising also helps suppress my IPF cough. Over the last few months, I've noticed my dry cough really flares upon exertion. This can make exercise difficult, because I have to balance rapid breathing with coughing.
Alternate positions to maintain energy reserves
I am exhausted after a workout, and my stamina for enduring lengthy periods of exercise isn't what it used to be. Therefore, to preserve my energy while exercising, I try to alternate my positions and give different parts of my body a break.
For example, sometimes I focus on working my upper body with resistance bands, but I do this while sitting, because I have to do the leg exercises standing. Alternating positions helps me maintain my energy levels for a longer workout.
Distract yourself
I've recently discovered how much easier it is to walk on the treadmill while I'm watching something on TV using my AirPods. If I am distracted, I tend not to focus on how difficult the exercise is, which makes for a longer workout session.
Do you have any additional tips for making exercise easier with IPF/PF? Please share in the comments below.
***
Note: Pulmonary Fibrosis News is strictly a news and information website about the disease. It does not provide medical advice, diagnosis, or treatment. This content is not intended to be a substitute for professional medical advice, diagnosis, or treatment. Always seek the advice of your physician or other qualified health provider with any questions you may have regarding a medical condition. Never disregard professional medical advice or delay in seeking it because of something you have read on this website. The opinions expressed in this column are not those of Pulmonary Fibrosis News or its parent company, BioNews, and are intended to spark discussion about issues pertaining to pulmonary fibrosis.