Recovering from an Acute Health Setback Is Challenging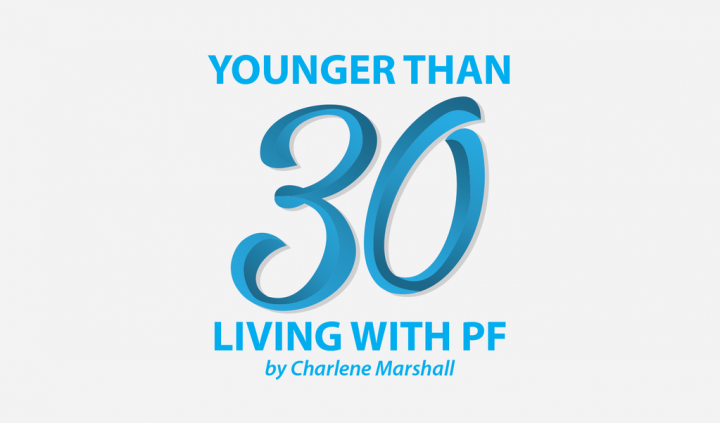 Many Pulmonary Fibrosis News readers know that during the last few months, I have had several acute illnesses. As a patient living with idiopathic pulmonary fibrosis (IPF), a life-threatening lung disease, I ended up quite sick as a result.
Since mid-November, I have been recovering from pneumonia, influenza A, strep throat, and now COVID-19. While I am thankful to be out of the acute phase of each illness, in which my life was threatened repeatedly, the recovery phase is proving difficult.
I did not expect this while lying in my hospital bed longing to be on the other side of these illnesses. I also feared that my lungs would be further and irreparably damaged. Yet amid the COVID-19 closures, I've not had the opportunity to have pulmonary function tests (PFTs) to assess the physiological damage of these illnesses.
In addition to these physical setbacks, my mental and emotional health have suffered as a result of being sick.
Like many others, I am working from home while my workplace practices physical distancing. Some of my struggles might be due to the difficulties we're all facing, particularly social isolation. I'm used to separating work and home life due to these two physically different spaces. Now that they've merged, finding a work-life balance has been difficult.
Recovering from an acute illness entails far more than dealing with the physical effects. Following are additional difficulties I face, and the hard work required to recover from them during the last several months.
Physical effects
While I was recovering from the health setbacks, other IPF patients shared encouraging words for me on our forums. One question I've been asked frequently is if COVID-19 caused any further damage to my lungs.
While I can't have PFTs done to confirm, I do notice a difference in how I feel post-COVID-19. I recently told my pulmonologist that I feel dependent on Ventolin (albuterol), an inhaler,  whereas I hadn't before.
As I understand it, ventolin's effectiveness on fibrosed lungs isn't clear, but my doctor prescribes it anyway. I rarely took it before I ended up sick, but now I need it every four to six hours. I am more breathless and have a tight chest and wheezing if I don't use it regularly.
Additionally, I am increasingly tired and lethargic. It is hard to know if this is due to my health setback or the progression of my disease, but I am more exhausted than normally. This includes physical and mental exhaustion, and I seem a lot less tolerant for tasks that require more physical or mental energy.
Mental impact
While I have resumed some full-time responsibilities at work, which is a step in the right direction, I've been encouraged to give myself some grace in terms of my own expectations. Mentally, I don't feel as competent as I did before, as I am forgetful and easily overwhelmed. This may be caused by working at home and being in a different work environment, but I notice myself forgetting processes or needing multistep instructions repeated several times before I get them right.
I also feel a lot less tolerant of tasks that require a lot of mental energy and have noticed I avoid them or leave them for last on my to-do list. Reflecting on this, I believe it is due to subconsciously knowing how drained I'll feel afterward. I prefer to get the other tasks done before I attempt ones that will leave me mentally exhausted.
While I believe I can do everything I used to do, the length of time tasks take me has increased, and I require more mental breaks to clear my mind.
Emotional effects
The physical and mental struggles I've mentioned have had a significant emotional impact. I am angry that these setbacks have left me feeling less like myself. I frequently catch myself saying, "If I just hadn't gotten sick." I need to remind myself that falling ill was not my fault.
It's important to take our own advice, because I am quick to encourage others to have compassion and love for themselves and their abilities, but I rarely apply that to my own life. I need to start.
Recovering from an acute setback is hard work. Do you have tips to share to make it easier? Please share in the comments below. 
***
Note: Pulmonary Fibrosis News is strictly a news and information website about the disease. It does not provide medical advice, diagnosis, or treatment. This content is not intended to be a substitute for professional medical advice, diagnosis, or treatment. Always seek the advice of your physician or other qualified health provider with any questions you may have regarding a medical condition. Never disregard professional medical advice or delay in seeking it because of something you have read on this website. The opinions expressed in this column are not those of Pulmonary Fibrosis News or its parent company, BioNews Services, and are intended to spark discussion about issues pertaining to pulmonary fibrosis.