The Importance of Peer Support for Pulmonary Fibrosis Patients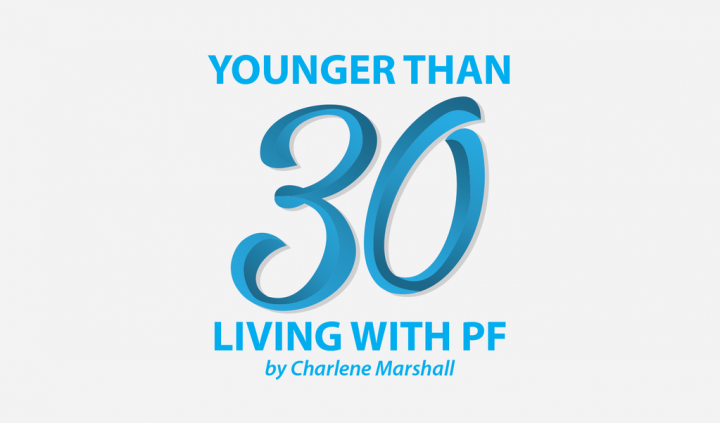 Last week was the first of an eight-week Pulmonary Wellness Foundation (PWF) peer support group. I have been collaborating with the PWF since January to build this unique peer support group for patients with pulmonary fibrosis. It was surreal to finally launch it.
Though I've always advocated for the benefits of a support group, I never knew how much I needed one until now.
While completing my master's degree in family therapy several years ago, I explored the multiple benefits of peer support programs for vulnerable groups as part of my thesis. The groups included bereaved siblings, homeless youth, and patients with a chronic illness.
The benefits were plentiful, and I advocated for bringing various people together by starting peer support groups. Little did I know that I'd eventually fall into one of those categories, too. Life works in mysterious ways!
When talking to other patients about peer support, I consistently hear how good it feels for someone to truly understand what it's like to live with your disease. This point is repeated regularly in conversations on the Pulmonary Fibrosis News Forums.
We can all learn from our incredible doctors, nurses, and allied healthcare professionals, but they don't know what it's like to live with this life-threatening lung disease. Other patients understand, and it's comforting to hear their experiences and feel their words resonate.
Another benefit of participating in peer support groups is the opportunity to "give and take." I often hear patients talk about participating in groups because they want to give back, share their experience, and help others on their journeys.
Shortly after my idiopathic pulmonary fibrosis (IPF) diagnosis, I wrote that I'd lost the sense of purpose in my life. Two years later, I wrote about how that sense of purpose evolved since my diagnosis, partly because I've found opportunities to help others.
People attend support groups to help others (the "giving" part of the equation), but also to learn and take away wisdom from the experiences of others. We've only had one session in the new PWF support group, but I already know I will learn a lot from everyone.
While the benefits of peer support are abundant in the literature, it's important to ensure these groups are conducted properly. There are various therapeutic modalities for giving and receiving support that each have pros and cons for patients.
Ideally, a peer support group is held in real-time, on a digital platform or in person, so patients can be present with one another and immediately respond to questions or thoughts. A platform for typing and responding to questions is also helpful and is considered a form of peer support.
Further, authentic peer support groups should not have a teacher, leader, or prepared agenda. This is not to be confused with the importance of a facilitator, someone to open and conclude the group and help propel conversations forward.
However, facilitators should not carry the conversation, singularly answer questions, or provide group direction. Someone who does this is considered a group leader or teacher, and is seen by the group as a subject matter expert.
The idea of a peer support group is to learn together, whereby no single participant is an expert. If a person does bring expertise to a particular subject, they would be a guest speaker.
Our PWF program is unique in that we have guest speakers for some subjects, including palliative care and managing anxiety. The group would benefit from a professional's expertise on these topics, so we're excited for the guests to join us.
Our group also has a prepared curriculum to help guide conversation, but authentic peer support groups should always be encouraged to go in the direction of participant needs, which differs from a professionally-led support group.
While our group is just getting started, I'm looking forward to the next seven weeks. Thank you to everyone who is participating in our group. I am eager to learn alongside you in the coming weeks.
***
Note: Pulmonary Fibrosis News is strictly a news and information website about the disease. It does not provide medical advice, diagnosis, or treatment. This content is not intended to be a substitute for professional medical advice, diagnosis, or treatment. Always seek the advice of your physician or other qualified health provider with any questions you may have regarding a medical condition. Never disregard professional medical advice or delay in seeking it because of something you have read on this website. The opinions expressed in this column are not those of Pulmonary Fibrosis News or its parent company, BioNews, and are intended to spark discussion about issues pertaining to pulmonary fibrosis.