How I Deal with Heat Since My Pulmonary Fibrosis Diagnosis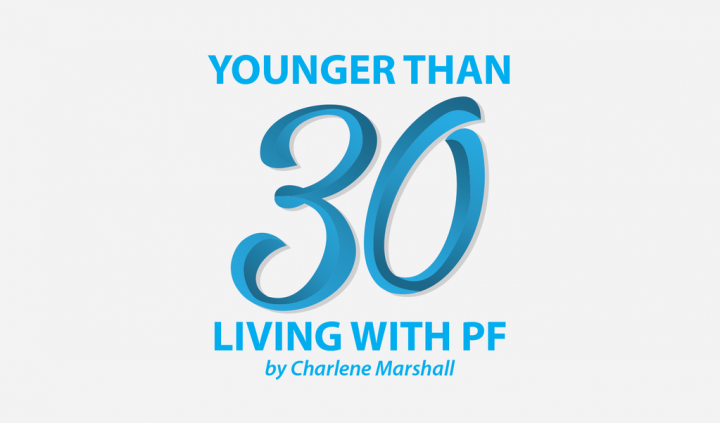 Patients living with a life-threatening lung disease might struggle to breathe in humid weather. However, since each patient's condition is unique, some people living with IPF find that humidity isn't as bothersome as frigid temperatures are for their lungs.
Following my IPF diagnosis, my pulmonologist gave me advice on adjusting to fluctuating temperatures.
A few weeks ago I posted on our Pulmonary Fibrosis News forums about how difficult it is to adjust to fluctuating temperatures.
April was a very strange month, weather-wise, for me. I live in Canada and one Monday in mid-April we were digging out from an ice storm that left many people without power. But on the Friday of that same week, temperatures were in the mid-20s degrees Celsius (70s degrees Fahrenheit). That's a drastic jump for people with respiratory issues, and a major adjustment for our lungs to make.
Despite summer being my favorite season, I am struggling with the warm weather. Temperatures feel like they're in the 30s degrees Celcius, and they're still climbing.
I struggled with the heat last summer, and my lungs have declined since then. I am noticing a major difference in my heat tolerance.
I want to be outside, enjoying the weather. However, I find I'm short of breath in heavy humidity, and I become fatigued very quickly, especially if I'm carrying things in the heat, even for a short distance, like when bringing groceries from the car.
I wonder how I'm going to manage running errands, going to appointments, or work meetings if I'm already this intolerant of the heat. I am going to have to adjust, as it looks like the warm weather is here to stay.
As a patient living with IPF, which one bothers you more: humidity or cold temperatures? If it is the heat, how do you keep yourself cool in humid summer weather?
Below are tips for keeping cool, based on my experiences and others' in the IPF community.
Pre-cool your car: This strategy is so effective for me that I have considered paying extra money to install an automatic starter in my vehicle. The humidity is difficult enough on my lungs, but breathing in a vehicle that has been sitting outside in the heat all day is next to impossible. Thankfully, friends, family, and colleagues have gotten into the habit of leaving ahead of me and starting my car to cool it down before I get there.
Don't carry excess baggage: Inconveniently, this includes lugging oxygen tanks around. Whenever possible, ask people to help transport your oxygen or bags in the humidity, as the strain of carrying heavy objects can make breathing more difficult.

Sleep with a fan: I enjoy sleeping with the AC on, and although I'm usually bundled up to keep my body warm at night, sometimes the heat feels "trapped," and my breathing is worse. I enjoy having a small fan blowing directly on my face at night in addition to the AC.

Drink plenty of hydrating fluids: If you're like me, you don't always drink enough fluids during the day. I often forget the importance of drinking hydrating fluids. Water, Gatorade (if sugar isn't bothersome to you), and fresh juices are refreshing and hydrating.

Be wise about when you're outside: Choose to be outside during the early morning or evening on really humid days. This lessens your exposure to peak temperatures, including the mid-afternoon sun.

Join the discussion on our Pulmonary Fibrosis News forums!
***
Note: Pulmonary Fibrosis News is strictly a news and information website about the disease. It does not provide medical advice, diagnosis, or treatment. This content is not intended to be a substitute for professional medical advice, diagnosis, or treatment. Always seek the advice of your physician or other qualified health provider with any questions you may have regarding a medical condition. Never disregard professional medical advice or delay in seeking it because of something you have read on this website. The opinions expressed in this column are not those of Pulmonary Fibrosis News or its parent company, BioNews Services, and are intended to spark discussion about issues pertaining to pulmonary fibrosis.